You can find customizable email templates in the email templates gallery.
Follow these steps to go to the email templates page.
Open the PosterMyWall website, which will take you to your My Stuff page.

On the top blue ribbon, next to 'My Stuff', hover over the 'Templates' button. A drop-down menu will appear, which contains two sections: regular design templates (marked 'Designs') and email templates (marked 'Emails').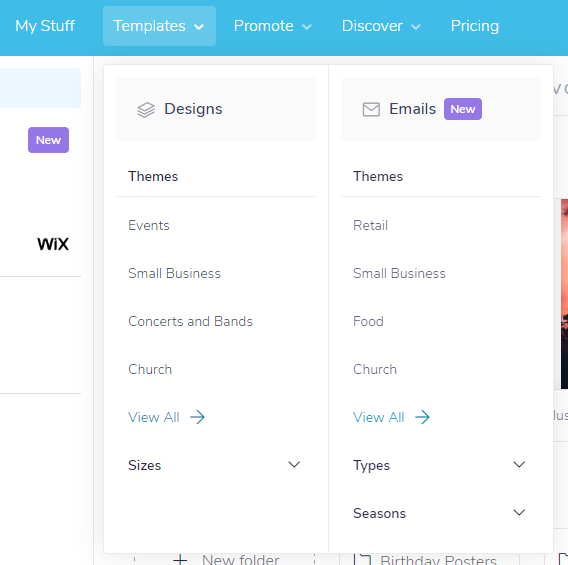 The 'Emails' section is further divided into categories titled 'Themes', 'Types', and 'Seasons'.
If you have a particular theme, type or size, or season in mind, you can select that from the drop-down menu, or click 'View All' to view all the subcategories within a given category.
Click the arrows next to 'Types' and 'Seasons' to reveal the various subcategories.
If you want to browse all the email templates within the gallery without filtering by category, click 'Emails'. This will open the full email templates gallery.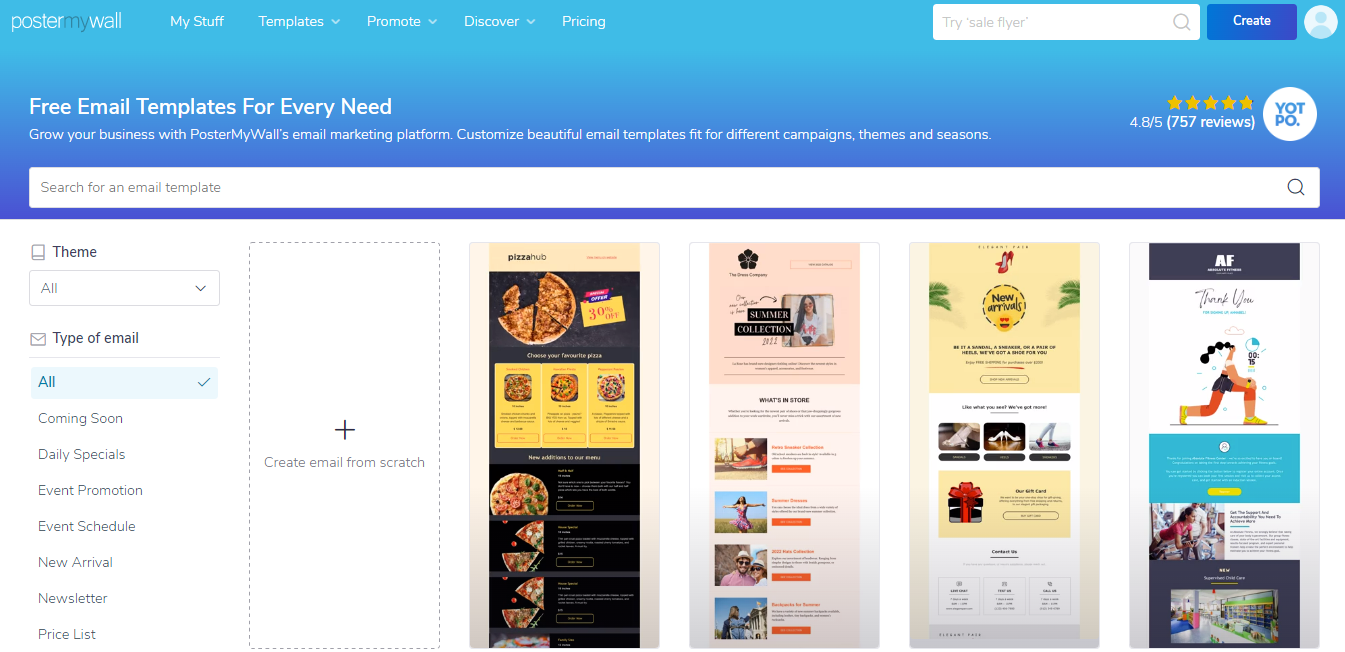 Editing an email template
Here's how you can edit an email template. Click on an email template in the gallery. This will display the email preview. To begin editing, simply click on the 'Edit email' button.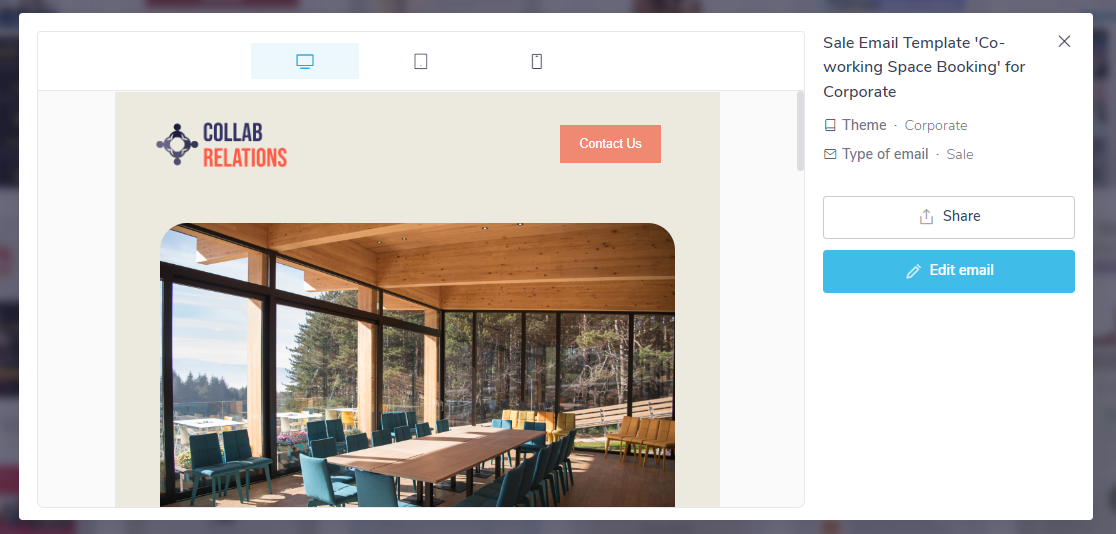 This will open the email in the Email Maker.
You may also use the 'Share' button to copy the template link or share it directly on Pinterest, WhatsApp or Facebook.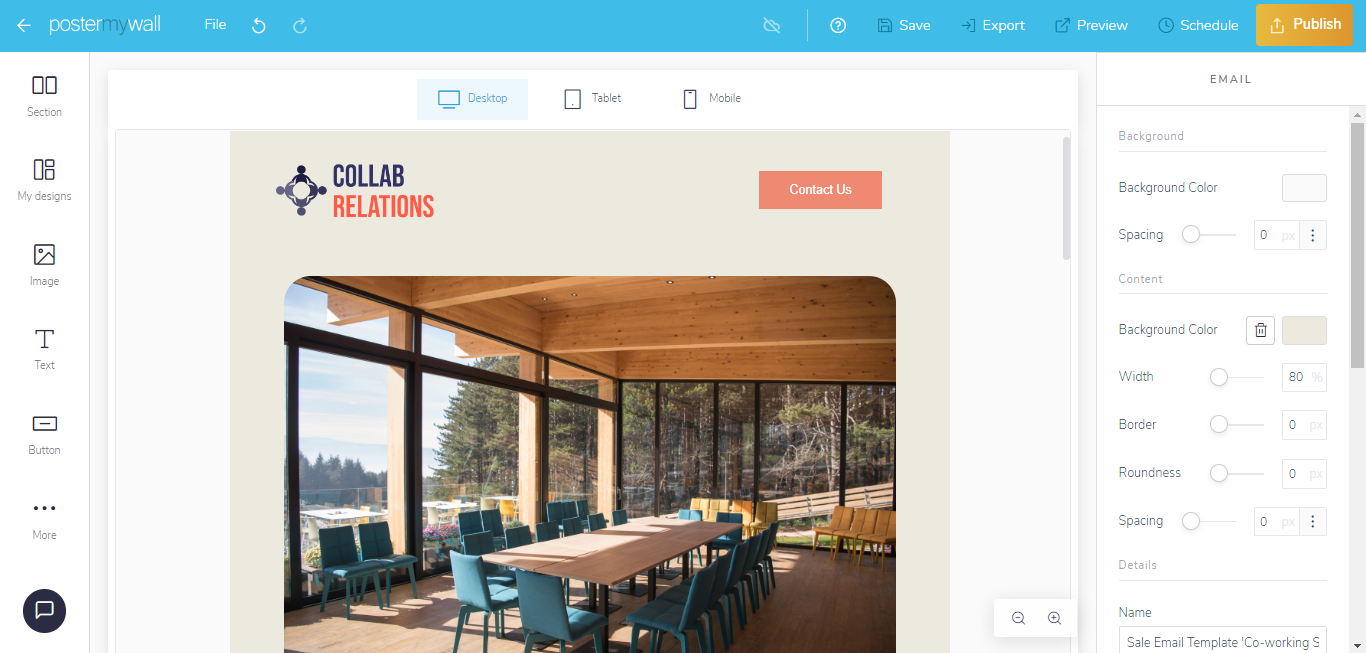 Read this helpful article to find out how you can create an email with the Email Maker.