Here's how you can schedule your emails.
Step 1
Go to My Stuff. Click 'My emails'. Open the email template you want to schedule in the Email Maker by clicking the edit icon.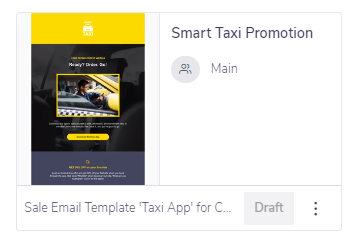 Alternatively, click the three dots on the bottom right of the email template and click 'Schedule', and follow the instructions from Step 4 onwards.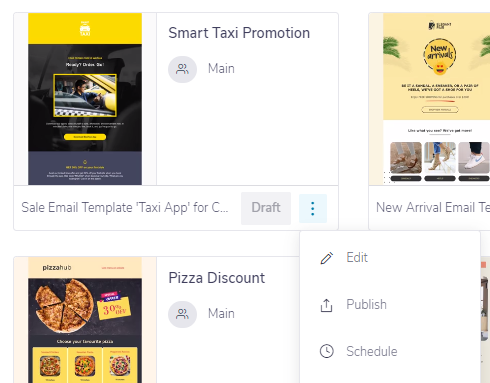 Step 2
While in the Email Maker, click the 'Schedule' button on the top ribbon.

Doing so will open a drop-down calendar showing you all the dates for a particular month.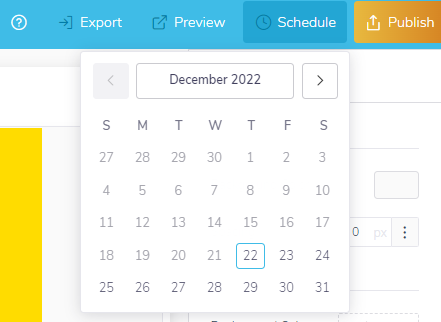 Step 3
Select the date you want to schedule your email on from the calendar.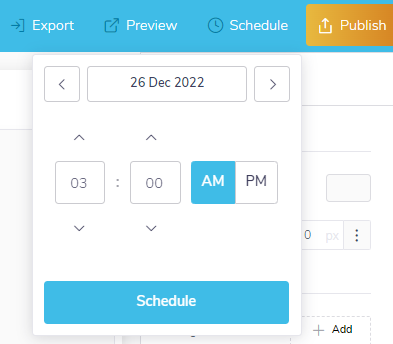 Set the time you want your email to be sent at, and click 'Schedule'.
Step 4
You will be led to the email information page. Fill in the required details and select your mailing list on the next page, then click 'Next'.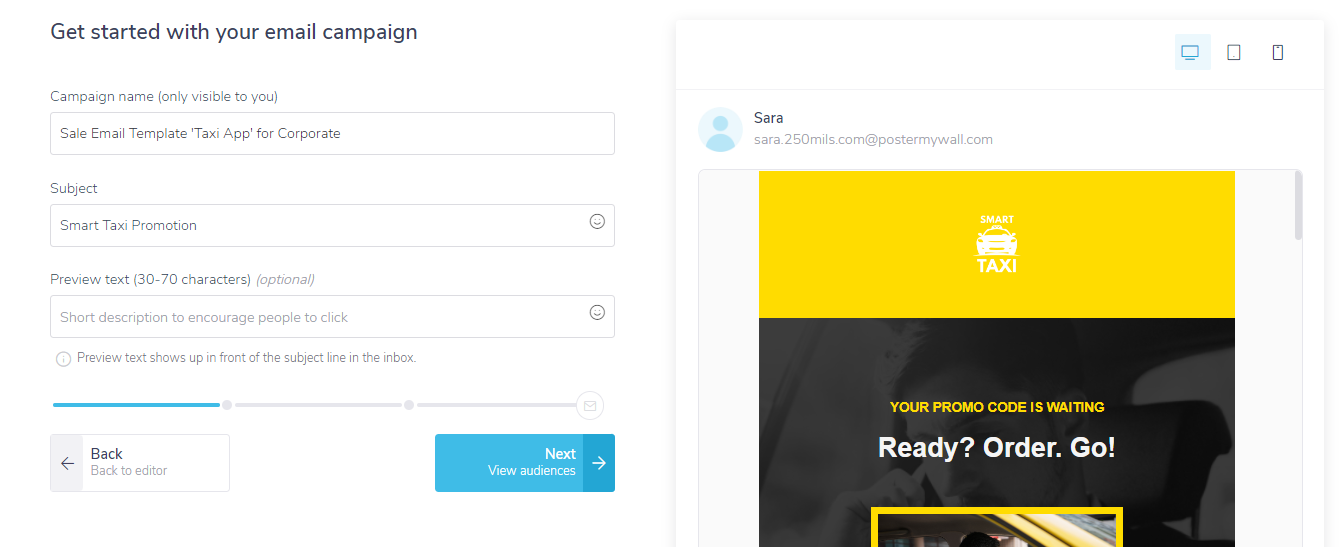 Step 5
Confirm your scheduling details and click 'Schedule'.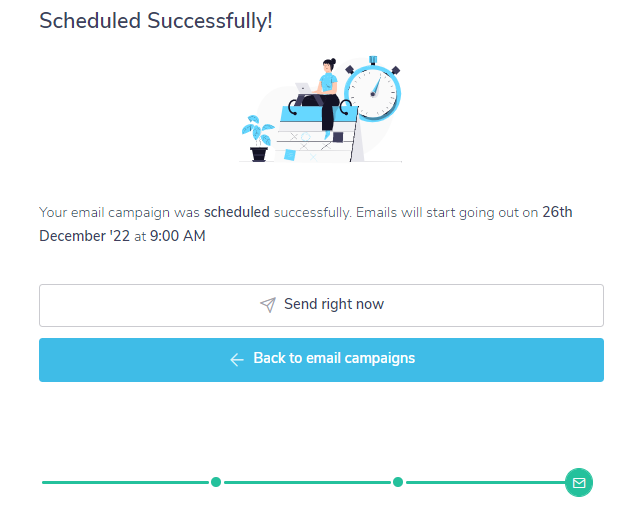 Rescheduling email campaigns
To reschedule your email campaign, simply click the three dots on the bottom right of your email template in 'My emails' and select 'Change scheduled time'.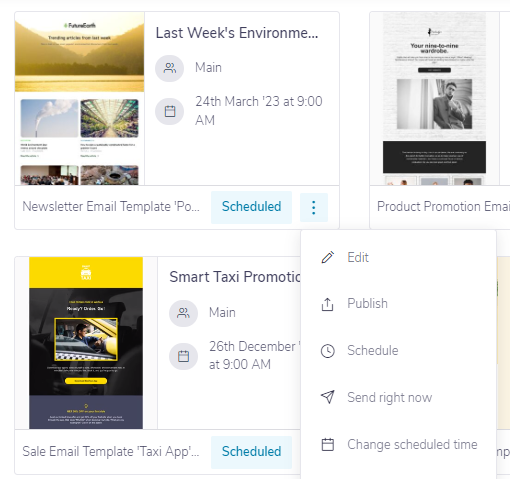 Then follow the same steps as above for scheduling an email campaign.
Use the Content Planner to plan and schedule your email campaigns
The Content Planner is the perfect tool to pair email scheduling with.
The Content Planner allows you to visualize all your social media posts and email campaigns in a monthly calendar format. Seeing all your planned posts and emails makes it easy for you to decide when to schedule email campaigns.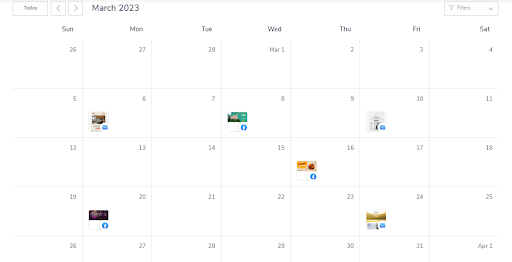 Check out this article to learn how you can add your email campaigns to the Content Planner.
Watch this quick video guide to learn about publishing your email campaign: