You can personalize your signup form by creating a form and opening it in the editor.
Here's a detailed article on how to create a signup form.
Once you have filled out the details required in the form, click the 'Create signup form' button.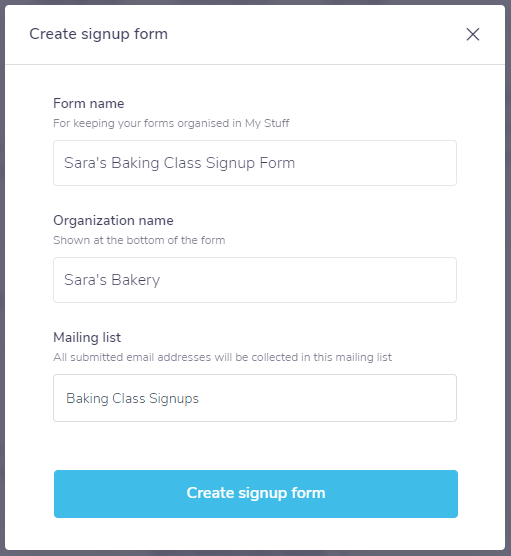 Now you can begin personalizing your signup form in the Editor.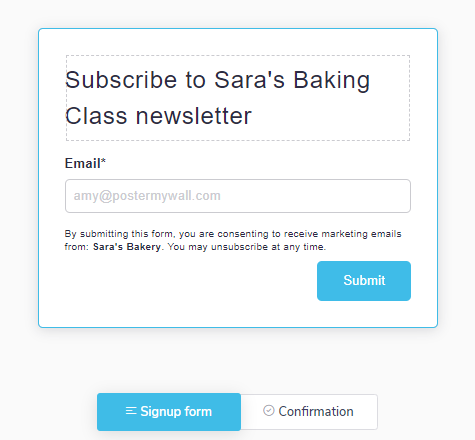 The signup box itself can be edited. Its background color can be changed.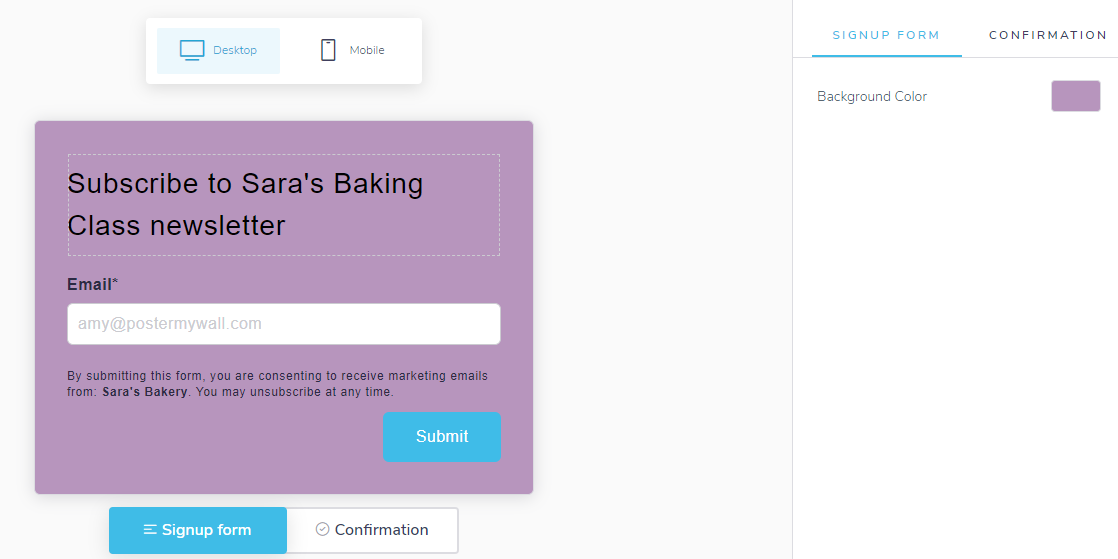 Select items on the form, such as text, to edit and change their appearance.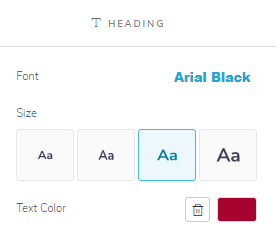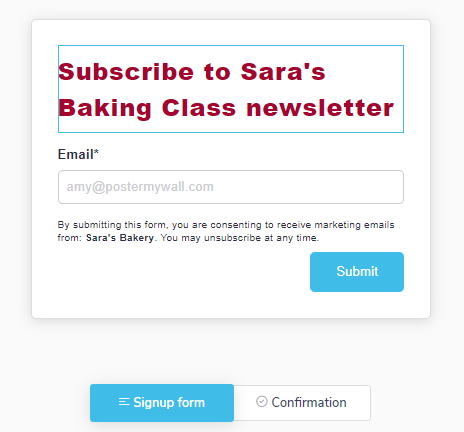 Click on the 'Confirmation' tab at the bottom of the screen to customize your confirmation message. Select the text to edit it.
You can also customize the checkmark icon background and color by selecting it.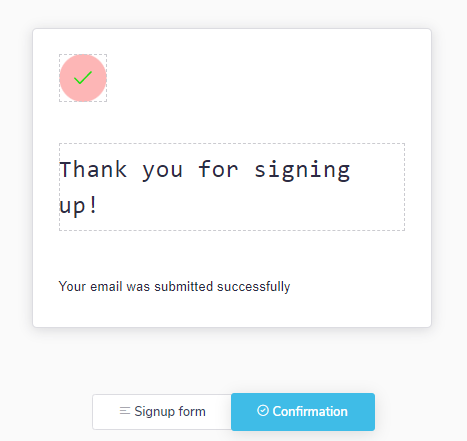 You can also change the alignment and background of the confirmation message box.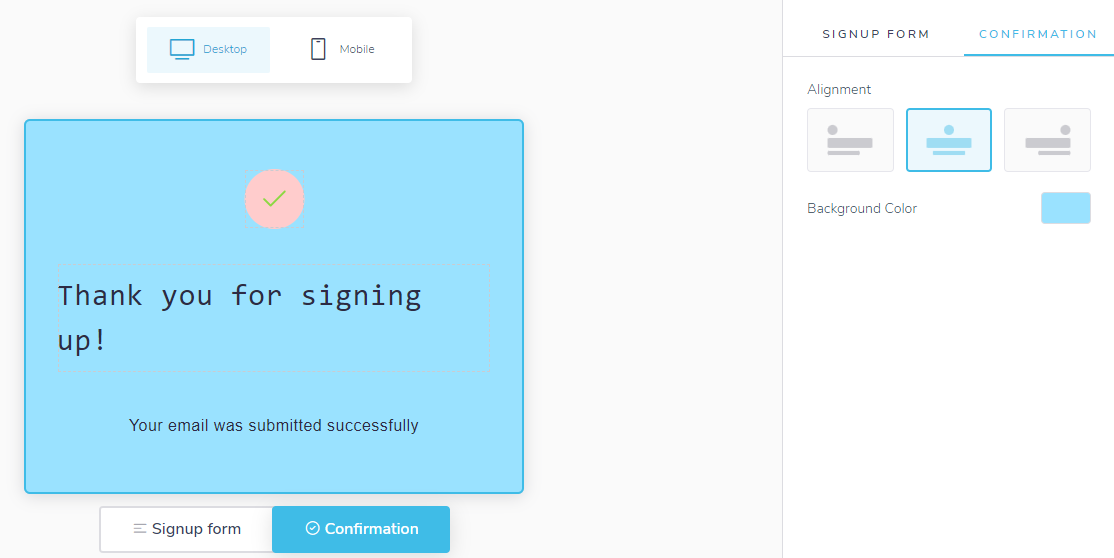 Preview how your signup form will appear in desktop and mobile by clicking the 'Desktop' and 'Mobile' buttons on the top of the screen.
Confirm your mailing list in the top right of the Editor. You can select more than one mailing list for your signup form here by using the dropdown menu.

All changes will be auto-saved.
Once you are satisfied with all the edits, you can now publish your form to start collecting email addresses. Click the publish button in the top-right corner.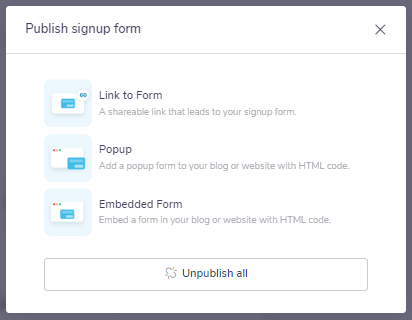 There are three ways you can share your form, via a link, via popup, and by embedding it directly on your website.
By collecting more data for your mailing lists, you can send personalized, more meaningful emails to your contacts. Check out the Email Marketing Platform to create your new email campaign.
Signup forms are a Premium and Premium Plus feature.