The PosterMyWall and Getty watermarks appear only on design preview images and the free download. All watermarks for creative attribution (i.e. Background by Vector Art) must remain on a free download in compliance with the agreement with the artist and other applicable copyright laws.
To remove the watermark, you'll need to purchase your design. If you find a large watermark on your design, that means it contains premium content. Large watermarks have been discussed more thoroughly in this article.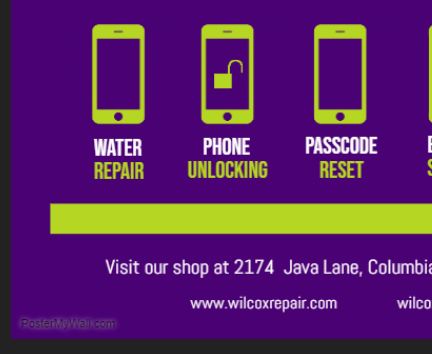 You can also remove the small watermark for free. Resize the design to any social media size, be it Instagram image, Facebook shared image, Twitter shared image and the watermark to remove the watermark. The free basic quality downloads for social media can be used to run your social media campaigns without having to spend a single penny on creating and downloading visual content.
If you find a template that contains a premium stock photo or video, and you want to get it free, replace the premium elements with a non-premium stock content via Storyblocks, Flickr or Pixabay, or by using your own image. Replacing or removing GettyImages stock images will remove the watermark of the design and the free download will no longer contain the large watermark.