You can get free basic image and video downloads directly from the editor. Save your design and then click 'download'.
Select the 'Basic Image', as shown below. The downloaded file will save in your device's default downloads folder.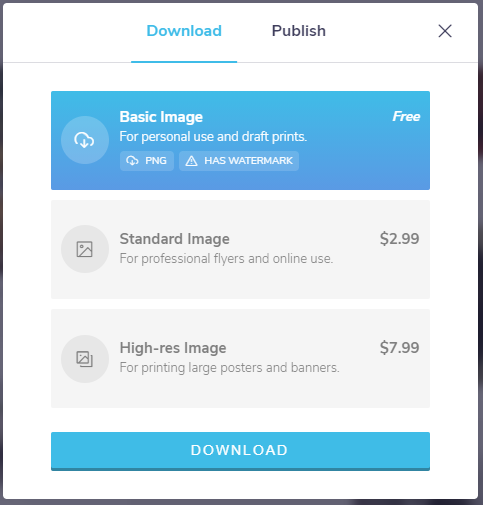 The basic download is suitable for sharing online, including social media (the free video has a large watermark). This is ideal if you are on a budget! Use the social media sizes for free downloads because these do not contain a watermark (though a large watermark will be present if a premium stock photo/video is present in the design).
Watermarks appear only on design preview images and the some free downloads. Purchased designs will not contain any watermarks upon download. However, watermarks for creative attribution (i.e. Background by Vector Art) must remain on downloads in compliance with agreement with the artist and other applicable copyright laws.