Videos can be downloaded for free. To download a free video, open the video in the editor, click 'Download' on the top right of your screen, then select the 'Free Download' option.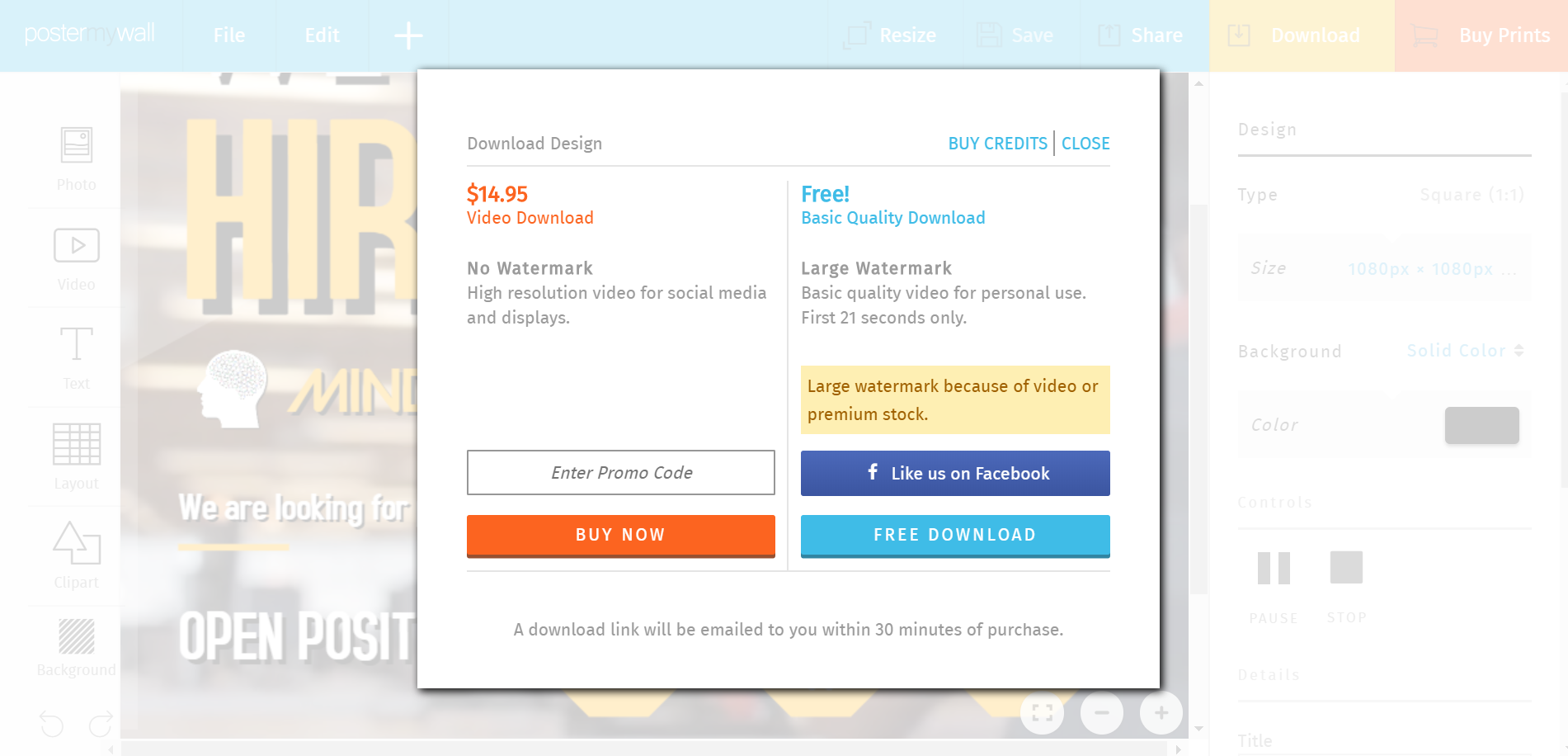 The free video will contain a large watermark. Download the free version to check the video only, which is of a lower resolution. The duration is also limited to 21 seconds.
The paid video download is for $14.95. With the purchased video download, you get:
A High-resolution video 
No watermarks.
Great for social media and digital displays alike.
You'll find no limit on video duration. You can also extend video duration and allow it to loop or alter speeds from the download page. 
4K Video
4K videos are not available for free, and must be purchased for $24.95.