If you're running a page on Facebook, a cover video is great for greater audience engagement. Facebook video has specific requirements, and unless these requirements are met, the video cannot be uploaded.
Here are Facebook's requirements for a cover video: 
Video size needs to be 820px by 462px. 
Video length needs to be between 20-90 seconds. 
Video file should be in mp4 format. 
You can create a video that meets these requirements with no hassle. To change the video size, header over to the editor, and hit 'Resize'. Scroll down to 'Videos' and select Facebook Cover Video (2:1). 
Order the video, and check your Order History to get the download. In the download page, you can set the video duration according to your requirement. Set it to anything between 20 to 90 seconds and hit 'download'.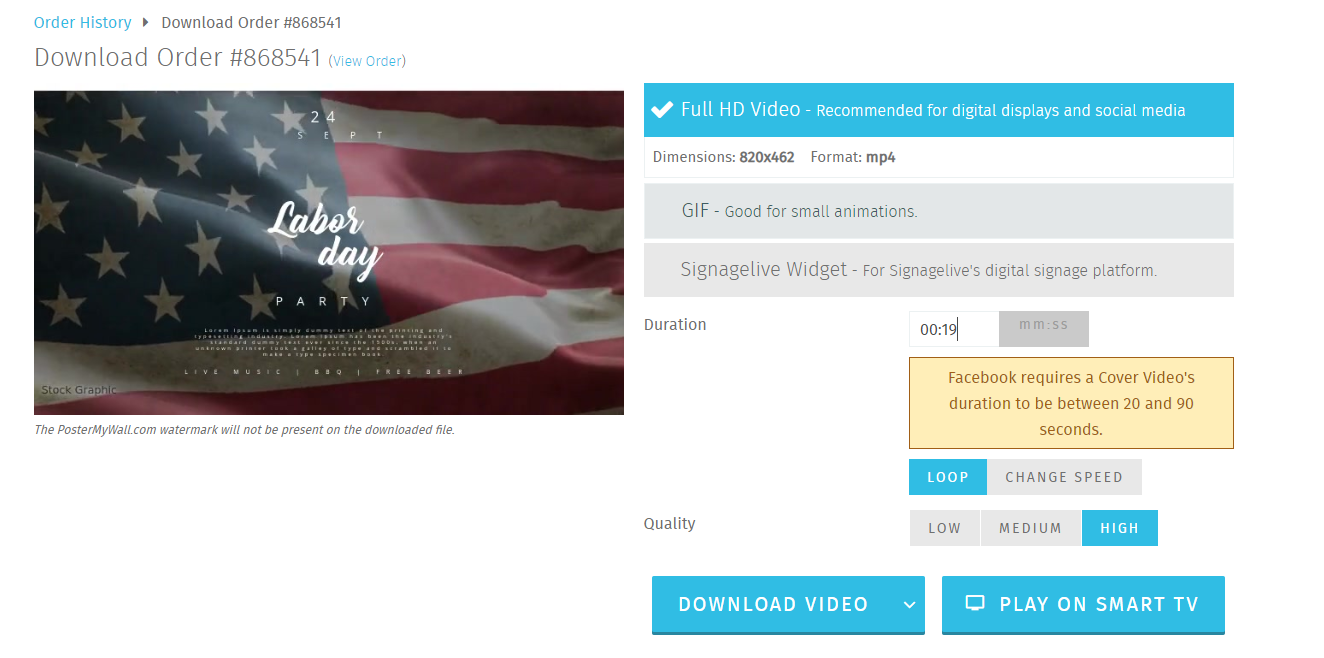 You're now set. Proceed to upload the video as a cover on Facebook.