To recover your lost password, go to www.postermywall.com, and hit the 'log in' button at the top right corner of your screen.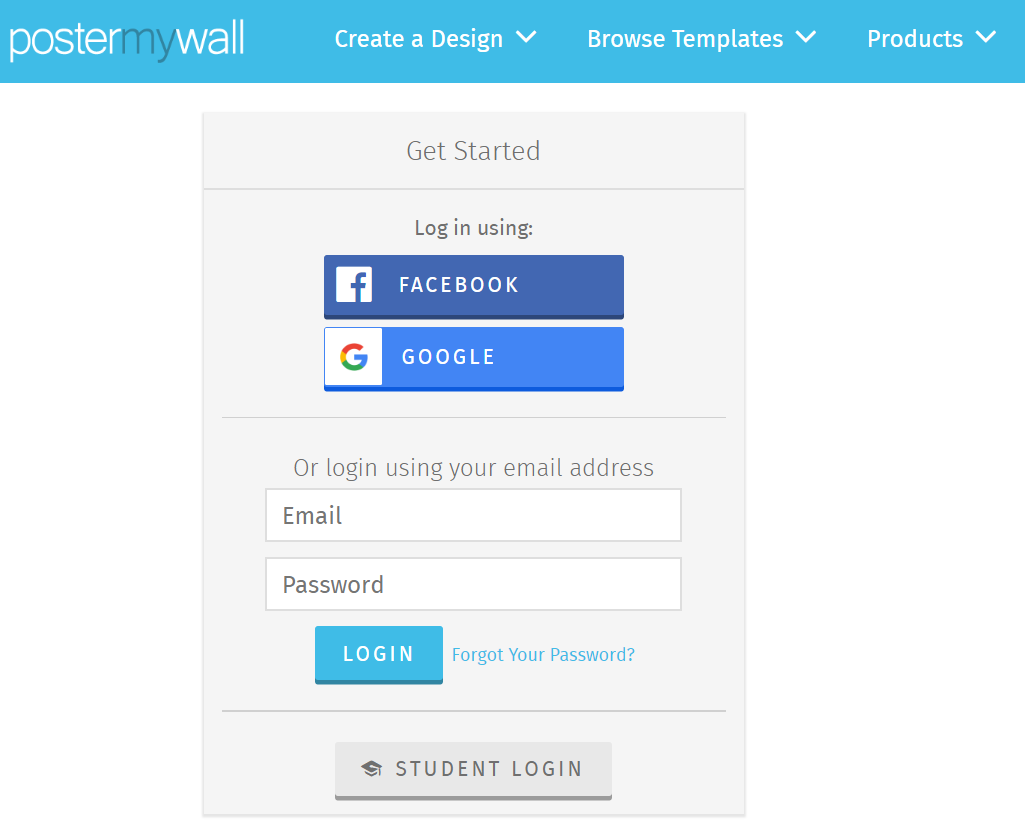 You will be taken to a 'Get Started' page (shown above), where you will click the 'Forgot Your Password?' link. You will then be asked to confirm your email address. 
A new password will be sent to your email. Use this to login to your account. You can then change this temporary password to your usual password. This can be done by going to 'Edit Profile', go to 'Change Password', and follow the prompts. Remember to save your changes.