Once you've customized a template, or created a design from scratch, you can save it using the 'Save' option in the editor. You will find this at the blue top bar, between the 'Resize' and 'Share' button.
The Save button has been highlighted below.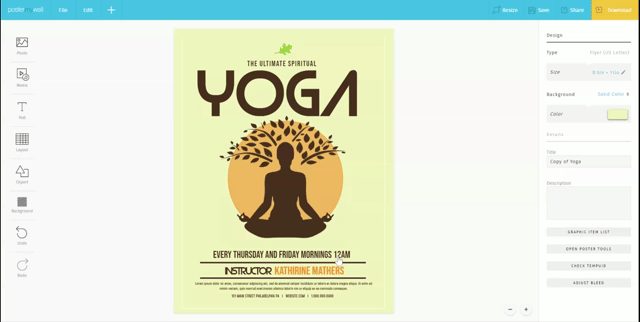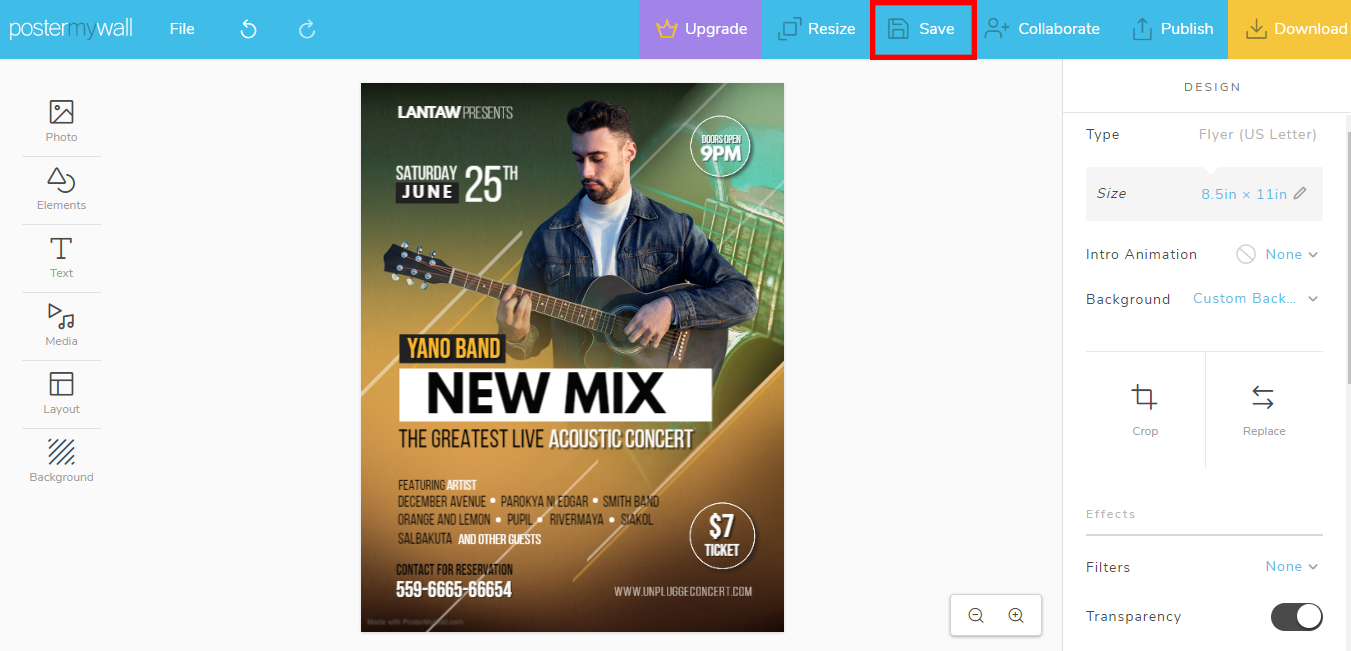 Once a design has been saved, it can be accessed from your My Stuff page, from where you can edit it again, download it, purchase and download high resolution designs, order prints or create duplicates.
Save a design via your mobile phone
You can also save your designs when working from your mobile phone.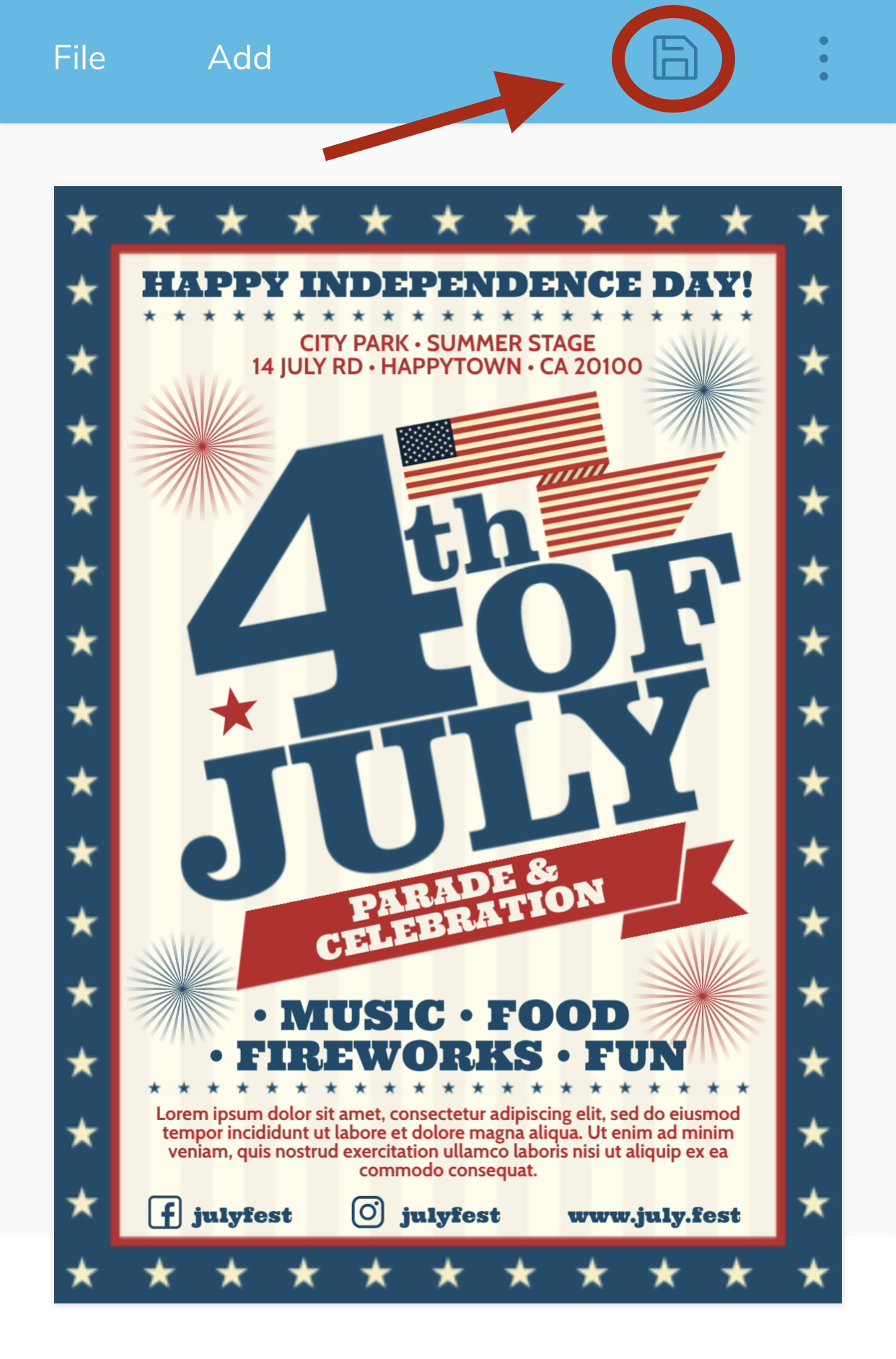 When the editor is open, click on the floppy disk on the top right side of the screen. This will save the design.