To upgrade/change your 3 month subscription to 1 year, or vice versa, head over to 'Premium Billing' from your profile drop-down. 
Click 'Change Plan' in the 'Premium Billing' page.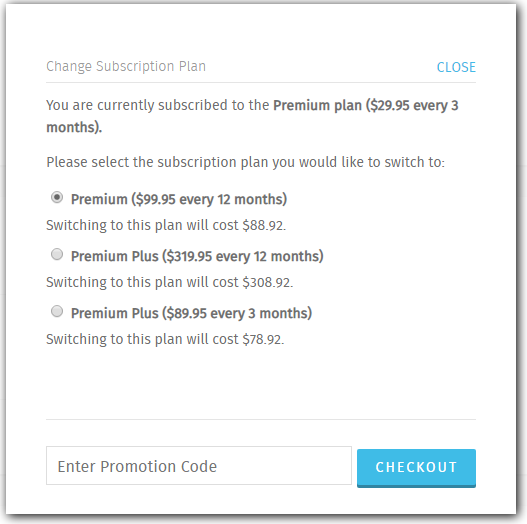 Here, you can also change your subscription plan for PosterMyWall Premium and PosterMyWall Premium Plus. If you have a subscription promo code, you can use it here before checkout.