Setting up your designer account is easy. You can start by creating your design. Go to www.postermywall.com and start creating by clicking 'Create a Design'.
Please note, you need to be logged in to register as a designer.
Once you've made your first design, save it, and click file. Then 'Submit as Template'.
You will then be prompted to add some basic details of the design in the new page, starting with a descriptive name, which accurately describes the content. Some examples:
Dark Blue Nightclub Flyer
Light Green Job Vacancy Ad
Vintage Karaoke Poster
Christmas Sale and Deals Video
Next add categories most associated with the design. You can add up to two categories, however we recommend restricting the template to the one category. Adding categories is important, so only the most relevant audience can find it. A teacher will show little interest in a real estate advertisement flyer.
And lastly, add up to 5 tags that describe the designs. Tags are little snippets and phrases, that people use to search for content on search engines. These help potential customers in finding your templates. Some examples include:
School admissions banner
Rock concert poster
Lawn mower advertisement
New Year video invitation
Diwali posters
Think of tags that best fit and describe your content. Getting the tags right means only people who are actively looking for your kind of designs will find it.
Once done, you can go ahead with setting up royalty payments. You'll be asked to put in a display name. This name will be visible to customers whenever they use your templates. This can be a business name, and can be changed any time from your profile settings.
Next, add in your PayPal email address. Payments are made through PayPal.
You will then be asked to add in other, important information such as mailing address, country, city, state, phone number and zip code. Once these details have been added, click 'Submit Design Template' to finish registration.
Congratulations, your designer account is ready!
To submit more templates, just open the preview page of the design you'd like to submit, and click 'sell as template'.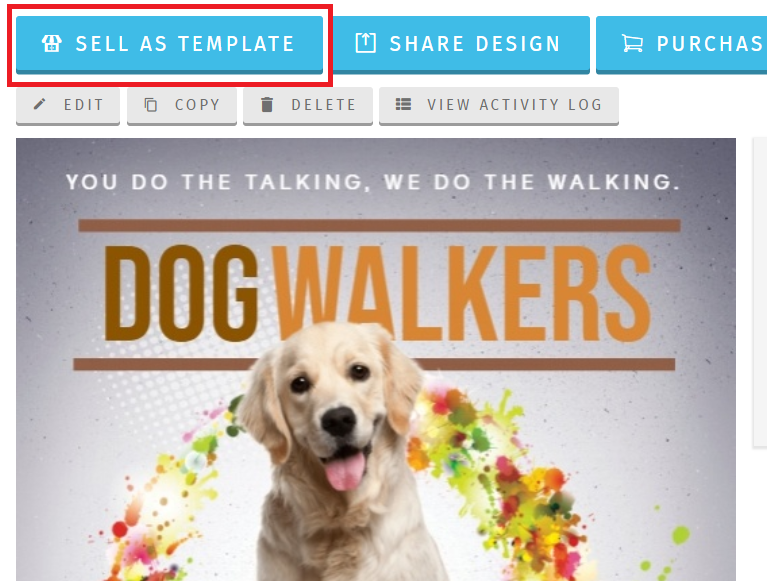 And that's all there's to it. Here's a video if you need a refresher!