You can modify the duration of the video on the Download Options page by changing the speed or looping the video.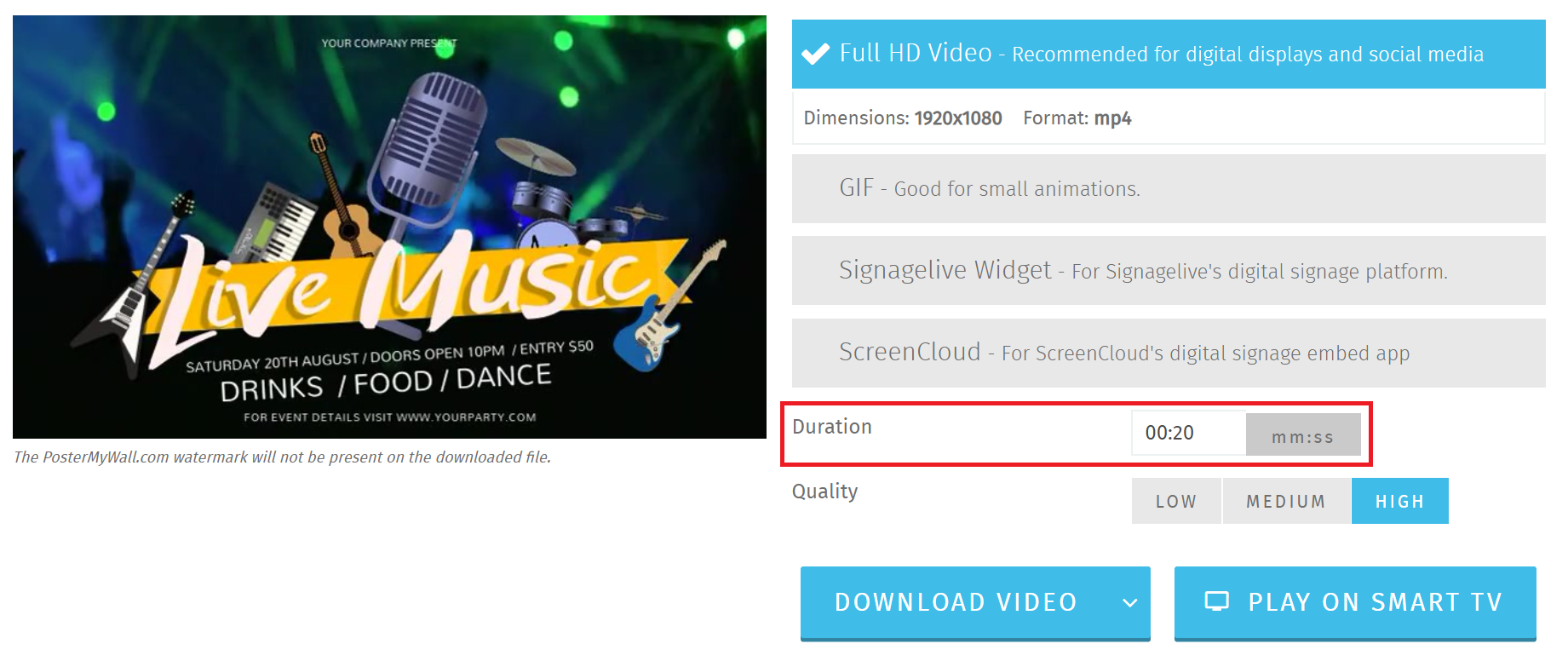 You can reduce video duration in the editor. Select the video and use the 'trim' option to cut down video length.
You can access the video download page via the Order History page on the free plan or your My Stuff on any Premium plan.
Changing video duration in the editor
You can either increase the video duration or trim a video in the PosterMyWall.
Increase duration
To increase video duration, open your design in the editor first.

Click hold and drag the circle on the video progress bar, found on the bottom left of your screen. Moving it to the right will increase the video duration in seconds.
The video time is shown in beside the video progress bar. If you want to revert back to your video's original duration, just select the 'Custom duration' option and change it back to 'Video duration'.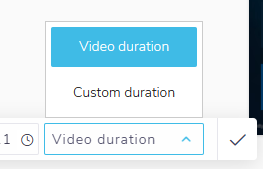 Once you've confirmed your changes, click the checkmark sign on the video controls to save.
On mobile
To adjust your video duration on mobile, here's what you need to do:
To the video in the PosterMyWall editor.
Find the video settings and progress bar just above the bottom menu on the page.
Hold and drag the progress bar circle to change the video duration.
Click the checkmark sign to save changes.