The "Publish as Webpage" option allows you to publish your finished design online and generate a shareable link for it so that other people can view it as well.
Note: Others will not need a PosterMyWall account to view the design.
Here's how to use it:
Step 1: After you're done with your design, click "Publish" in the blue bar at the top of the editor.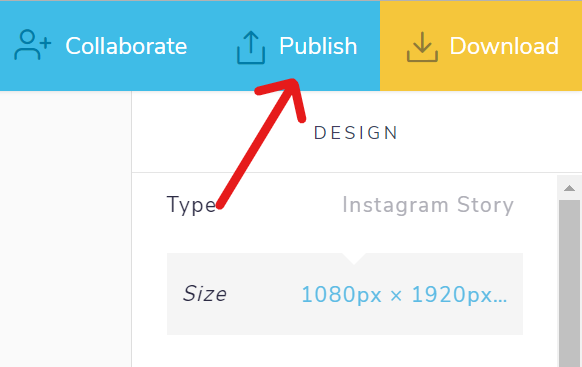 Step 2: Click "Publish as Webpage" from the list of publishing options.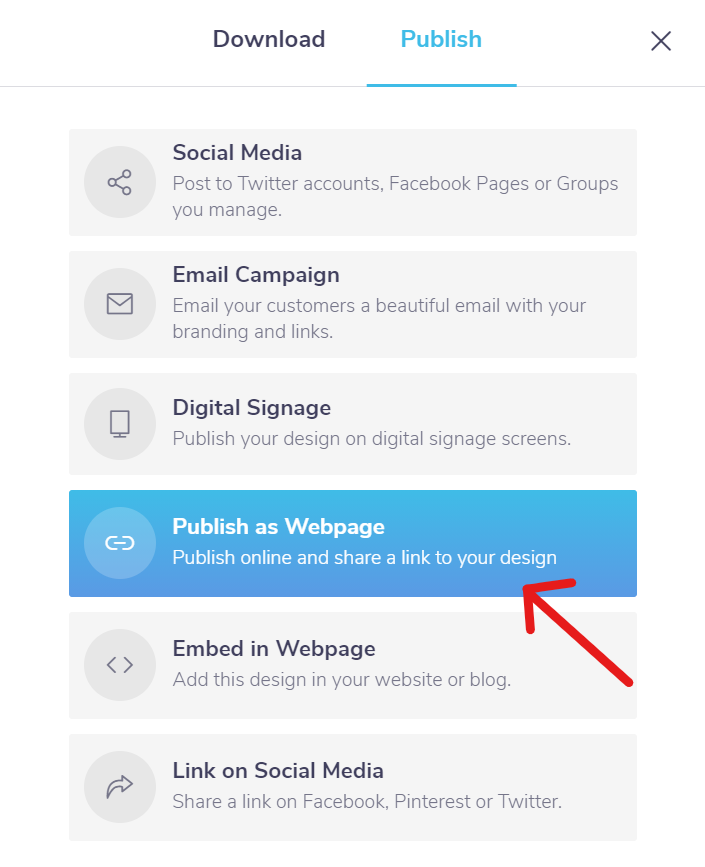 Step 3: A pop-up will appear, showing the link to the published design. Click "Copy" to copy the link. Click "Unpublish" if you'd like to unpublish your design. Your published design online will be removed.

And you're done!
Enter the link in your browser's address bar to see your published design. If you added URLs to any elements in your design, those elements will be clickable in the published design.
Note: You can add links in text and image items across your design. These links can be used in designs embedded or downloaded in the PDF format. Hyperlinks are not compatible with jpg, png and video download formats.