Select an image, and and in the right bar, select the mask option to open the masking tool.
The masking tool allows you to crop images precisely, by clicking points around the design, to crop complex shapes effectively.
Masking takes time, but the results are well worth it. Masking can be undone at any point using the undo button in the masking dialogue.

You can mask images using straight lines or curved lines.
For blocky images, use straight lines, and for curved, irregular shapes and images, use curved lines.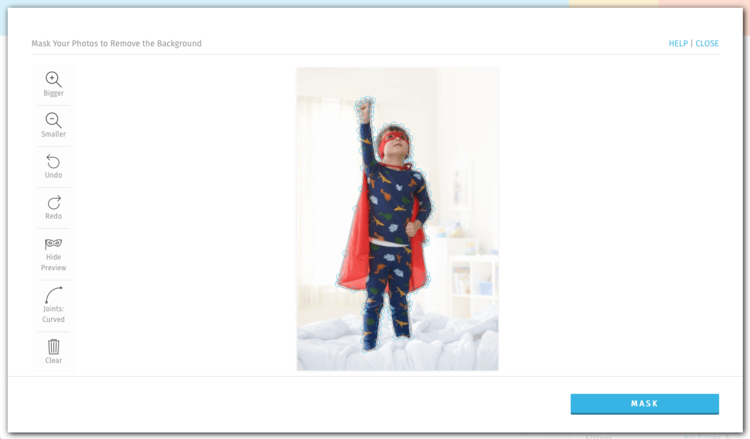 How to mask on mobile?
Step 1: Pick an image in your design by tapping on it. Then click on the tiny door icon on the bottom right of the screen.
Step 2: Click on "Mask".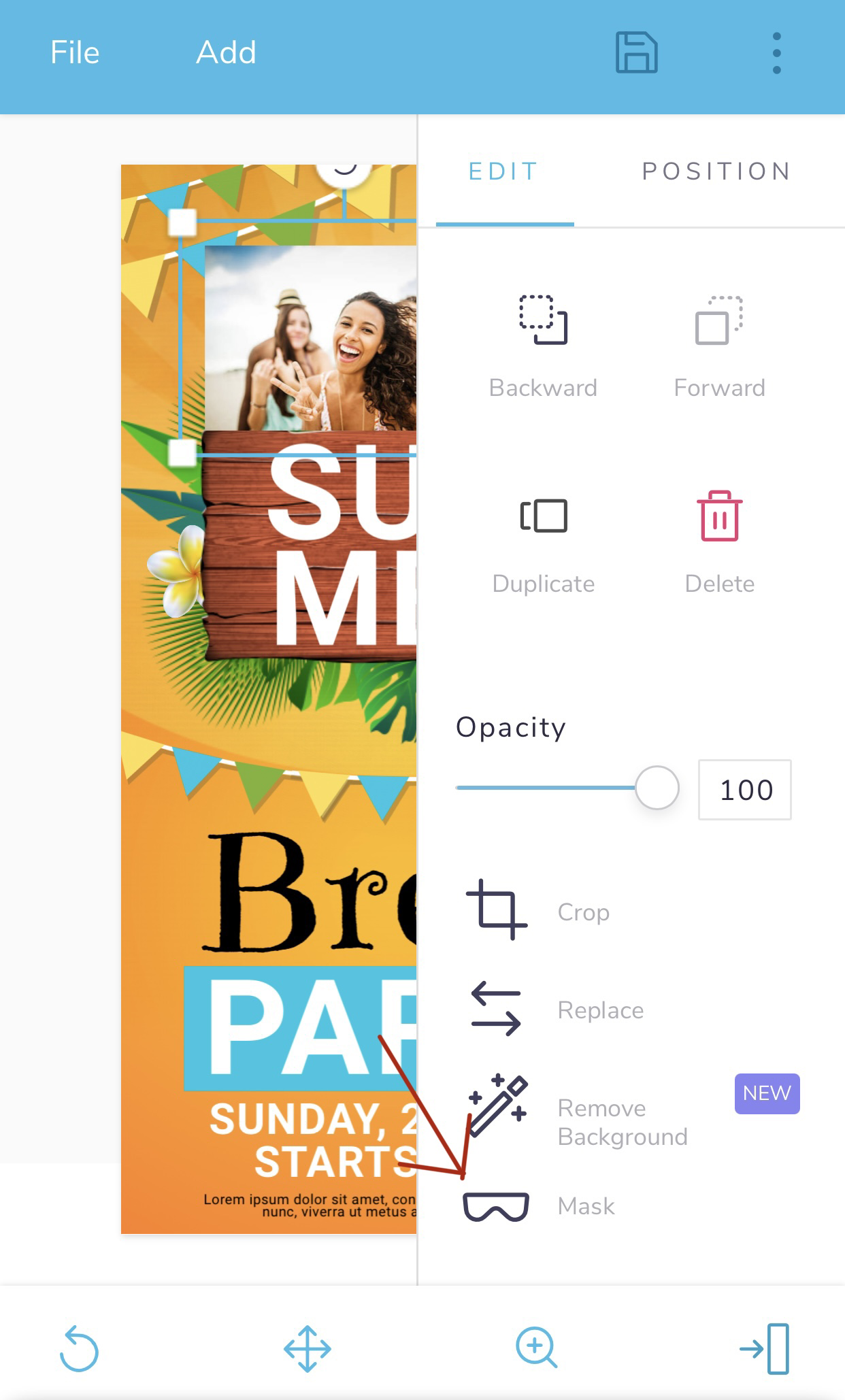 Step 3: A pop-up will appear, giving you tips on masking and offering to show you a demo. Click on "Demo" if you'd like a tutorial on how to mask effectively, otherwise click on "Got it" to move on.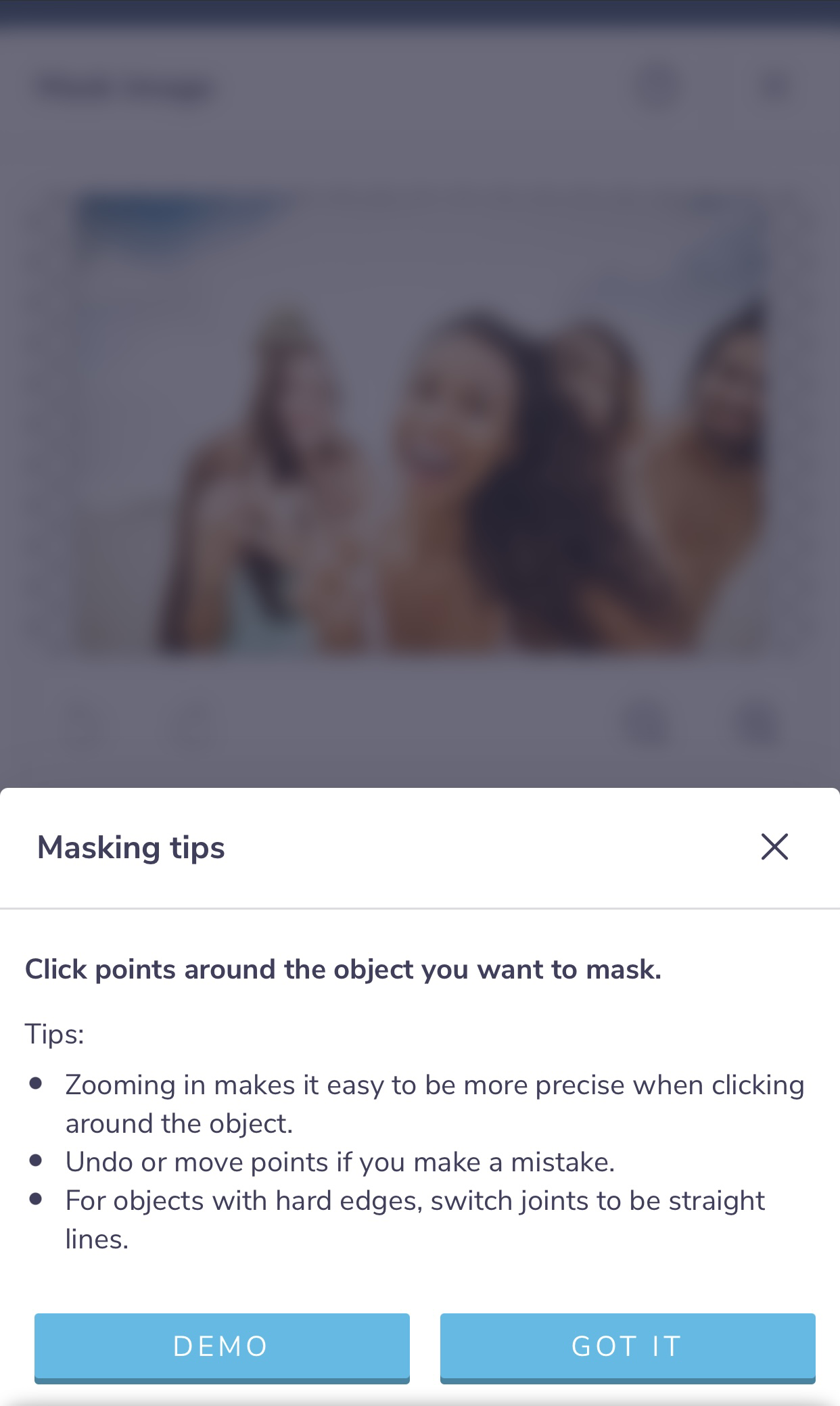 Step 4: Now you can mask your image freehand. You will see the following editing options:
Remove background - on or off
Color pop - on or off
Joints - straight or curved
Simply tap on the image and add dots along the image sections you'd like to mask.
Tip: If you feel like your smartphone screen is too small, you can zoom into your image for further precision.
Step 5: Once you're done, click on the check mark on the bottom right of the screen. Your image will be updated instantly on your design.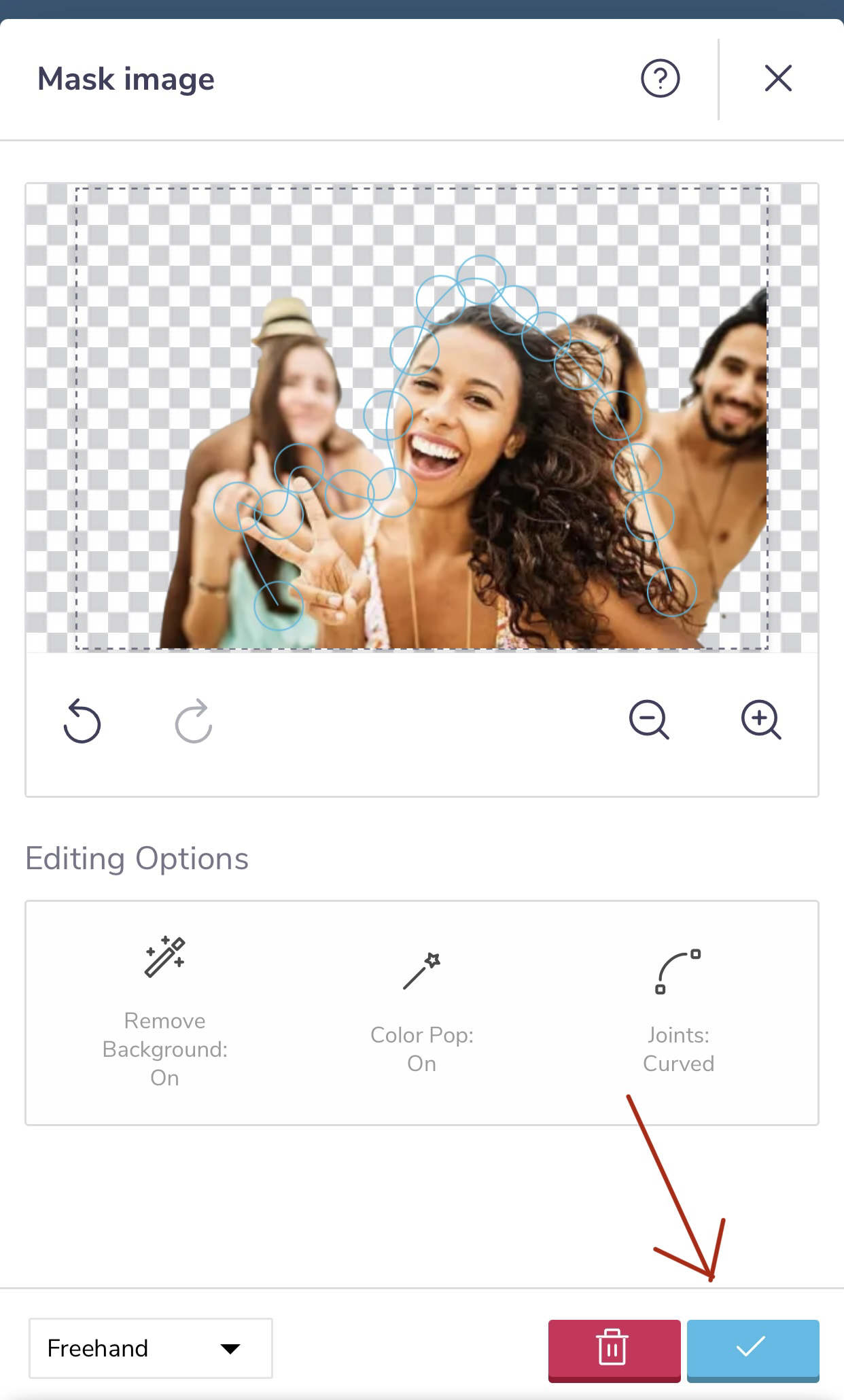 And you're done!
Note: Masked images can also be cropped.
Confused? Here's a quick video guide to revise the process of masking in one minute: