Select an image, and and in the right bar, select the mask option to open the masking tool.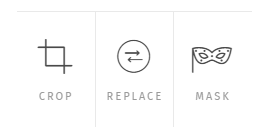 The masking tool allows you to crop images precisely, by clicking points around the design, to crop complex shapes effectively.
Masking takes time, but the results are well worth it. Masking can be undone at any point using the undo button in the masking dialogue.

You can mask images using straight lines or curved lines.
For blocky images, use straight lines, and for curved, irregular shapes and images, use curved lines.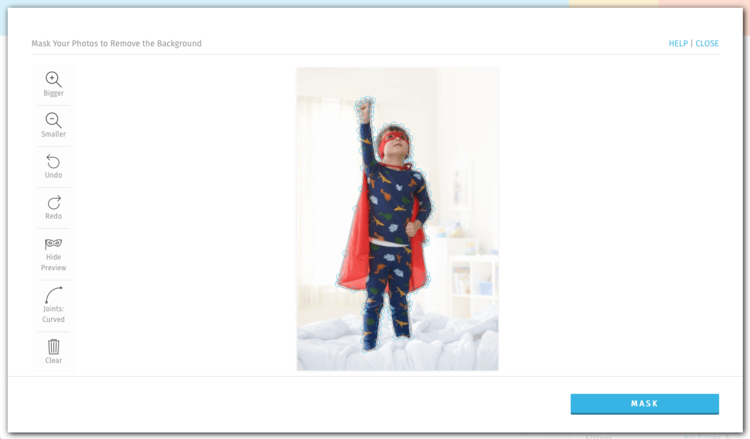 Confused? Here's a quick video guide to revise the process of masking in one minute: