You can add your photos directly from your Dropbox to the PosterMyWall editor.

Just follow these steps.
Create a Dropbox Account/Log in
If you don't have a Dropbox account, click here to get started. It's a free service and registration is a quick process.
Open your Design
Once you've logged in, open your design in the PosterMyWall editor, click on 'Photo' in the top left corner. Then click 'Add from Dropbox'.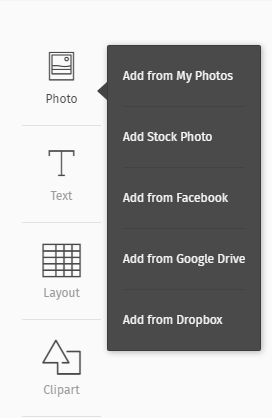 Dropbox will ask you to continue. Click the big blue button to browse your Dropbox collection, and a window will open to your Dropbox.
Select the photos you wish to add, and they will be added to the PosterMyWall editor. Now you're all set!
How to add photos from Dropbox on your mobile
Step 1: Open your design in the editor and click on "Add" in the top selection bar.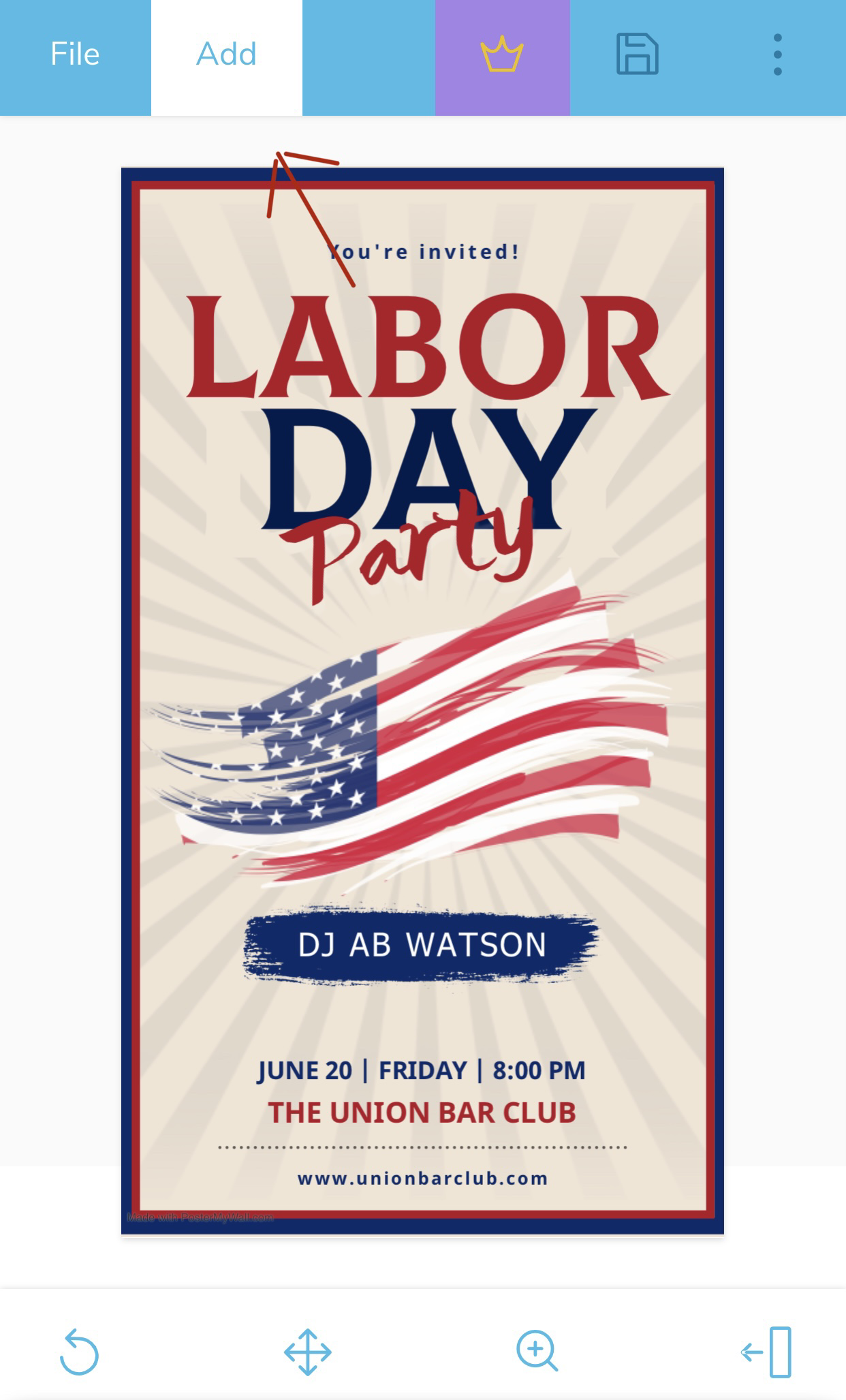 Step 2: Click on "Photo" from the dropdown menu.
Step 3: Click on "From Dropbox".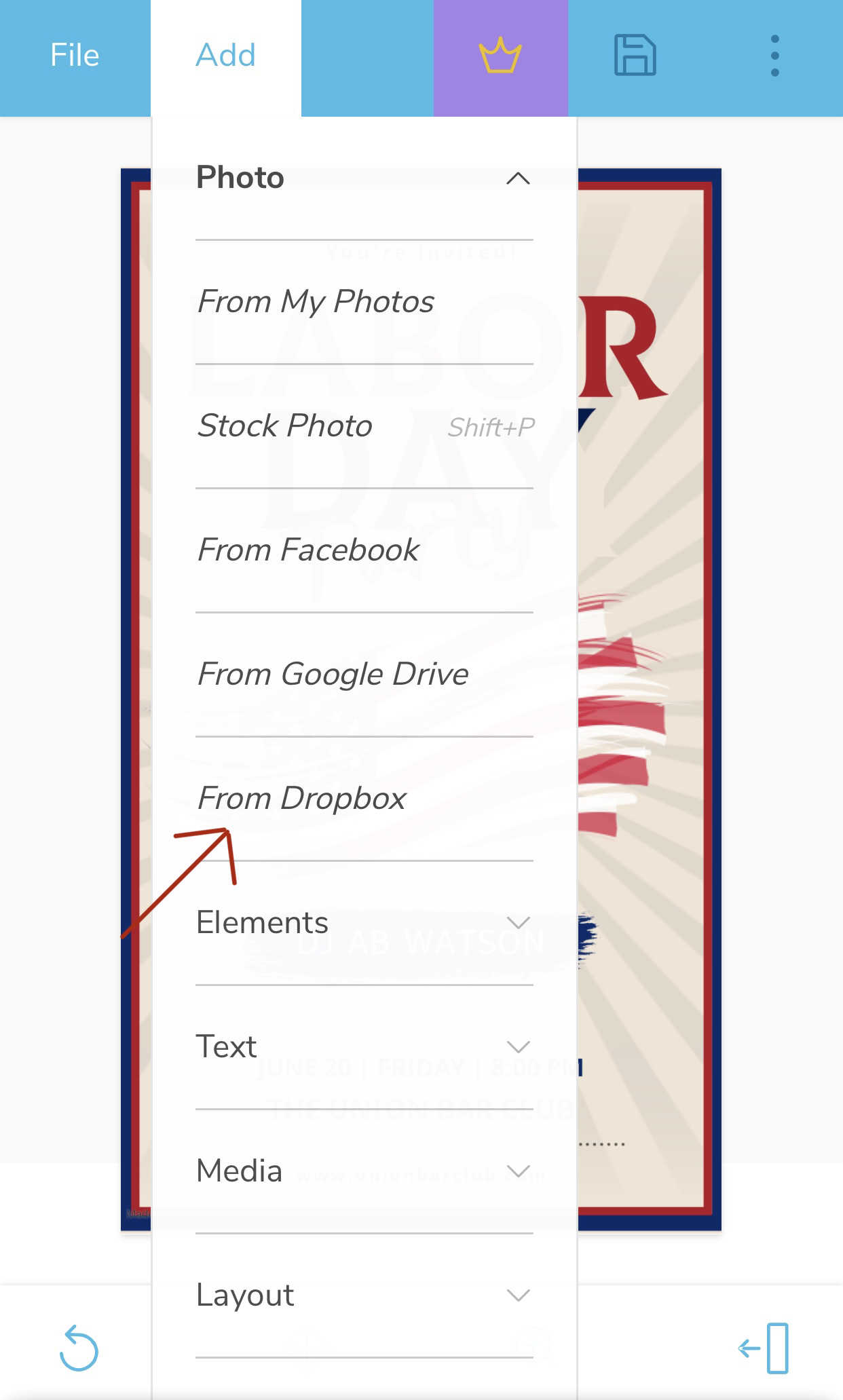 Step 4: Now click on "Browse Dropbox" to choose the image you want.
You'll be asked to log in to your Dropbox account before proceeding. Once logged in, you can add your photos from your Dropbox account to your PosterMyWall design.
New to PosterMyWall? Here's a quick video tutorial to adding photos in your designs.