Watch this quick video guide to get acquainted with using tables:
Open a design in the PosterMyWall editor, and select 'Layout'.

Click the 'Add Table' button and you'll see a dialog like so: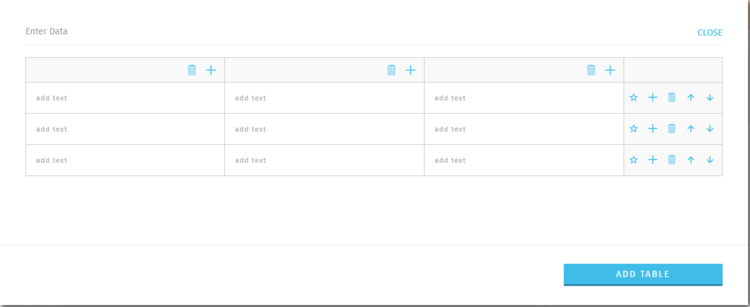 You will notice a series of icons on the far-right column, each one with a specific function, described below:
Star: It allows you to highlight a row. You can highlight multiple rows. Highlighted rows can have different colors.
Plus: Creates a copy of the row.
Trashcan: Deletes the row.
Up arrow: Moves the selected row one row up.
Down arrow: Moves the selected row one row down.
The trash can icon allows you to remove a column, and the plus icon adds a column.
Here's an example of a table, inside the editing interface:
And now here's the same table in your design:
You can do a lot more with your table to make it look better.
Change Layout Styles
You can set the color and opacity of the background (or non-highlighted region) or use two other background types. You can also set borders and change their size and look.
Backgrounds
Backgrounds come in 3 types. These are:
Transparent
Color
Alternate.
See the examples below:
Transparent
You can set the colors and opacity of the background.
Alternate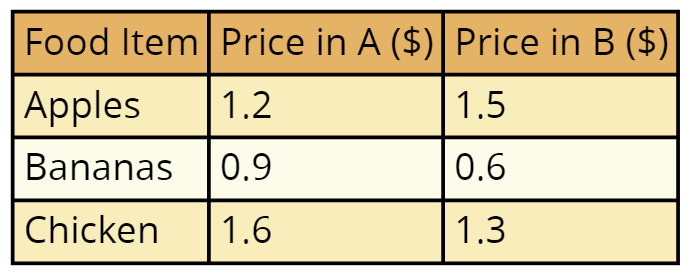 Borders
Borders come in 2 styles, square and rounded. You can also choose to not add border, though borders are absent by default. Here's an example of a table without a border.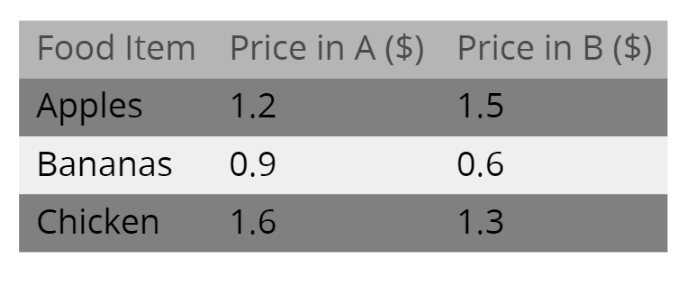 Spacing
Horizontal Spacing changes the length of your table.
Vertical Spacing changes the width of your table.
Highlighted Items
Quick recap: Inside the table edit interface, clicking the star highlights the row. You can also set the color, opacity and text color for the highlighted rows.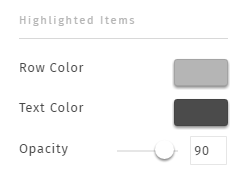 Text Styles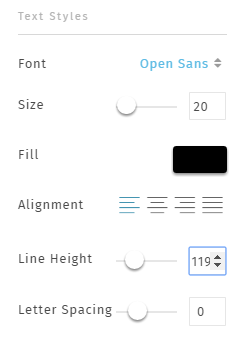 Set the font and size of your text through text styles. Fonts you set here will be applied to both highlighted and non-highlighted rows.
You can start using tables right away by clicking here.
Adding tables to email campaigns
If you are working on emails specifically, here's how you can add tables to your email campaign to neatly display and organize numerical and tiered information.
You will need to use the 'Table' button on the left email editor menu to add a table while working with email templates.
You can choose from a range of fully customizable email templates to add tables to.