To change a text font, select the a text item.
On the right bar, under 'Styles', select the 'Font' option to reveal a drop down of font options.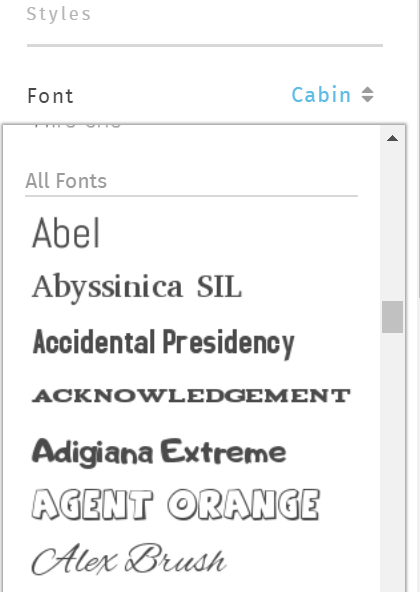 Select a font that suits your design, and the font will be changed. You can also change text size, color, line height, letter spacing and alignment, among other things by other options below 'Font'.