For a quick tutorial on changing text font, see the video below:
Changing text font
To change a text font, select a text item.
On the right bar, under 'Styles', select the 'Font' option to reveal a drop down of font options.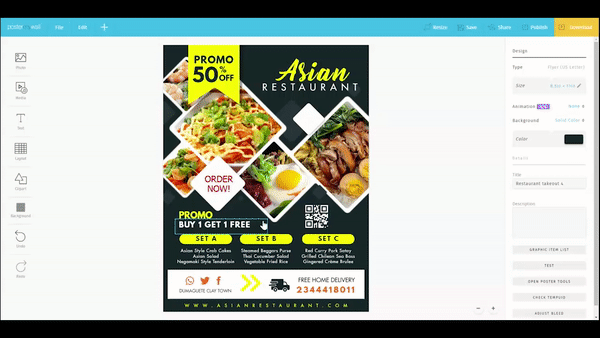 Select a font that suits your design, and the font will be changed. You can also change text size, color, line height, letter spacing and alignment, among other things by other options below 'Font'.
Fancy text
If you're looking for more color and design variety in text, you may find fancy text useful. To use Fancy text, click the Text option on the left selection bar. Then select 'Add Fancy Text' to open the Fancy text menu.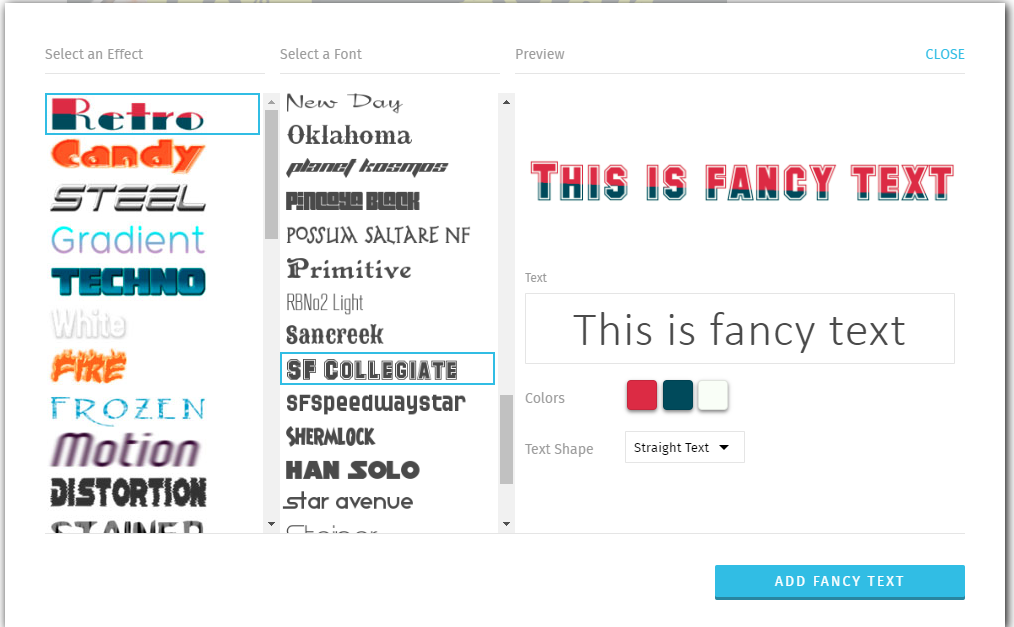 Here, use the first column to select a text effect, the second column to select a font, and the preview to add your text and view it as it comes to life. Use the 'Colors' boxes to change the color(s) on your text. Use the 'Text Shape' option to add a curve, wave, wedge or roof to your text item.