To play digital signage on your screen, you will need to purchase it first.
If it's a video, get the video download, for $14.95. If it's an image, get the web quality download, for $2.99. Once your download is ready, go to your Order History and then to the download page.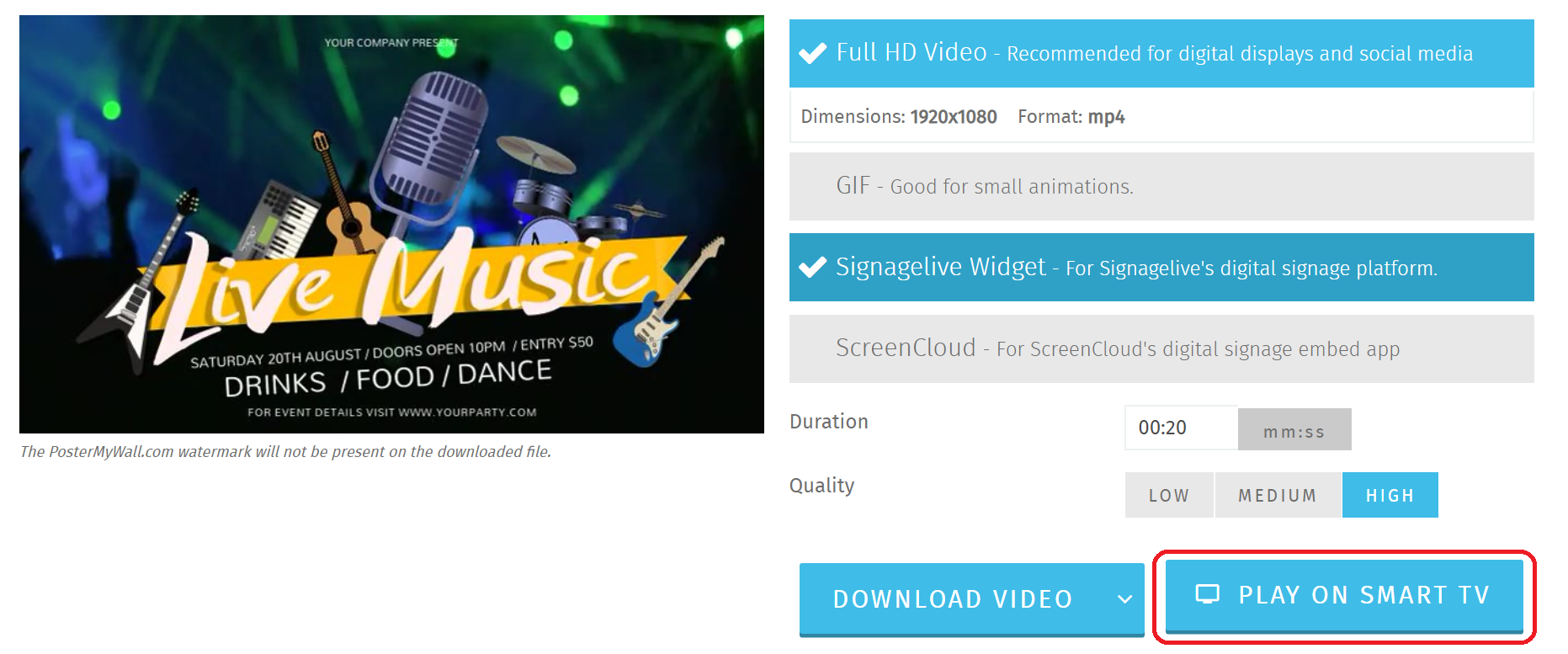 Click 'Play on Smart TV' (highlighted above) and you will find a link. Copy the link and load it on your Smart TV's web browser.