Purposeful, impactful designs that standout from the rest are some of our best sellers. Businesses need such designs to market their product, event or service, which is why you should try out the following:
Find your market
If you're new to designing templates, you should start by browsing through our gallery and see what gets made. Have a look at three of our top designers, Renee Walls, David Watson and Pro-Designer.
You will find a great diversity of designs, made for all kinds of audiences, including businesses, corporations, entrepreneurs and people doing their personal projects. So pick and choose the themes you're best at.
You also need to pick the right sizes when designing, as some sizes are more commonly purchased then others. Some examples:
Posters (portrait)
Flyer (US letter)
Instagram Posts
Digital Display Videos
Use tags
Adding the right tags will allow the right people to discover and use your templates. For example, if you've designed a menu, you want people actively looking for menus to find you. Doing this right means you're templates will appear in searches, and also in relevant categories.
The first step is to add tags that best describe your content. If you're unsure where to start, look up similar templates in the gallery, right click a template and open it in a new tab. In the new window, you'll find a list of tags plugged into the template, as shown below.
The second step is finding a suitable category for the template. We don't offer categories for each and every kind of design. So adding menu to a category might be a no-brainer (add it to the menu category), but adding a flyer for an archery competition can be tricky. In this case, add the closest option available, which is the contests category.

Text hierarchies
Text content should have clear hierarchies. The header should stand out the most, followed by a subheader and then a body of text. Headers, subheaders and content are decided based on urgency and importance, with headers carrying the most weight.
The header text fonts, the presence of a sub header and body text varies greatly with the design you're creating. For example, in a sale flyer, the discount deal should be in the forefront as the header, followed by sale duration and venue as a subheader, and additional information as the body of text.
There are of course exceptions to this rule. For example, album covers need simply the album and artist name, and these too are optional depending on the artist's aesthetics.
Use stock graphics
Stock graphics are easily accessible in the PosterMyWall editor, and depending on your template, you can find great looking graphics to improve your image or video template.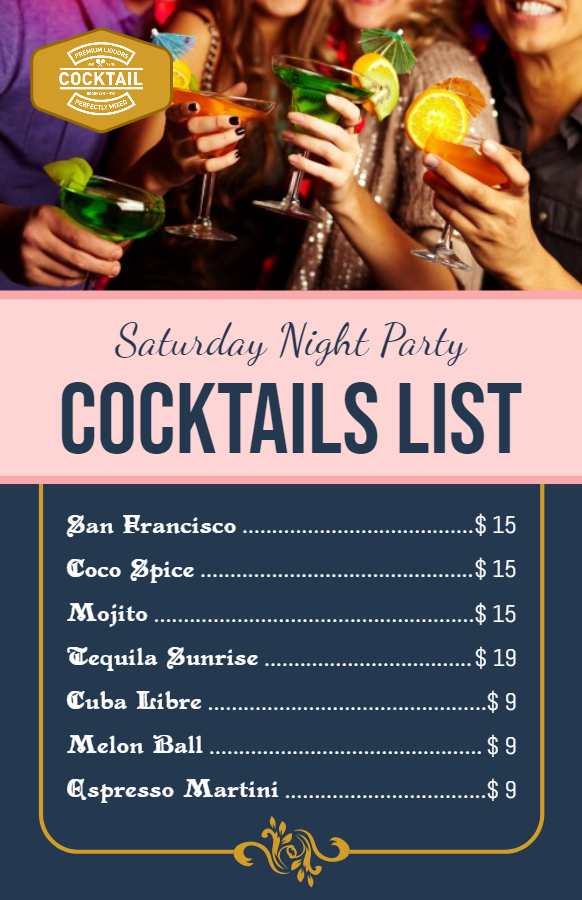 Typography
Function matters over form. Always pick fonts that are easier to read over fancier fonts, as your design loses it's purpose if the content it advertises is hard to scan. For many retail and event advertisements, opt for fonts that stand out. Try some of the following in your next template:
Bebas Neue
Fjalla One
League Spartan
Source Sans Pro
That does not mean cursive, and more stylistic fonts are off limits. All kinds of designs can benefit from cursive and handwritten fonts, as long as it fits the theme. You can try these fonts in the following designs:
Keep relevant
Holidays and events throughout the year bring about a surge of customers looking for content for these occasions. Christmas, Halloween, Thanksgiving and Cinco de Mayo are some of the big events. We recommend creating new content for local events in your communities as well. Chances are, you're the first designer to create content for a particular event. That means more sales as customers looking for content for this event will most likely use your templates.
It's therefore a good idea to keep track of these events, and to really take advantage, you need to prepare designs well over a month before the actual day(s). So mark your calendars and design according to the season.
Follow good design practices
As a designer you are expected to create unique and customizable designs that follow good design practices.
Templates that stand out from others tend to rank higher on searches and gallery pages.
Sometimes designers may choose to design multiple templates that are very similar to each other, save for a few insignificant changes.
Creating templates that are too similar to one another can occur due to a few reasons, such as:
Simply resizing the template before publishing
Creating several copies of a single template
Tweaking one item in the copy of a template then publishing it
The site runs automated checks to ensure all templates meet our quality standards. If templates are found lacking, this leads to a number of repercussions, including:
Templates being flagged, temporarily unpublished, and sent to the 'Rejected Templates' section in your My Stuff.
Variations not being shown as individual templates in the gallery. They will be displayed in the preview dialogs for other, similar templates only.
A reduction in sales, as customers are likely to pick unique designs over copied templates.
Templates that are similar to others in the gallery, which means customers may pick other templates over yours.
Copying templates from other designers and publishing these as your own may result in your templates getting reported and unpublished.
However, you can avoid these repercussions that hurt your sales. In order to avoid problems like templates ending up in the 'Rejected Templates' section in your My Stuff, improve your designs by creating unique customizable templates with graphics, colors, layout designs that are unique to that template.
By creating each of your templates uniquely, you will increase your sales as well as the popularity of your designs overall.