There is more to shapes than meets the eye. And many shapes come with their own personality, and brands make use of this when designing their logo and various complimentary visuals. You can tell a story just by the seemingly insignificant parts of your design.
Geometric shapes contain the most commonly used shapes in designing such as squares, circles, triangles etc. We will talk about personalities of geometric shapes, and their significance in designing. By the end of this article, you'll get a better idea of:
The theory behind using shapes in designing.
Visually presenting your brand effectively.
Conveying feelings through design.
The meaning of shapes
Circle
Circles are whole, with no start and finish. They depict eternity, wholeness and historically have been attributed to celestial bodies because of the shapes of the sun, stars and planets. The circle's curves are seen as feminine, suggesting warmness, comfort and love. The circle also integrates and confines everything within, providing a sense of community.
Circles have therefore been used in advertisements that either bring together community, or are related to women. Some examples are: a beauty salon flyer, a book fair ad, a job fair flyer, festival flyers or a holiday sale ad. Because of the curvy nature of circles, circles also coupled with cursive fonts, but there is no fixed rule. At the end of the day, use whatever balances good aesthetic with function. A beautiful poster is of no use if the audience can't find any value out of it.
Rectangle
Rectangles (and squares) are one of the most commonly used shapes, as they are associated with the familiar. They also depict solidarity, security, toughness, and equality. They are commonly used in corporate designs, as squares are simple shapes, hence act as good support for the important element (the text). They are not meant to grab attention, but merely to add an aesthetic to the design.
Rectangles (and squares) are used in most categories of poster design for marketing. Some of the most common design options include sales, invitations, small business flyers, event flyers, corporate flyers, brochures and pamphlets.
Triangle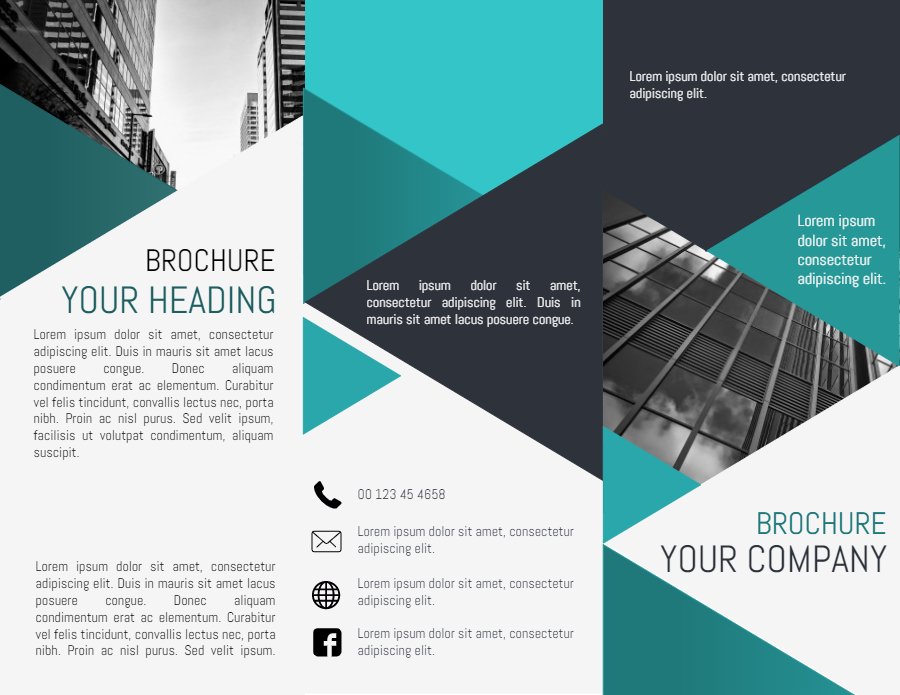 The triangle has always been associated with religion and spirituality, owing to the 3 sides corresponding to the Holy Trinity. The triangle can be stable or unstable, depending on what side it lies on. Hence, it represents a certain dynamic aspect absent in the other shapes. Triangle also shows a sense of direction, as seen in arrowheads. This presents ambition, action and progress. An upright triangle represents elevation and ascension. Traditionally all these qualities have been deemed as masculine.
Triangles are frequently used in logo designs, such as Adidas, Google Drive and Mitsubishi motors. Triangles are frequently used by sports brands, gyms, corporations entrepreneurs and innovators in their visual content.
SVG support
When working with shapes, we want you to go above and beyond your horizons. For that, we've added SVG file support, so you can now freely upload your own vectors and shapes into the editor. Just upload the .svg format file from 'Photo' > 'Add from My Photos'.
As an additional resource, to understand how intersecting elements may be used to improve your designs, visit this guide by our friends at Coastal Creative and learn more about the latest design trends.