Your designs can be uploaded directly to social media from your My Stuff page. You can create posts for Facebook, Twitter and Instagram, and these can be shared across multiple channels. This means you can share your design to multiple pages and groups on Facebook, and your Twitter account at the same time.
Create a social media post through your My Stuff
Here we will explain how you can publish your post on social media via the My Stuff page.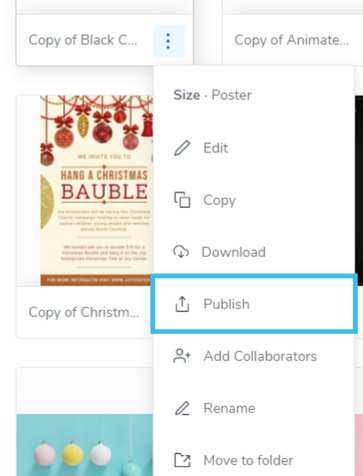 Go to your My Stuff. Click the 3 dots besides your design name find the 'Publish' option.