To learn everything on about designing on PosterMyWall in video format, try out our comprehensive graphic design video tutorials on Gradient or watch the video below.
To get started with designing your poster on PosterMyWall, head over to the home page, and click 'create a design'.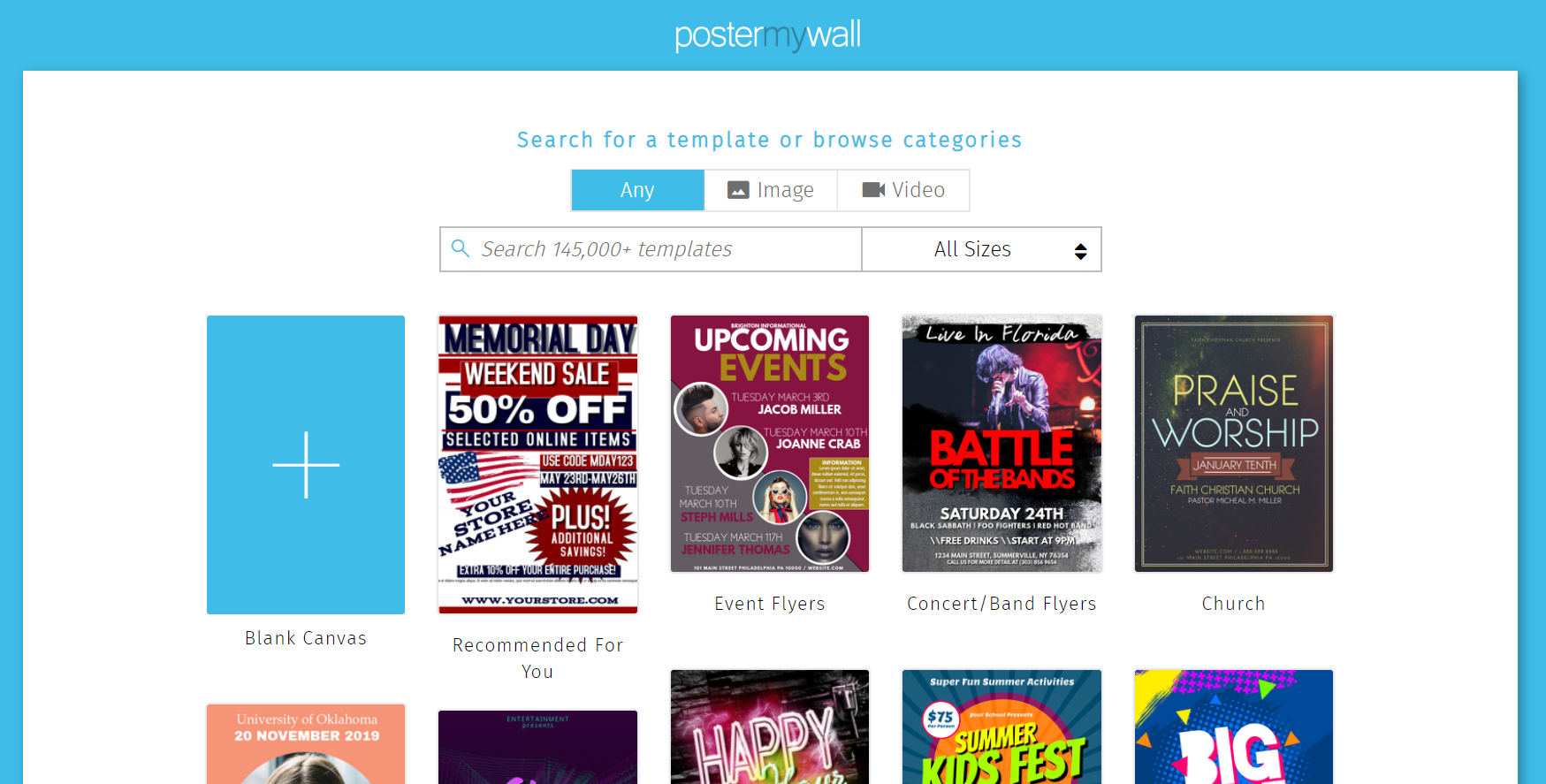 In the editor page, choose to open a template category and browse the templates, or create a design from scratch. Using a template allows you to use and edit your picked template's layout, saving you time and effort in creating a new design from scratch.
Templates are divided into categories. Choose the category that best serves your need. If you don't find the right category, you can use the search dialogue at the top of the page. Use the image/video and size filters to refine your search parameters.
Once you've picked a template, click to open it in the editor.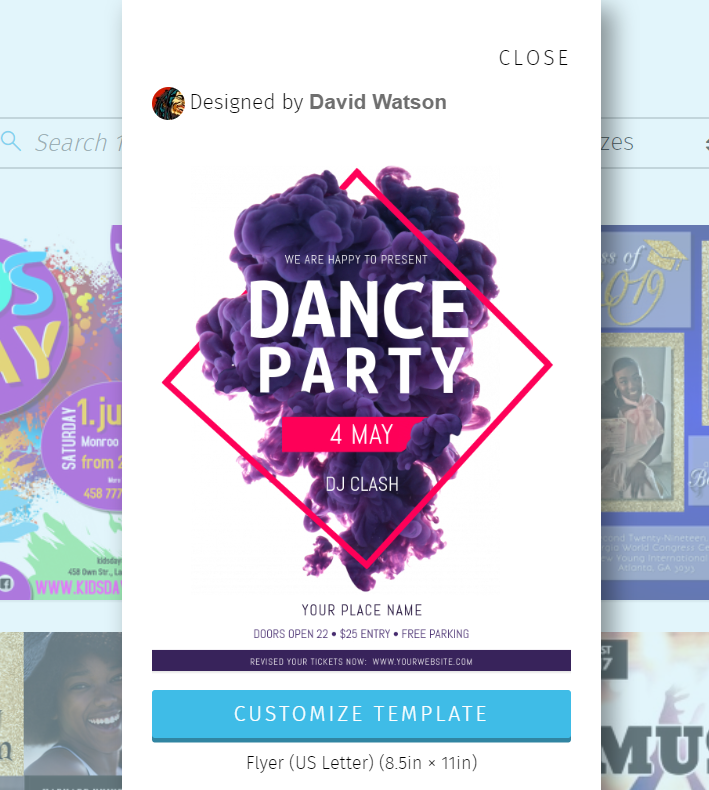 In the editor, you can make changes to the template using all kinds of editing tools. The most important tools are:
Text - add and edit existing text boxes. You can change font, color, size and apply effects to your text. See our video guide on adding text.
Photo - add photos from your own device, Google Drive, Dropbox or Facebook. You can also add stock photos from stock graphic websites, all from our website. Available stock photo resources are: Storyblocks, Getty Images, Pixabay and Flickr.
Clipart - use a variety of shapes, vectors and clipart to your design.
Layout - Add a schedule, menu, table or tear-off tabs. Fine tune your layout to get the best results.
Media - Add your own video or audio here, a stock video, stock audio or both. Create a playlist of audio in an order of your choosing.
Once you're done, just save your design, using the save button at the top right of the editor. The design will now be available in your My Stuff.

You can choose to download free, and share it on social media. The free basic image is great for sharing online, but is not appropriate for printing. If you want to print flyers or handouts, use the standard image download, and if you want a large, blown-up poster or banner, use the high-res image.