Yes. Credit packs are listed on your Premium Billing page.
Credits cannot be used if the trial or subscription is canceled.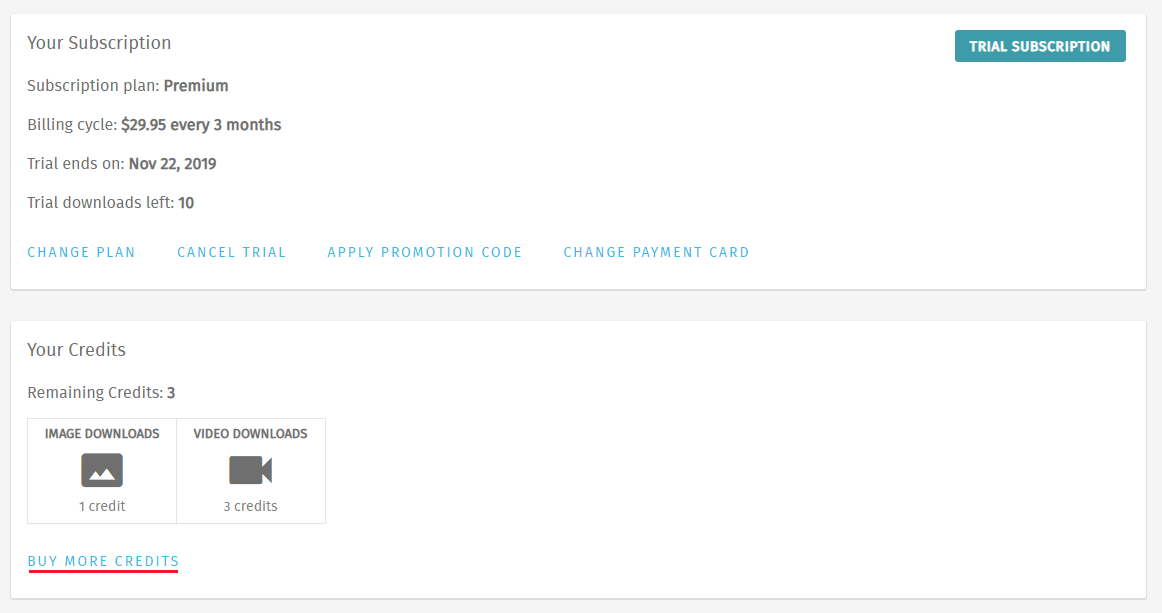 Note: Premium trial is only available to users who've registered on the website after November 14th, 2019. You can still sign up to the subscription plans at any time.