Images, text items, shapes, clipart and even your video can be locked in place.
To lock an item in place, first select it. Click the 'Position' tab on top of the right contextual menu.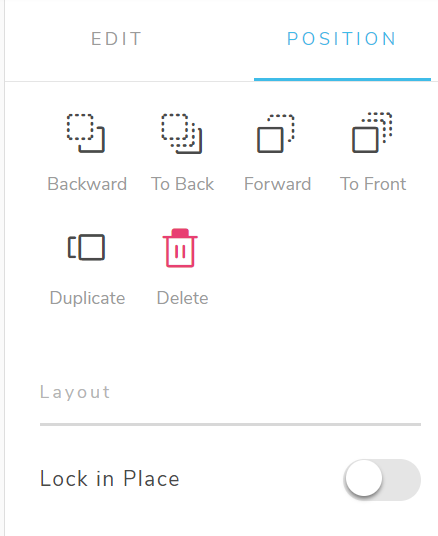 Then scroll down to find the 'lock in place' option.
Click the slider to lock the item in place. You can select and customize the locked item as before, but it cannot be moved. The item can unlocked anytime by clicking the 'lock in place' slider again.