If you're looking to add audio to your design, but still on the fence about the kind of audio you need, the audio search box offers suggestions.

To go to the audio search bar, open your design in the PosterMyWall editor, and click 'Media'. Select 'Add Stock Audio', and the audio search bar will open.
You'll find all kinds of suggestions with popular searches. Click any of the suggestions (highlighted in blue) to view the suggestions.
You can also filter your searches to find the kind of sound you have in mind.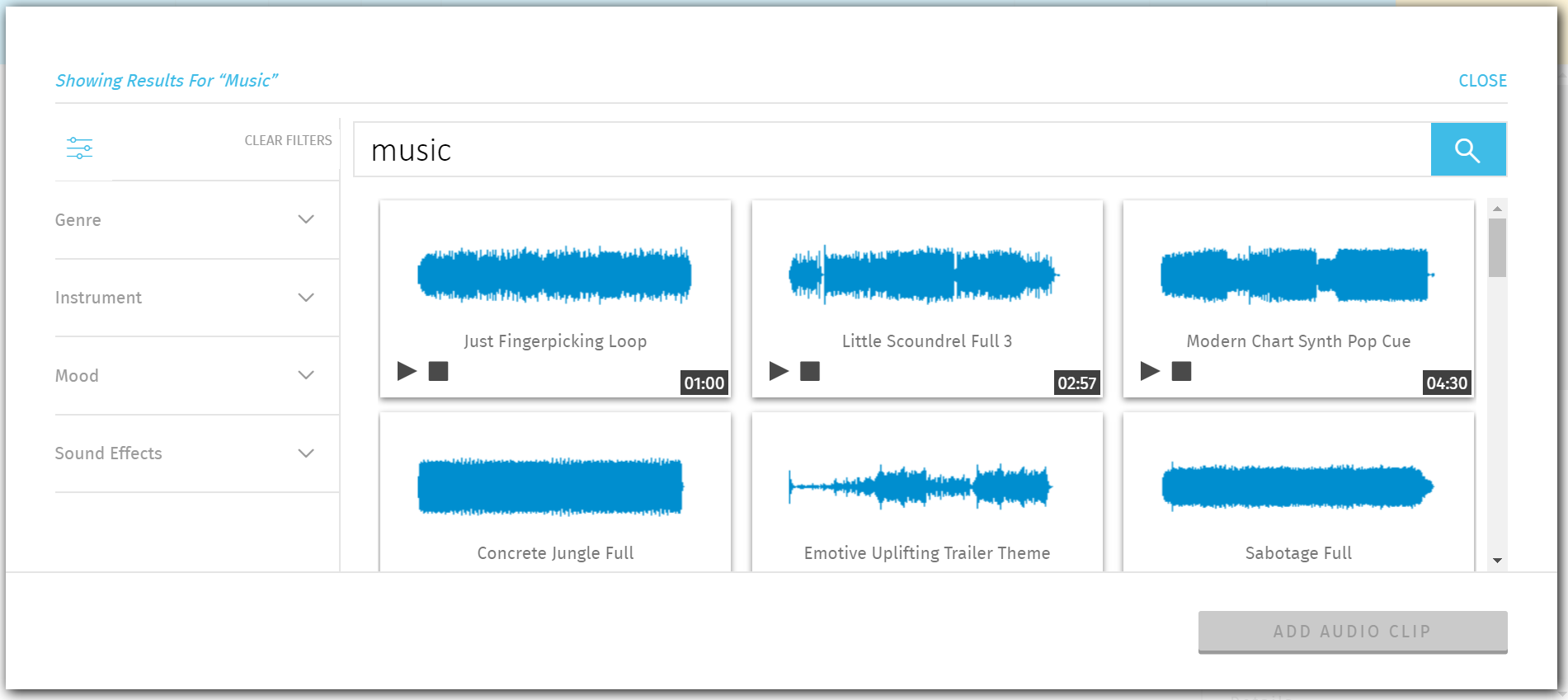 Use the following filters to get your desired results:
Genre - Filter searches based on musical genre, for example ambient, rock and classical sounds.
Instrument - You can filter whether you want vocals or pure instrumental sounds or something in between, along with sound from a particular instrument, such as a flute or piano.
Mood - Every sound comes has an atmosphere to it. If you're looking for something sad, electrifying or inspiring, use this filter.
Sound Effects - If you're looking for a jingle, traffic noise, clock ticks or more, use this filter.
Note: the Sound Effects filter overrides all other filters. For example, if you have 'city' set as a sound effect, you will not be able to filter genre, instrument or mood, and your search keyword will be filtered based on the sound effect selected.
To make the best use of filters, use a more open-ended keyword, such as music or happy.