From your laptop
To add photos from your laptop or desktop computer, open your design in the editor, and click 'Photo' then 'Add from My Photos'.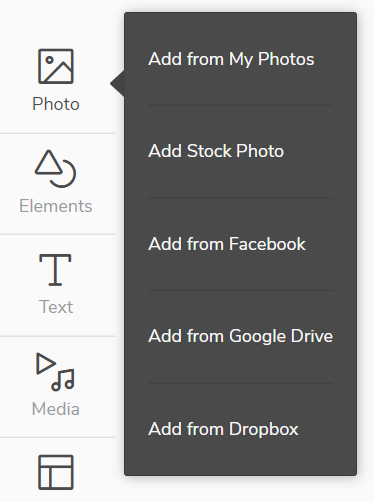 Click 'Upload Photos' and select the photos from your file explorer. You can also organize photos by creating photo collections. To make a collection, click 'New Collection', enter a name of the new collection and press the 'enter' key on your keyboard.

You can add photos directly to your collection by opening a collection, then click 'Upload Photos' to directly upload to the collection.
From your mobile
On the editor page, press the plus sign on the top menu. Press 'Photo' and 'Add from my Photos'.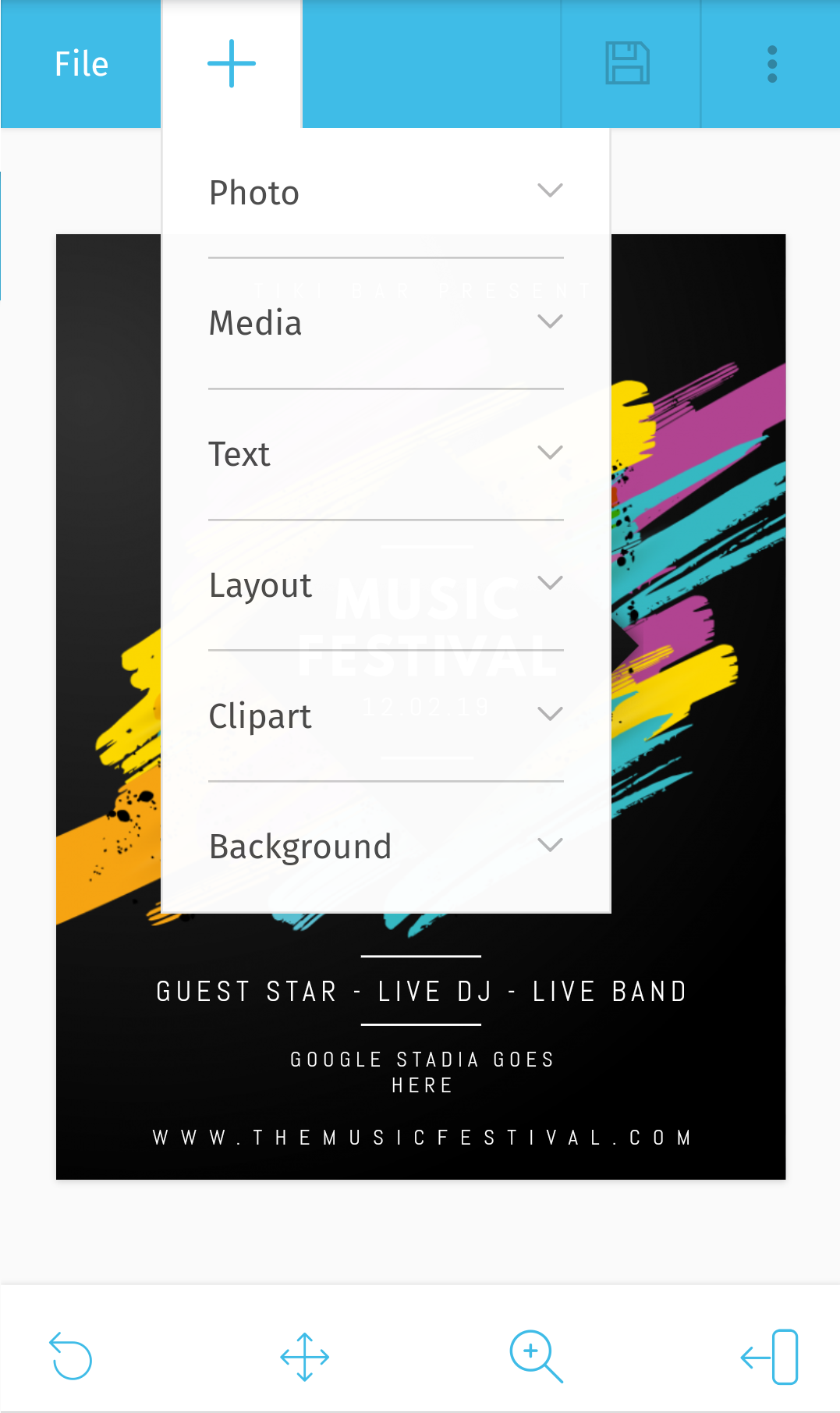 Next, click 'Upload Photos' and you can select the photos you want to add from your gallery. Selected photos will be added to the design, and will also be available via the 'Add from my Photos' option in the editor.
Still confused? Learn how to add photos to your design in less than a minute with our quick video guide!