To create an email campaign, click the 'New' button below your profile avatar in the My Stuff page.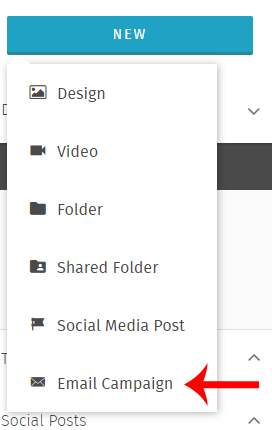 Select 'Email Campaign' and in the new tab, select a saved design to use on your email campaign.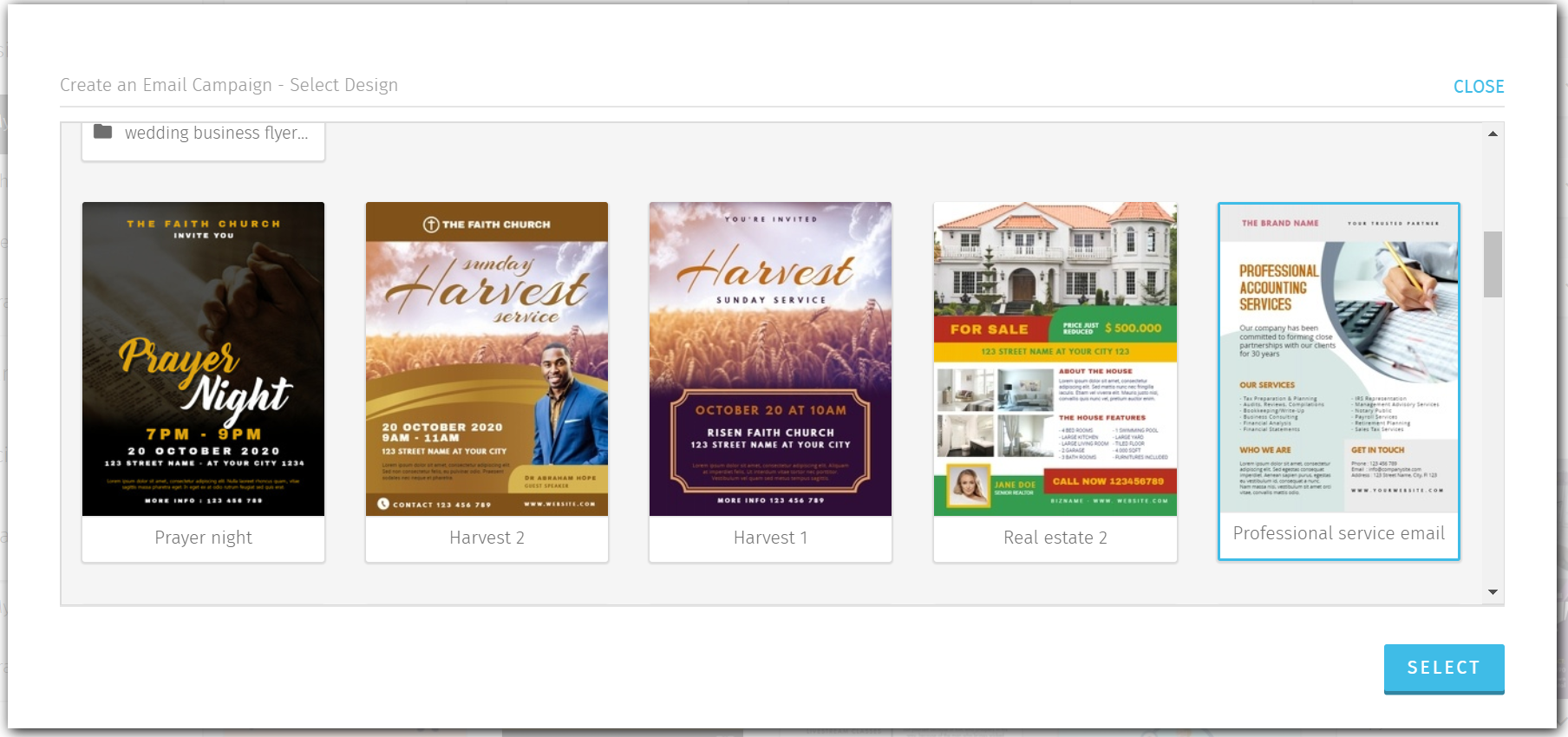 Once you've selected your design, you can begin creating your email campaign. Enter your email subject line under the 'email subject' space, and text content under the 'text content' space.
You can add headings, add bullet points, change alignment, embolden, underline and italicize your text. Once you've prepared your email text content, you will be asked to enter your postal address and postal code (this is only asked the first time you send out an email).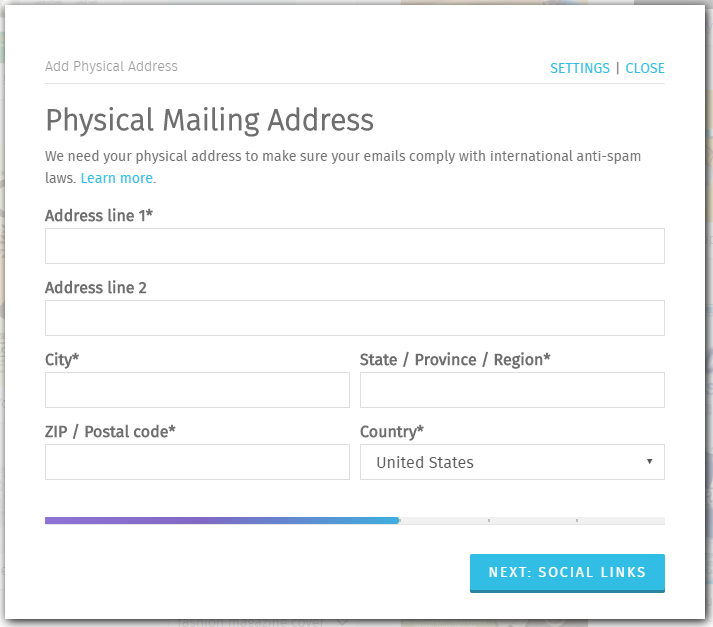 Next, add your social links to your email. If you want to link your Facebook, Twitter, Instagram or Pinterest pages in your email, you can add it now. This is an optional step and you may skip it.
You will be asked to verify your email address before proceeding further. This is a fairly simple process, just enter your name and email address, and a verification email will be sent. Open your email, click the link inside to verify your email.
You can now proceed to create your mailing list. All you need to do is enter a name for your mailing list, such as 'All customers', or 'summer promotions' or anything that works for you. Enter the recipient email addresses, and click 'Next: Review Mailing List'.
Once done, you can review your email, your mailing list and send it over once you're ready.
Congratulations! Your email campaign is up and running.
You can review your email campaign at any time by going to the Email Campaigns tab and click 'My Email Campaigns' to find your email campaigns all in one place in the My Stuff page.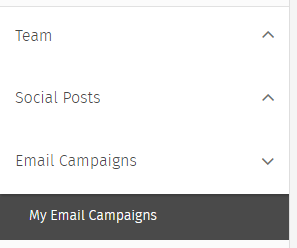 Create your campaign via the editor
You can also create your email campaign via the publish dialog in the PosterMyWall editor and your My Stuff. Once you've finished your design, click the publish button on the top menu.

Click 'Email Campaign' to begin the emailing process.