For free accounts
If you are using PosterMyWall for free, you can copy or download the HTML for email campaigns, which you can then paste on other email apps such as Gmail or Outlook to send your email.
To send out emails directly from PosterMyWall, you will need to sign up for PosterMyWall's subscription plans.
For Premium and Premium Plus subscribers
If you are a PosterMyWall Premium subscriber, you get 3,000 email sends every month. If you are a Premium Plus subscriber, you unlock 10,000 email sends every month.
Any leftover email sends get carried over. For example, if you have 5,000 emails remaining at the end of February, your total emails will increase to 15,000 by March (on the Premium Plus plan). There is no limit to the number of emails you can send provided you have the sends available, for free or by purchasing.
If you wish to send to a larger mailing list, you can also purchase email sends. Here's what you can choose from.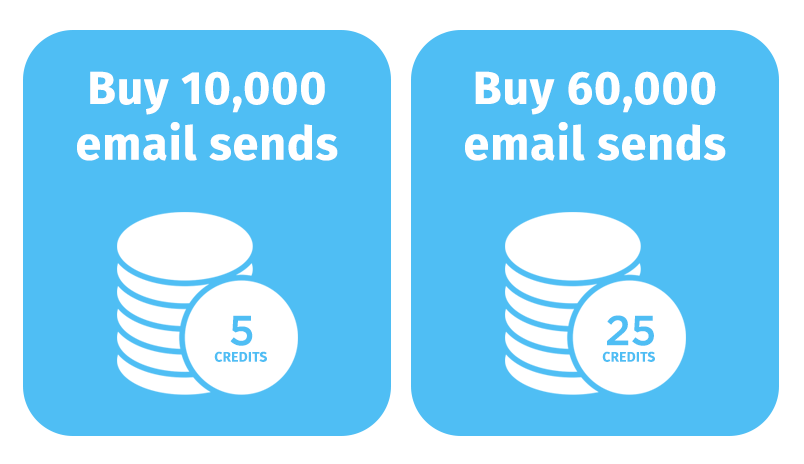 Watch the video below for a quick recap of the PosterMyWall Email Maker.