You can design an email for free and download it as HTML. You can copy and paste the HTML text directly into email apps such as Gmail or Outlook to send your email.
If you're subscribed to the PosterMyWall Premium plans, you can use the built-in publishing tools to add your email lists and publish directly from the Email Maker. With Premium, you get 3,000 email sends every month. With the Premium Plus plan, you get 10,000 email sends every month.
Any leftover email sends get carried over. For example, if you have 5,000 emails remaining at the end of February, your total emails will increase to 15,000 by March. There is no limit to the number of emails you can send provided you have the sends available.
You can purchase more sends by using Credits.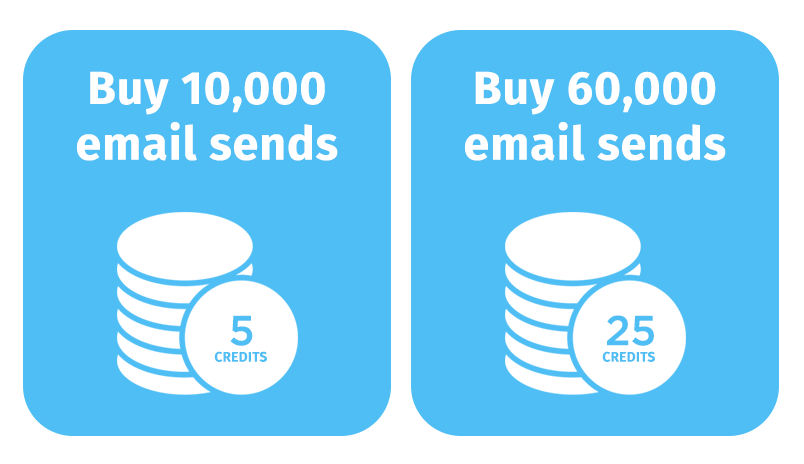 Watch the video guide below to learn more about the PosterMyWall Email Maker.