Creating templates that are consistently popular and sell is not an easy task, and requires expertise in both designing and marketing the template correctly. With consistent practice and insight you can design great looking templates that sell well, while expanding on your design expertise.
In this article we'll outline everything you should be doing as a good designer. We urge you to read the article thoroughly so as to not make the mistakes addressed in this article.
Let's dive into the best practices of a designer.
What you should be doing as a designer
Use relevant tags
Tags allow customers browsing online to find relevant content. Your templates need to have tags that accurately describe the template. If you've designed a menu, you want people actively looking for menus to find you. Add tags that describe your content. You can add a total of 5 tags to a single template, so choose the tags that seem the most relevant to your template.
Use the following characteristics to tag your template:
Design theme
The most important characteristic of a design is its purpose, or theme. Most customers will come across your design based on this very reason. Customers actively searching for a bar flyer will be interested in customizing your bar flyer template.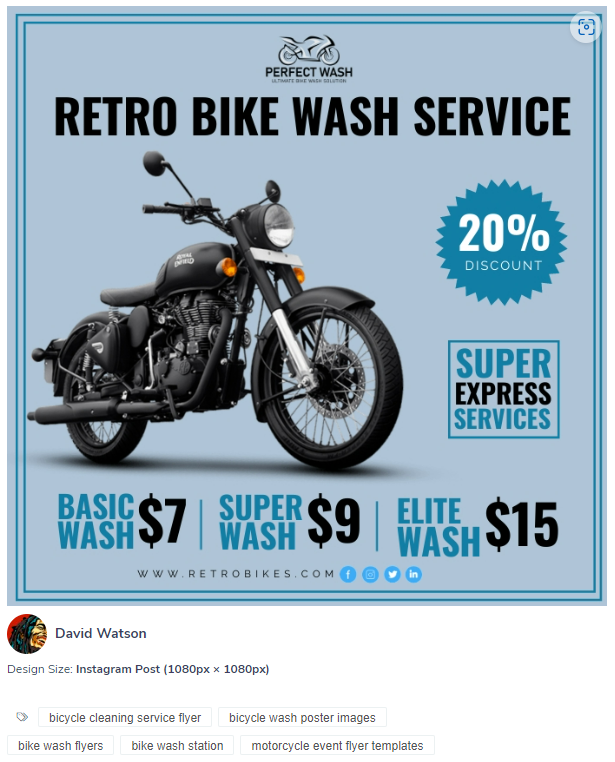 The bike wash template shown above has 'motorcycle' tags, 'bike' tags and 'bicycle' tags, all relevant to the design.
The designer does the tags just right because:
They are targeting bike enthusiasts audience for the car wash category, so customers looking for content related to their car and bike wash business can use this.
They are also targeting a specific audience interested in bike wash templates.
Design size
The canvas size, or design size is an important factor in gauging the design's purpose. Will it be used as a social media post, printed out as a flyer, or embedded on a website?
Here are some of our most commonly used design sizes:
Flyer (US letter)
Poster 24in by 36in
Instagram post (1080px by 1080px)
A4 poster
Facebook shared image
Digital display 16:9
Customers can filter and browse through templates by size even without adding the appropriate tags, but regardless, we do recommend adding a tag that best describes your design size so that they can also appear in unfiltered searches. Here's an example of tags for a construction safety poster.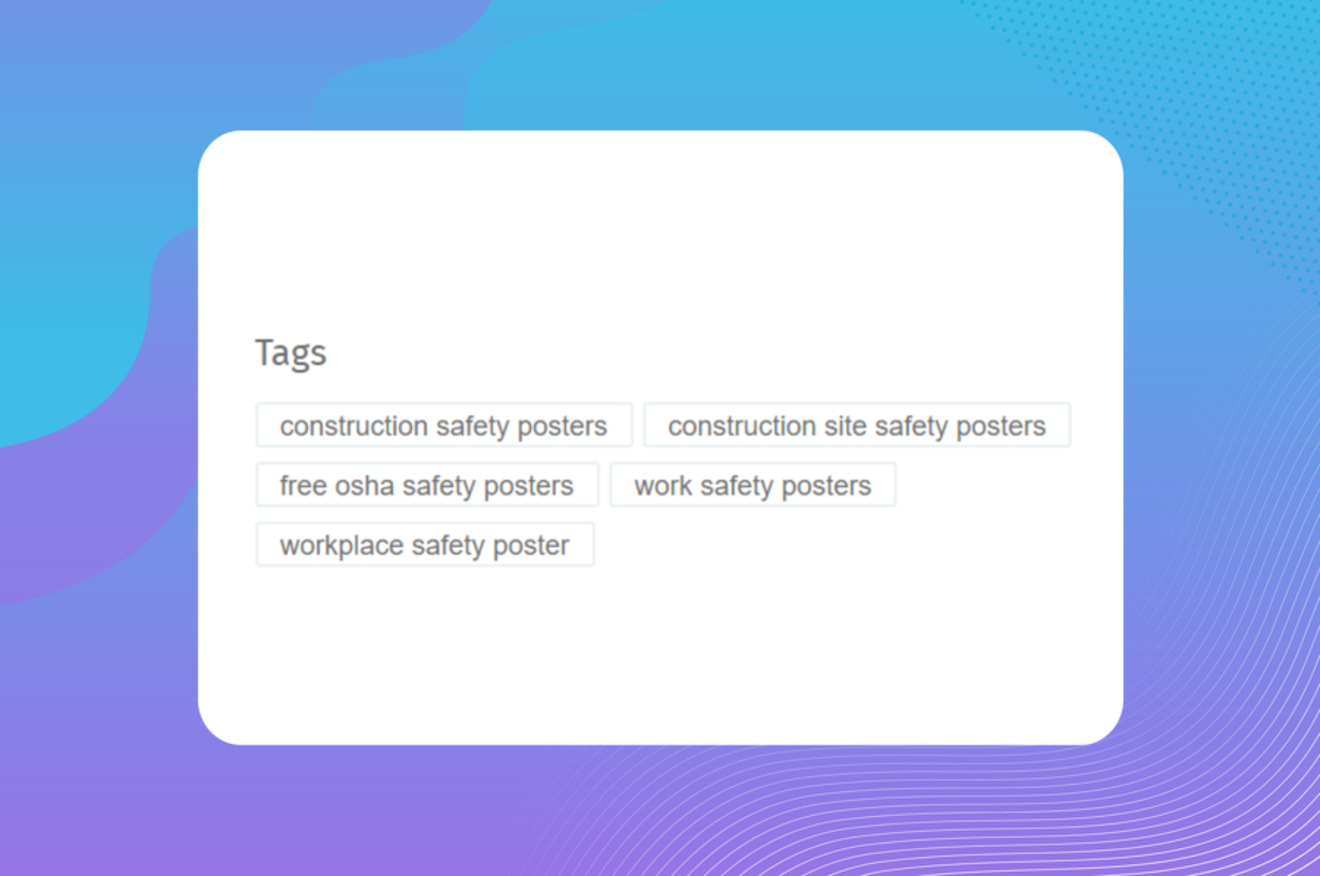 Relevance to an overall theme
Not every design fits into a singular theme. In other words, it may be relevant to other themes, events and occasions. Here are some examples:
A grand opening flyer can be used by small business owners, restaurants or retailers.
Price lists are used by electronics shops, beauty salons, spas and other businesses in the service industry.
To attract the right people to your templates, you need to know what your template is about. In these cases, use a tag that describes the content exactly how it is, coupled with tags for similar cases that would apply to the template just as well.
Here are tags for a web seminar template below. Notice how these are either synonyms or common terms used when it comes to web seminars (Zoom is a web app commonly used for online video chats).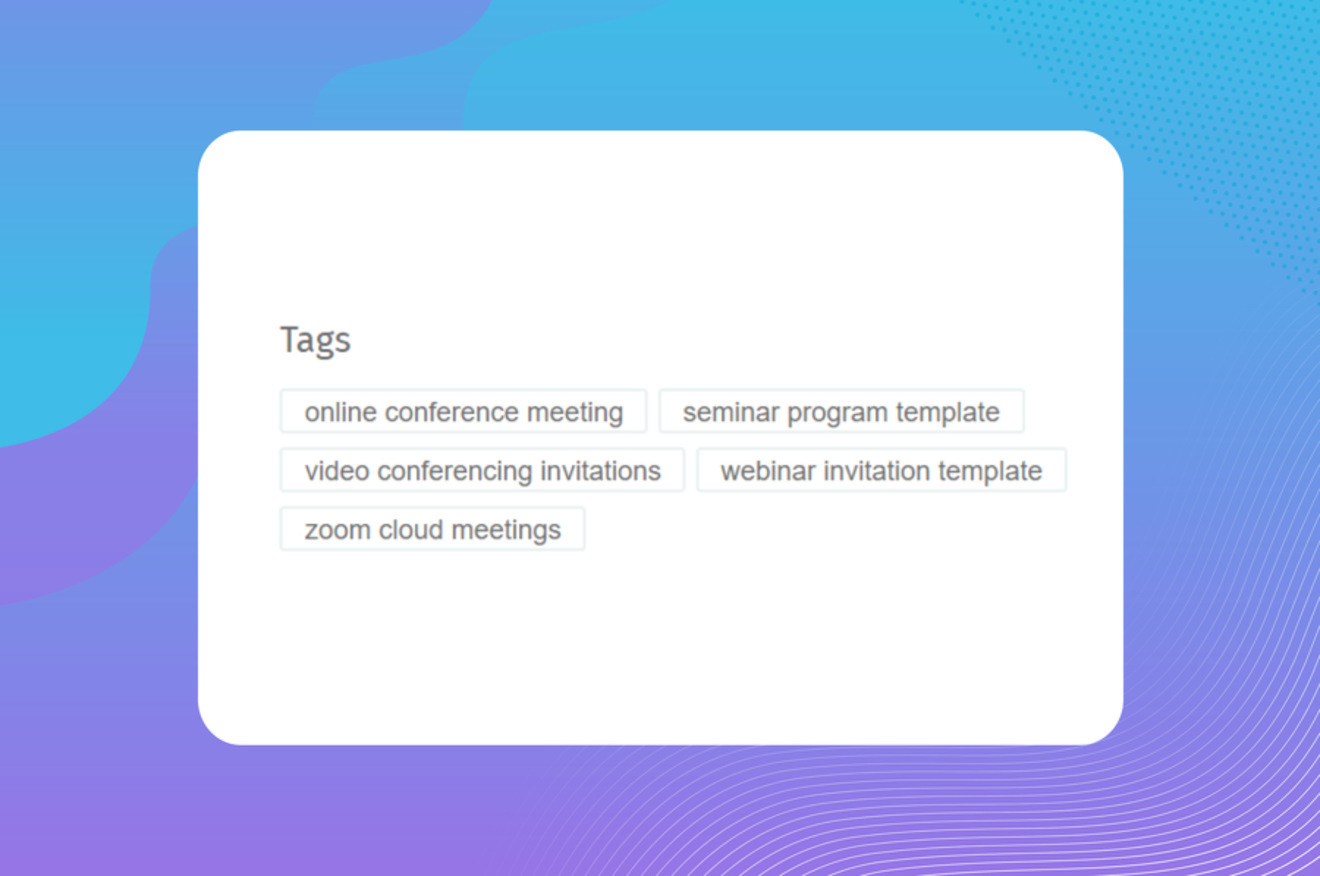 Here's another list of tags for a bed and breakfast template. Customers looking for motel advertisements will also be interested in similar designs made originally for inns, bed and breakfast places and hotels.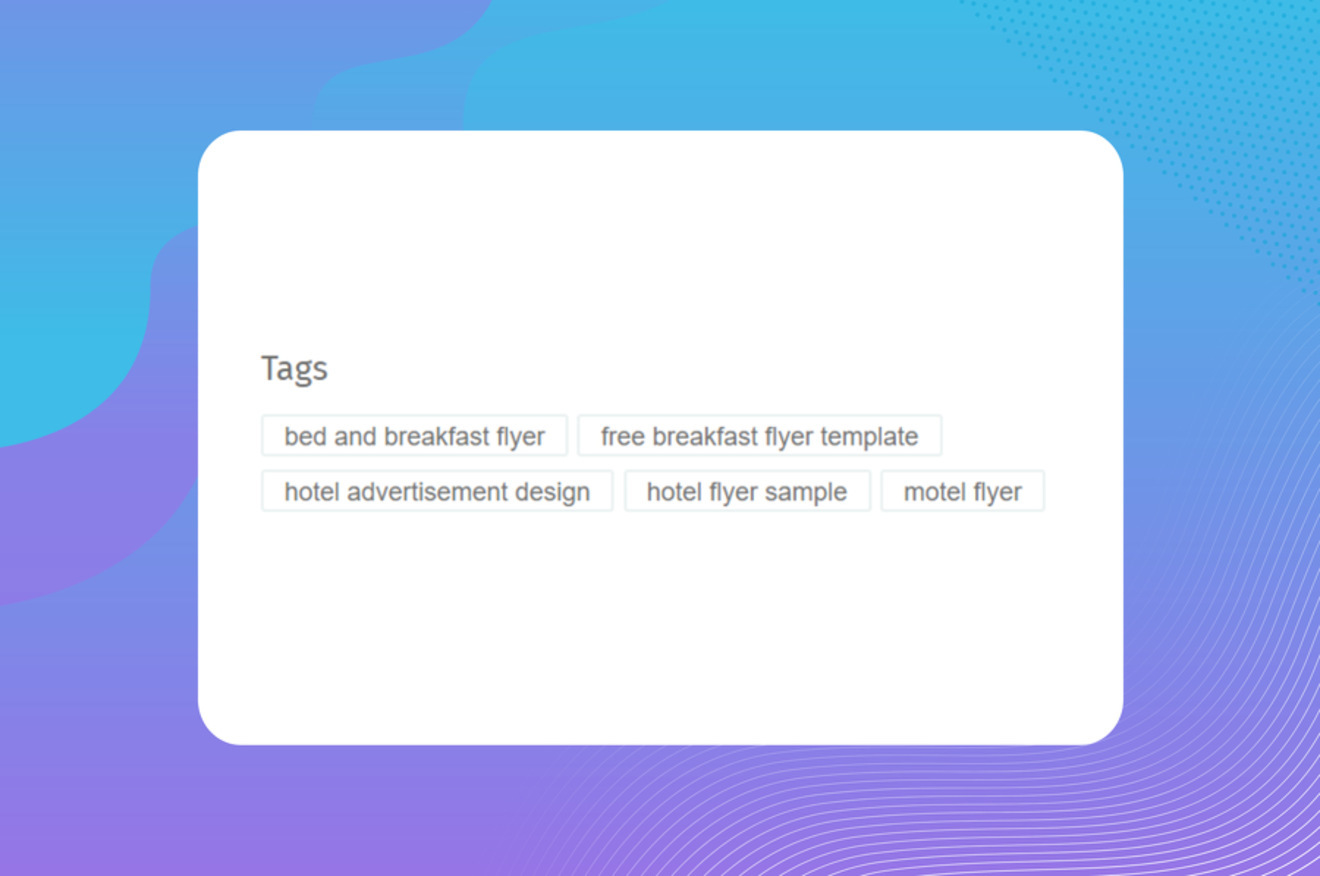 Here's what a modern looking resume's tags should look like: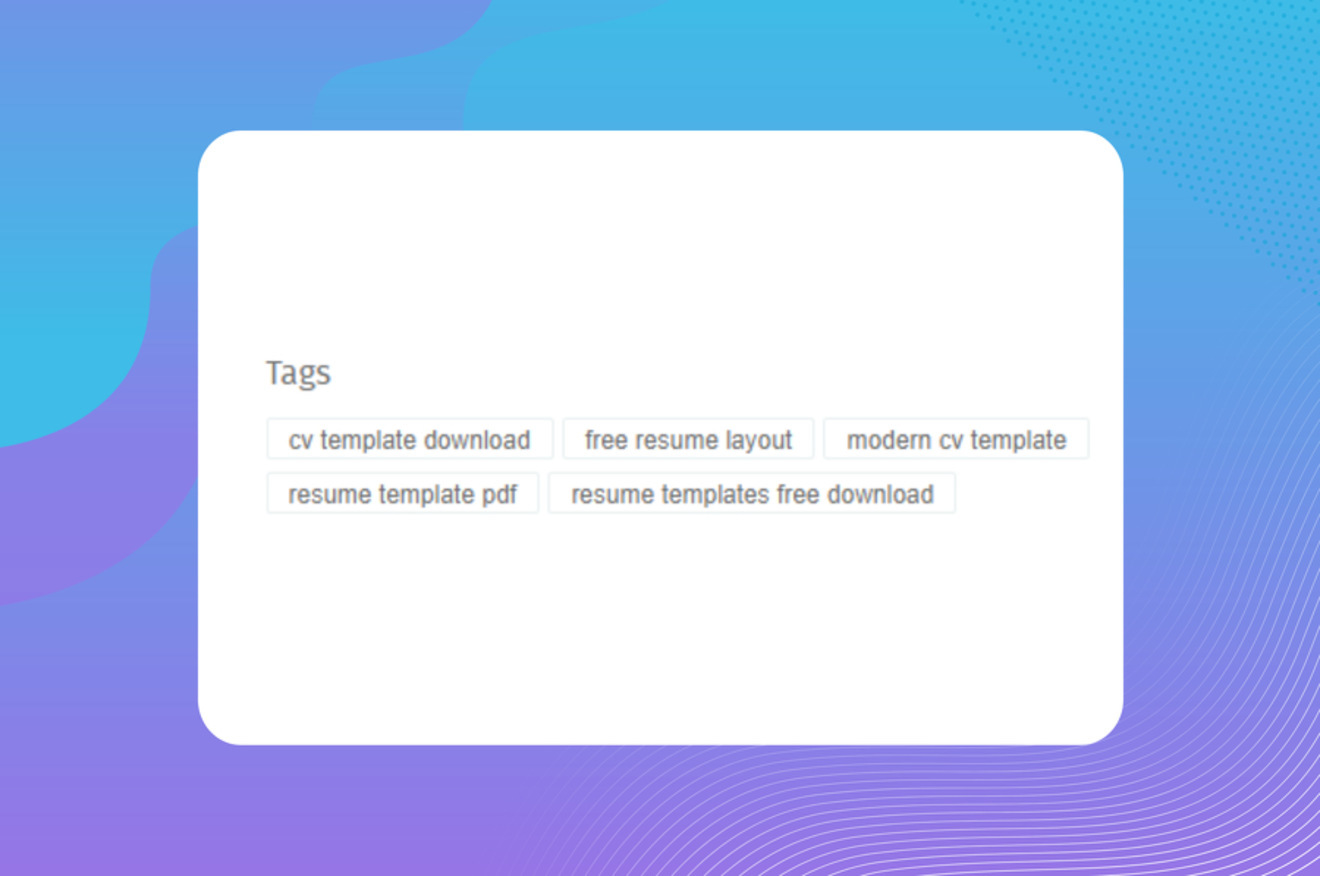 Adding 1 or at most, 2 keywords that describe the style of your design can help customers look for content if they have a style in mind. For example, they might be looking for something a little minimalist, and you could help out with your tagged minimalist template.
Researching keywords
Thinking about tags on the fly often doesn't do your templates justice. That's because not everyone will use the same phrases to search for the same content as you would. This comes down to how words are used to describe something. For example, the piece of paper you show prospective employers may be called a CV or a resume. Both are correct. Keyword research helps you find tags that are being used by your customers in their searches, and a good keyword research tool will provide plenty of recommendations based on the keywords you're entering.
There are many keyword research tools to choose from online. Start with this list of free keyword research tools. We recommend trying out the Keyword Explorer tool offered by Moz. Use these to create tags that target your audience.
Create templates that are useful to your audience
We offer a means for everyone to express themselves via graphic designing. One definition of graphic designing is problem solving visually, by means of typography, visuals and illustrations. In other words, as a designer, you find solutions to problems faced by marketers, entrepreneurs, business owners and individuals. The problem can often boil down to this question, 'How do I advertise this?'
Your templates need to present solutions to real problems. Somebody wants to advertise a Happy Hour at their bar, your flyer should say what a Happy Hour flyer would say to attract people. The more authentic the design, the likelier it is for the customer to buy it.
How can you know that your template looks authentic? Browse online Look up how professionals are making authentic designs for your favorite niche. You can even check out billboards to see what makes a good advertisement tick. Here are some designs resources you should bookmark:
Other steps you can take to add authenticity to your designs is by understanding your audience better. Here are some things you need to know:
What's the general layout expected and used for a particular advertisement. An obituary service will often use neutral, light colors as opposed to bright and vibrant themes.
What is useful information for consumers when looking at a particular flyer. A sale flyer needs to show the discount offer, name the items on which the discount is applicable, the shop name and location as well as contact information. Any sale flyer lacking any of this information would not get the job done or interest customers.
Here's a design that has a clear purpose, and has an audience that would be interested in using it: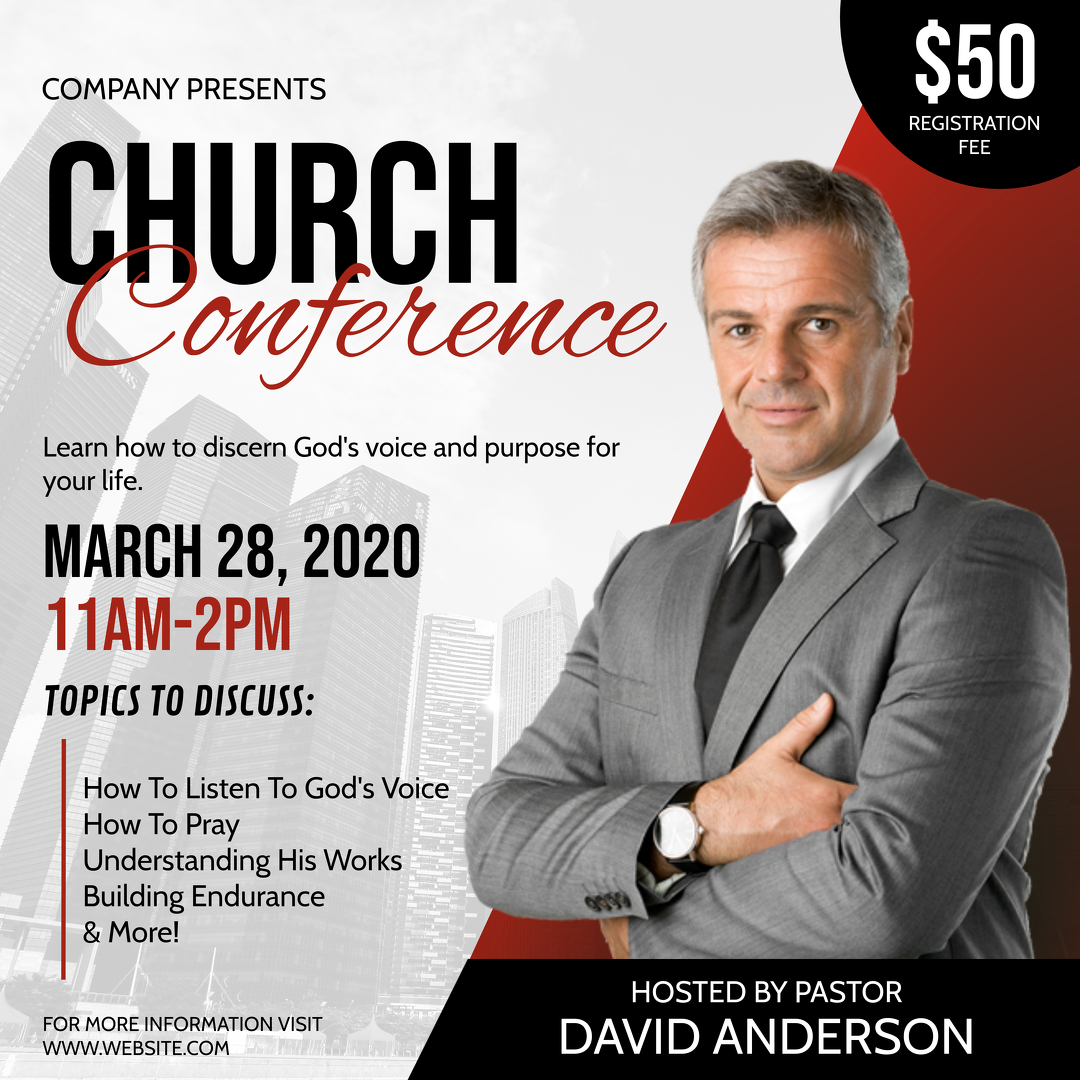 What does this template do right?
Clearly indicates the nature of the event, which in this case is a Church conference.
Well designed layout, which means the customer will have to make minimal content changes before buying and downloading, saving both time and effort.
Well spaced design elements makes the template easy to work with.
Date, time, topics and the name of the speaker is presented clearly, while making the template look attractive.
Adding the image of the host pastor gives the template a more humanizing and welcoming touch. This approach helps viewers know more about the invitation without reading the text. Adding a photo of a real person is not necessary for all templates, but helps if you're designing a Church event invitation.
Here's a design that doesn't show a clear purpose, and may often be ignored by customers looking for solutions to their specific design problems: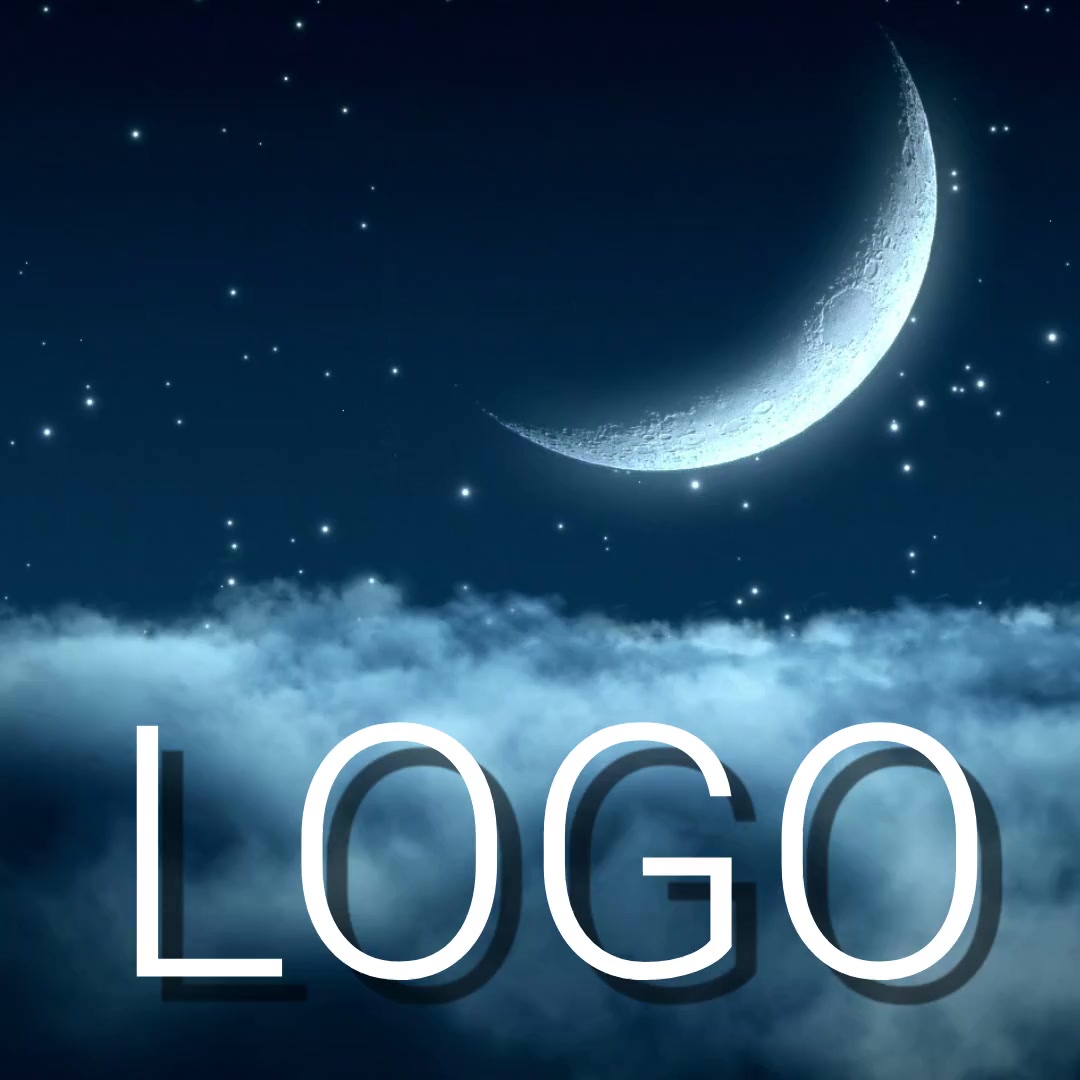 What does this template do wrong?
Subject matter of the template is not clear.
No customizable layout in the design to help the customer in designing their content.
Just one customizable item, giving the customer no benefit of using a template over designing something from scratch.
The template's design quality, even as a logo is subpar, so customers will pick other templates over this.
Design for subcategories
There's more to category pages than meets the eye. When browsing any major category (Church, small business, Christmas, concert etc), you'll find a row of specific topics relevant to the category itself. Here's the subcategories row for the small business category:

Subcategory pages allow customers to dig deep and filter to get a narrow range of templates, which are more useful to a customer than a wider range of generic templates. For example, a marketer from a tax consultancy firm can go to the Professional Services category then go under the Financial Service subcategory to find templates that best suit his firm's needs.
Similarly, the size filter on the left side of a category page also helps customers in browsing for templates. If they're looking for a flyer, an Instagram Story, or a banner, the size filter helps customers find only templates of the size they are interested in.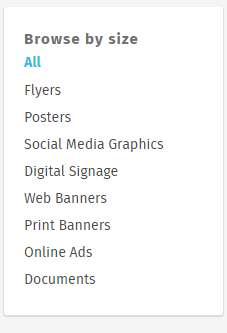 If you're new, or just stuck about what to create, use the subcategory or size filters to dive deeper into our templates, and find inspiration for your next design in the process.
There are also other reasons why you should be creating templates based on subcategories:
Subcategories within any category pages tend to have more customer engagement as they are created based on a common demand.
The limited variety of templates in a particular subcategory means there is a higher chance that customers will engage with your templates.
To make sure your templates land in the subcategory pages, make sure you're tagging them right. Here are tags for a school admission advertisement video, which is part of the school category. Note that it has a school admission tag along with other similar and complimentary tags.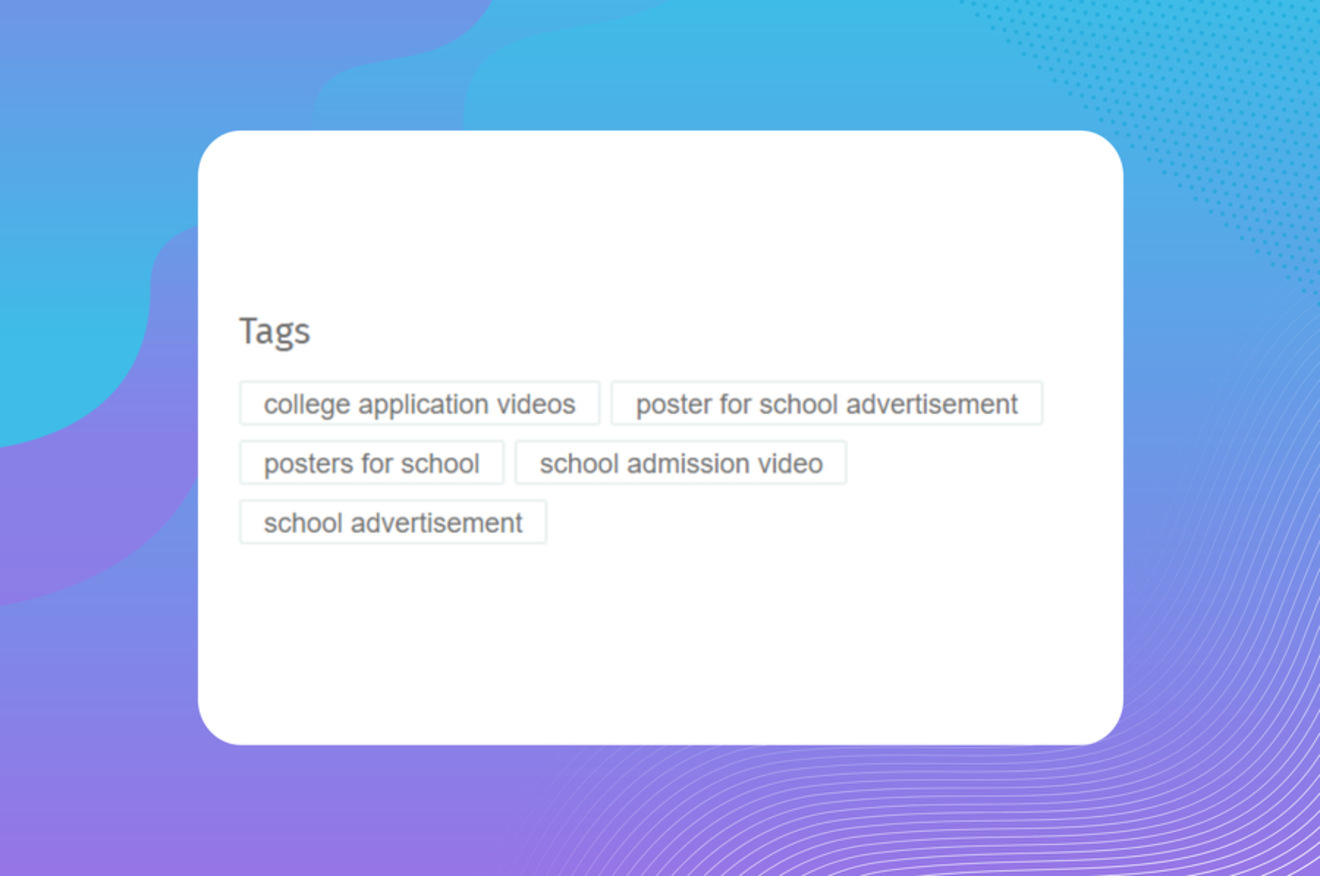 Research on new designs
Creating a fresh design can be a daunting task, especially if you're running out of ideas. If you feel like you're stuck in a rut, now is a good time to research for designs. Here's why you want to consider looking online and offline for inspiration:
Learn from the best. No matter your skill level, there are better designers out there who can teach you something new.
You get a chance to try out new kinds of designs, and in turn create new kinds of templates and expand your customer reach. For example, if you're used to creating templates just for Church events, you can check out great looking designs online and try your luck with designs for business conferences.
Who knows, you may even find some new design types that you're really good with.
There's no shortage of inspiration you can find both online and offline. All you need is the time and will to improve. Here are some sources you can check out:
Your local billboards, flyers and other advertisements.
To improve the quality of your templates even more, see our article on improving designs or our anatomy of a professional design section below.
Design style
Note: This is only recommended for pro designers who have a hang of the PosterMyWall editor and are experts in graphic design. If you're new to graphic design, you may skip this part.
Every flyer, banner, poster and social media graphic follow some sort of style with their layout, and it's a good idea to mention these in your tags whenever possible. Here are some layout styles found commonly in flyer design:
Make the template ready to use
To make your templates stand out from the rest, they need to be designed with two things in mind:
The templates should be as close to what your target customer is looking for. In other words, they should ideally be using the design layout as it is.
The template should be customizable as much as possible. Every text and graphic item should be movable and changeable. The customer should be able to add in, edit or replace the placeholder items with their own content easily.
You can improve template customizability by doing the following:
Make sure content is spaced out, and there is little overlap between multiple items.
The template is not overloaded with content. A messy design can be frustrating to customize.
The background is uploaded via the background option, rather than as an image. Uploading the background as a movable image makes drag and drop tedious as customers cannot select multiple items without selecting the background along with it.
The template below has a high degree of customizability, with a good looking layout that fits the function.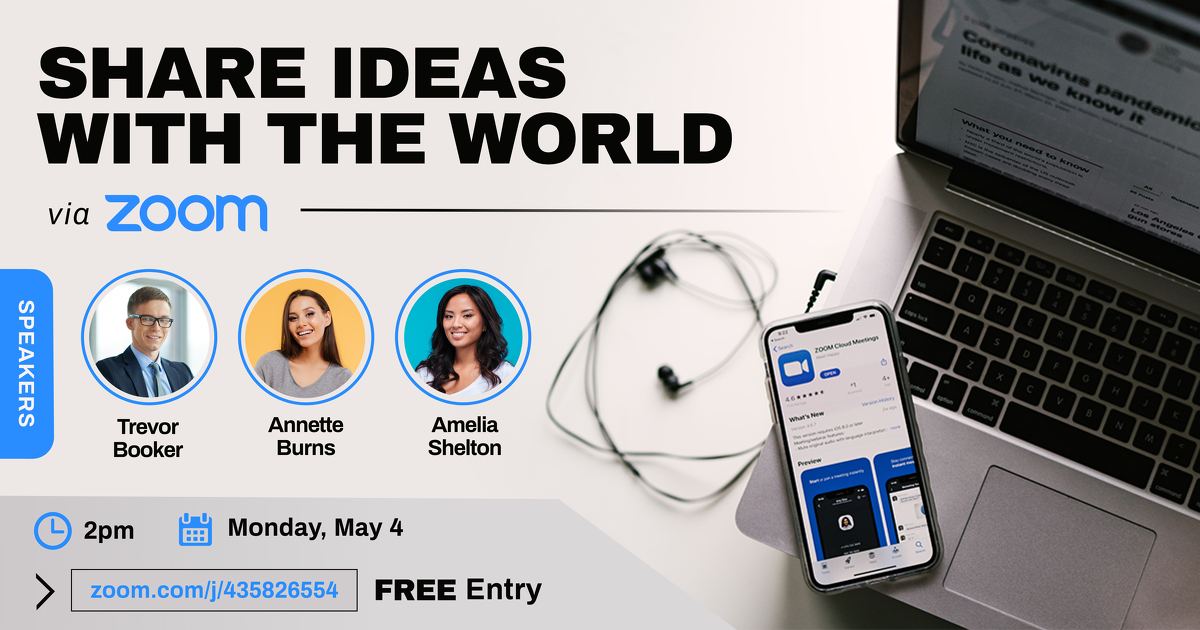 But what makes a design complete? Let's dive into the details:
Anatomy of a professional design
A professionally designed template comes in many forms and shapes, but they all have some common elements, which makes it can stand out from amateur designs. These are:
Text hierarchies - A clear hierarchy in text can lead the viewer's eye in the right places. The header should stand out the most, followed by a subheader and then a body of text. Headers, subheaders and content are decided based on urgency and importance.
Realistic text content - A template with a perfectly good layout can get ruined if the text content lacks any real effort. Filling a template with lipsum lorem filler text, 'add text' boxes or 'menu item 1, 2, 3' just shows the amount of effort a designer is willing to put in their own design. Add realistic content as if you're going to use it right away for your next promotion, event or birthday invitation.
Typography - Function matters over form. Pick fonts that get the message across easily. Your template should be easy to scan, and fonts should complement one another. Here are some impactful fonts that get the word across:

Bebas Neue
Fjalla One
League Spartan
Source Sans Pro

Do your research - We cannot emphasize enough on the importance of realistic looking content. Know your subject before designing a template for it. For example, if you're creating a flyer for Cinco de Mayo, you should know more about the celebration and what people expect to find in a flyer for Cinco de Mayo. That includes both text and artistic elements. It won't do you any good if your Cinco de Mayo has a green layout with four leaf clovers (which is a Saint Patrick's Day motif).
Here are some professionally designed templates that get everything right: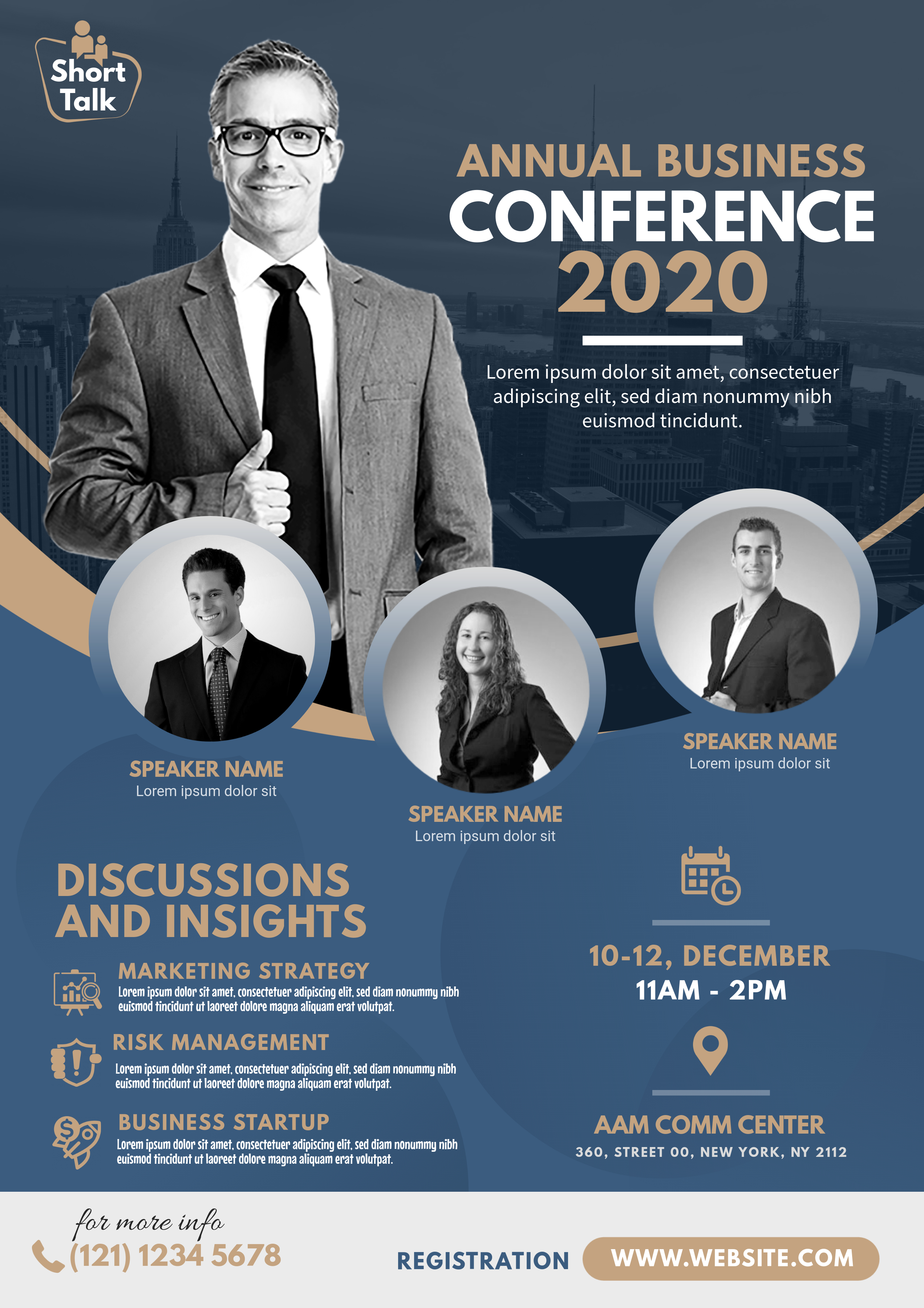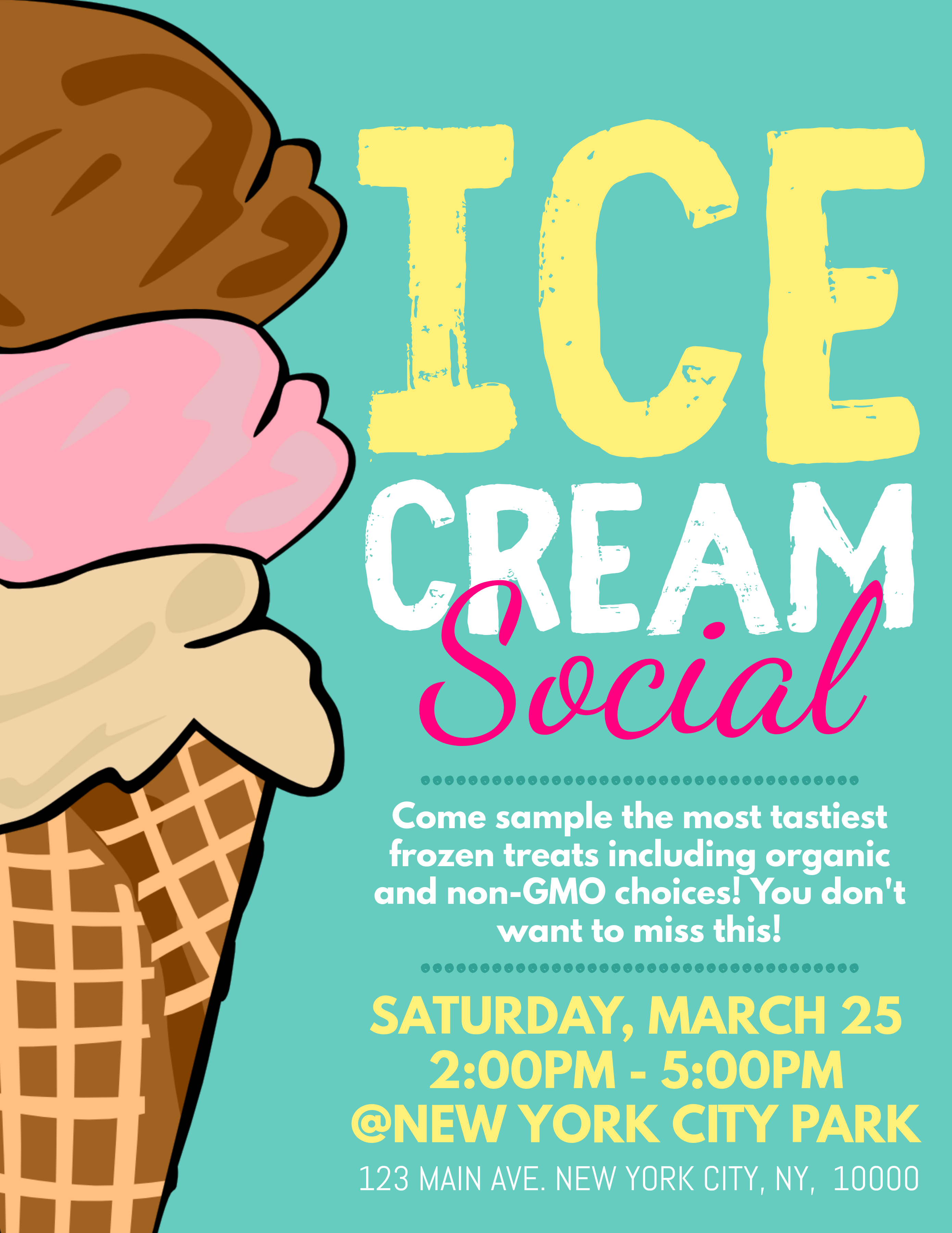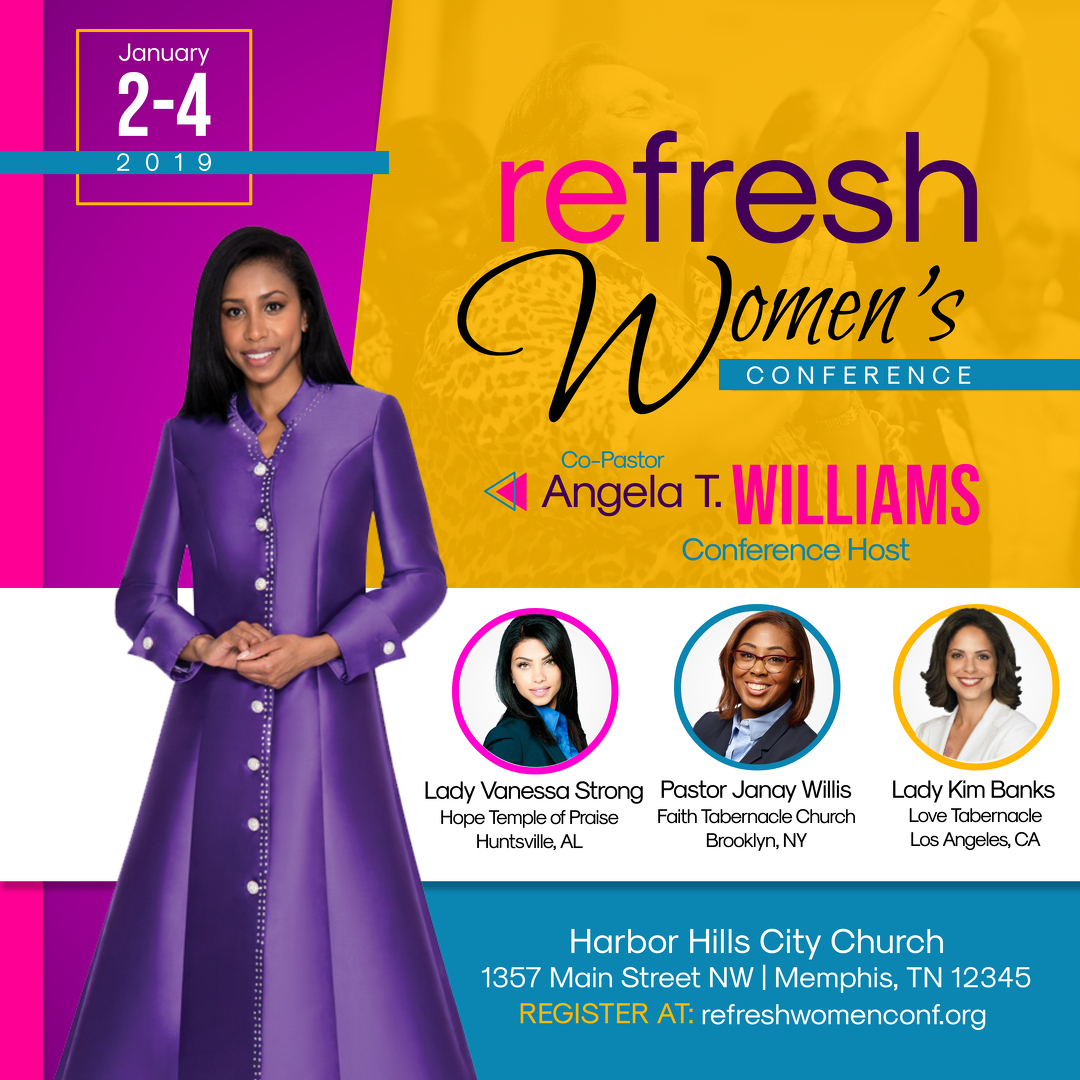 We've looked at the things you should be doing as a designer. Now it's time to discuss the things you should be avoiding as a designer.
What you should NOT be doing as a designer
Churn out low effort and low quality designs
People come to PosterMyWall to create enticing visuals for all kinds of commercial and personal projects. As a designer, it is your responsibility to provide high quality, easily customizable and meaningful design templates to your audience. If your templates give off the impression that no effort was put into it, the customer has no reason to put effort into using it or buying it.
So what do we mean by low effort designs? Here's what makes a design appear low effort, and sometimes even low quality:
A design published as a simple background, or series of images with no clear purpose. If a template is not made with any customer demographic or purpose in mind, chances are there is no customer demographic interested in spending money on it.
Text content is used lazily. This often means sprinkling the design with the default 'add text' box, or using 'lipsum lorem' content instead of meaningful text. This is a blatantly lazy move, which makes a template look bad, and your credibility as a designer drops.
Designs overloaded with content, makes customization a chore. Avoid creating cluttered designs because if a customer gets frustrated while picking out a single item from a sea of items, they may just move on to a more manageable template.
Design elements that cannot be customized. This includes uploading a finished flyer as an image or background. These designs are useless to anyone looking to customize the template. We highly discourage uploading a background and then publishing it as a template. In such cases, the offending designer account may get penalized.
Unnecessarily adding premium stock content (by Getty Images) in your template. Adding the Getty Images watermark on your template provides no advantage, whether financially or otherwise. It does make your template unattractive compared to the other, cleaner templates in the gallery. Premium stock content should only be used to enhance the template's look and as a last resort. We recommend browsing our free stock resources first.
Here are some good high quality templates shown beside a low quality version. Make sure your templates have a fuller look like the ones shown on the left.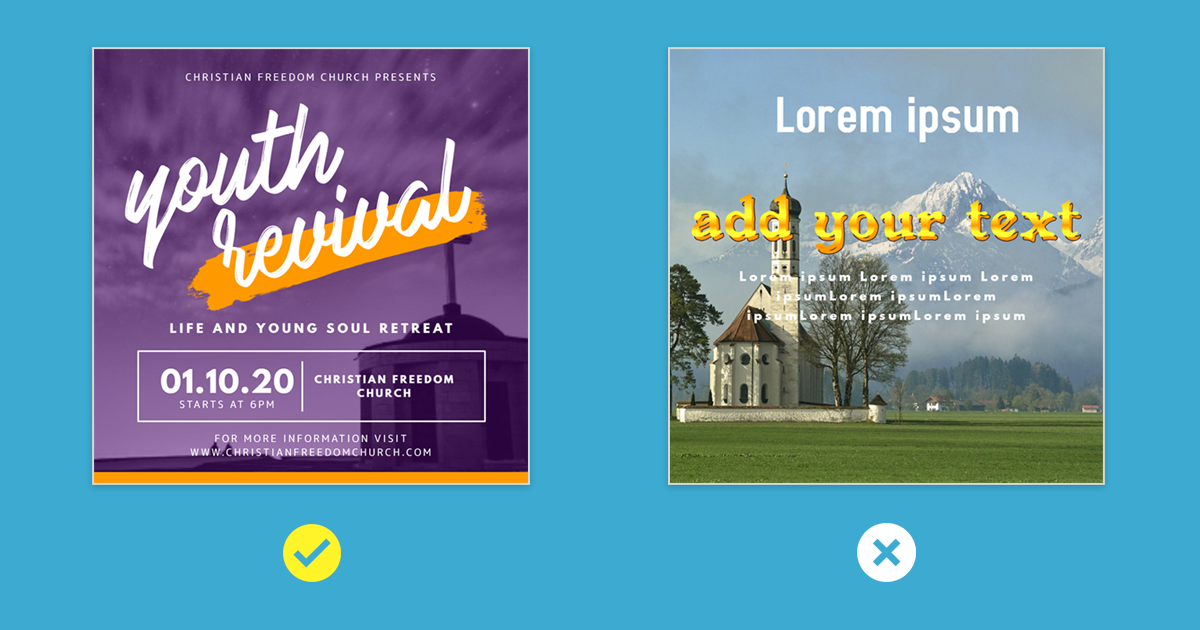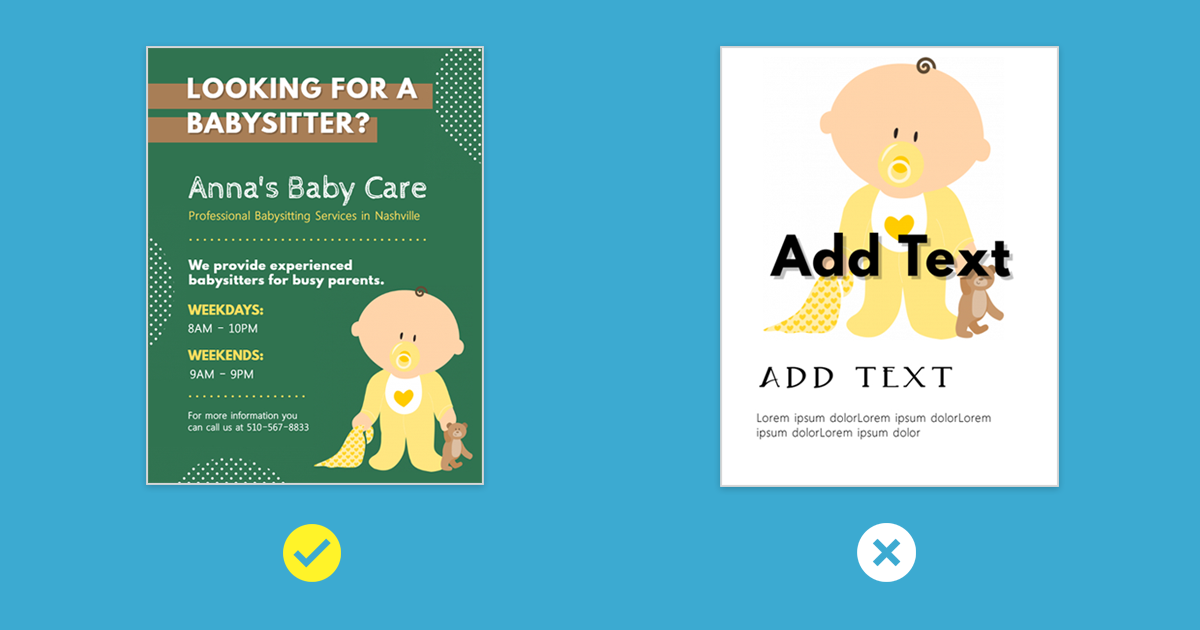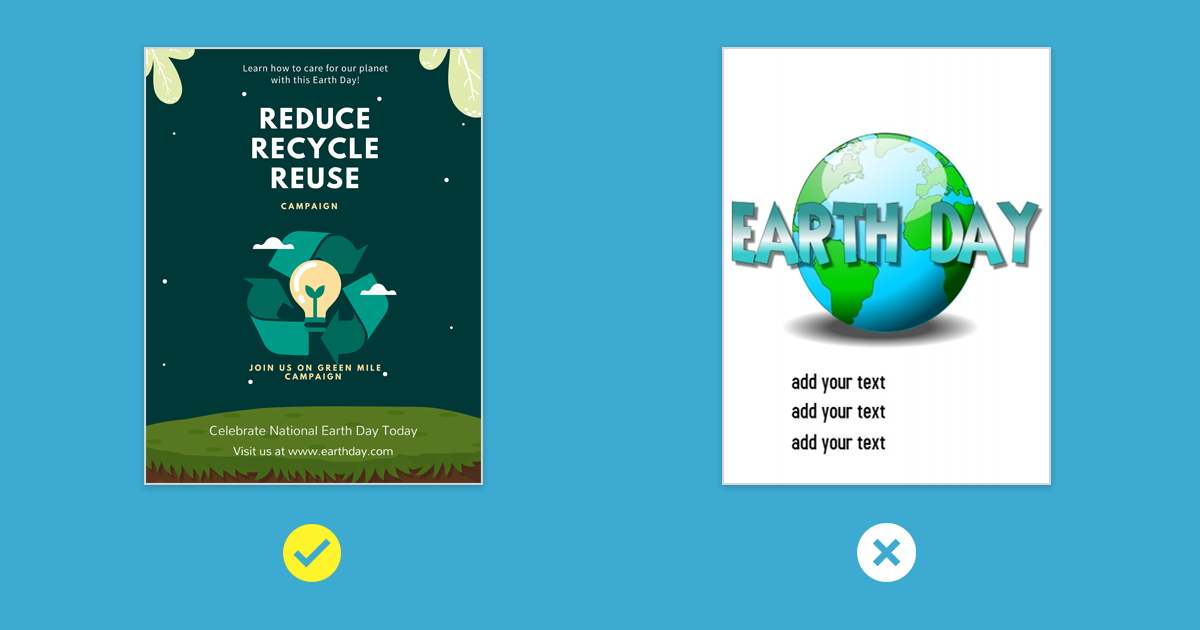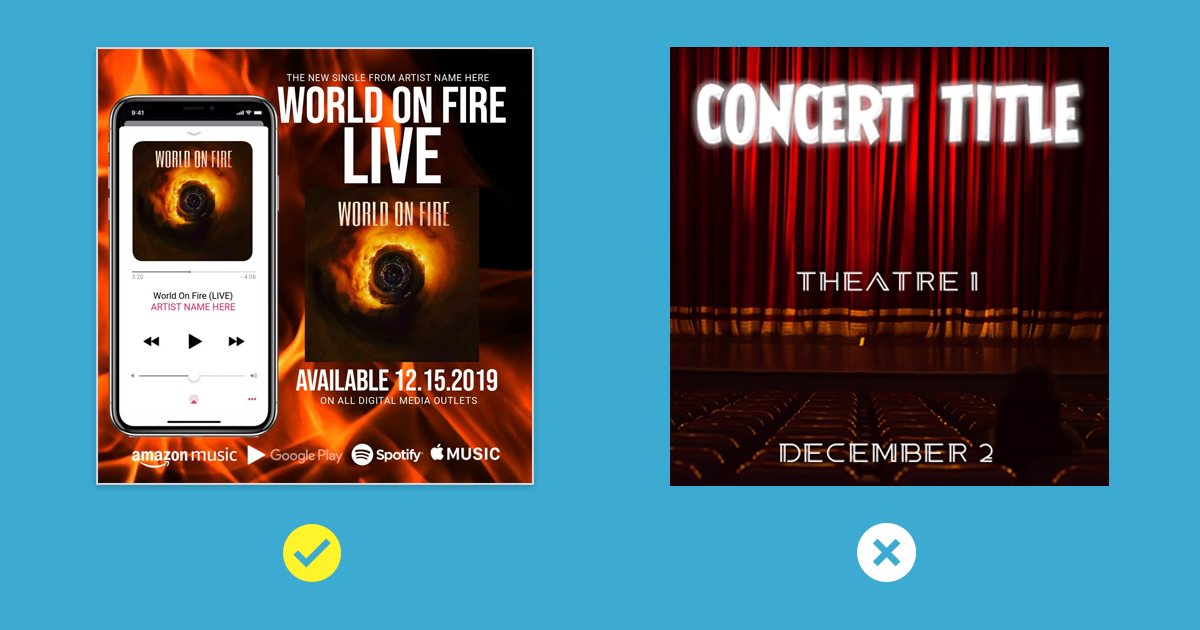 Not sure how to improve your template design? Check out the anatomy of a professional design subsection above.
Consequences of creating low effort designs and how to avoid them
The site runs automated checks to ensure all designs meet our quality standards that are detailed above. If designs are found lacking, this leads to a number of repercussions, including:
Templates being flagged, temporarily unpublished, and sent to the 'Rejected Templates' section in your My Stuff. Rejected templates can be improved then republished.
Variations not being shown as individual templates in the gallery. They will be displayed in the preview dialogs for other, similar templates only.
A reduction in sales, as customers are likely to pick unique designs over copied templates.
Templates that are similar to others in the gallery, which means customers may pick other templates over yours.
Copying templates from other designers and publishing these as your own may result in your templates getting reported and unpublished.
However, you can avoid these severe repercussions that hurt your sales. In order to avoid problems like your templates ending up in the 'Rejected Templates' section in your My Stuff, improve your designs by creating unique customizable templates with graphics, colors, layout designs that are unique to that template.
By creating each of your templates uniquely, you will increase your sales as well as the overall popularity of your templates.
Use irrelevant tags
As mentioned earlier, tags allow customers on PosterMyWall to find relevant templates. Without tags, the system would not know where to place the templates. Your templates need to be tagged so that they describe the template accurately, or are related to the right search terms.
Adding tags irrelevant to the template means people not looking for the template will find it, and ignore it. Imagine you're administering a school and looking for a flyer template to use for your next school promotion. If you come across a barber shop template in a category for schools, you will most likely ignore it and focus your attention on relevant content.
Every template in the gallery is scored, which is based on the number of times people interact with it, versus the number of times it gets ignored. Wrong tags means the template will be pushed lower down the category pages and searches until it becomes almost impossible to find.
We will now look at how you shouldn't be assigning categories to your templates.
Add your template to the wrong category or multiple categories
Some templates neatly fit into one category, while other templates are not a perfect fit in any category. For example, a skiing template could be added to the 'Sports' as well as 'Winter' category (it has a 'Winter sports' sub-category) since there is no category dedicated to skiing yet.
Your template should generally be under one category. There are exceptions to this rule, like a Halloween menu will be relevant to both the Halloween Flyers and Menu categories.
Pick categories that fit most closely with the template's theme. For example, a Happy Hour template will go under the Bar category rather than the Event or Party categories.
Template scoring is also based on the category it's added in. We generally recommend placing templates in a single category that is the most relevant. As the template is added in more categories, it will get more views, but it will also get views from customers not interested in that kind of content. This results in your template's score to drop, lowering its position in all categories and search pages.
So if a happy hour template is getting a lukewarm response in a party category, but a good response in the bar category page, its position will drop on both pages.
So how should you be deciding categories? That's up to you. We can however tell you what not to do.
Here are some examples of how you should not be tagging and using categories for your templates: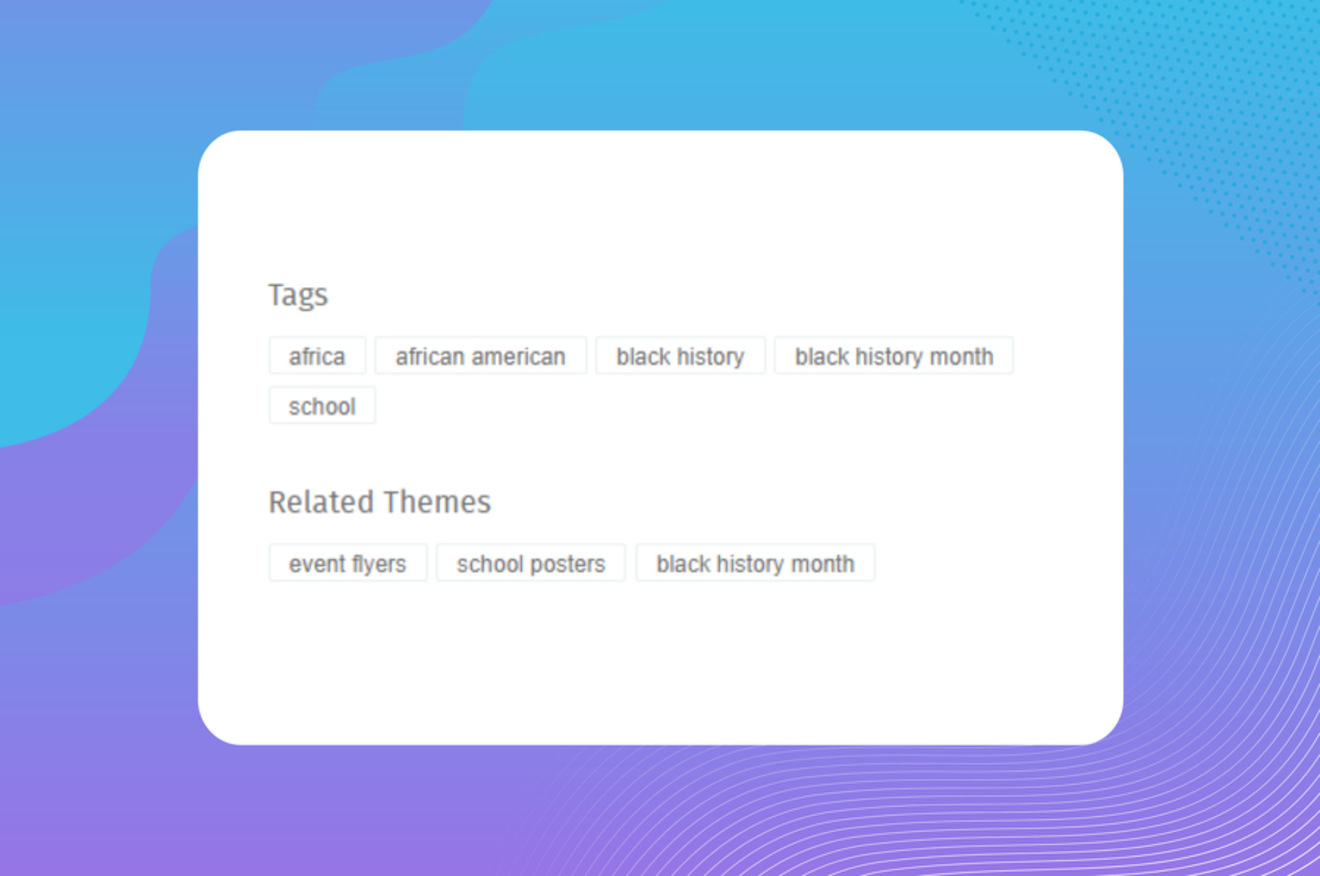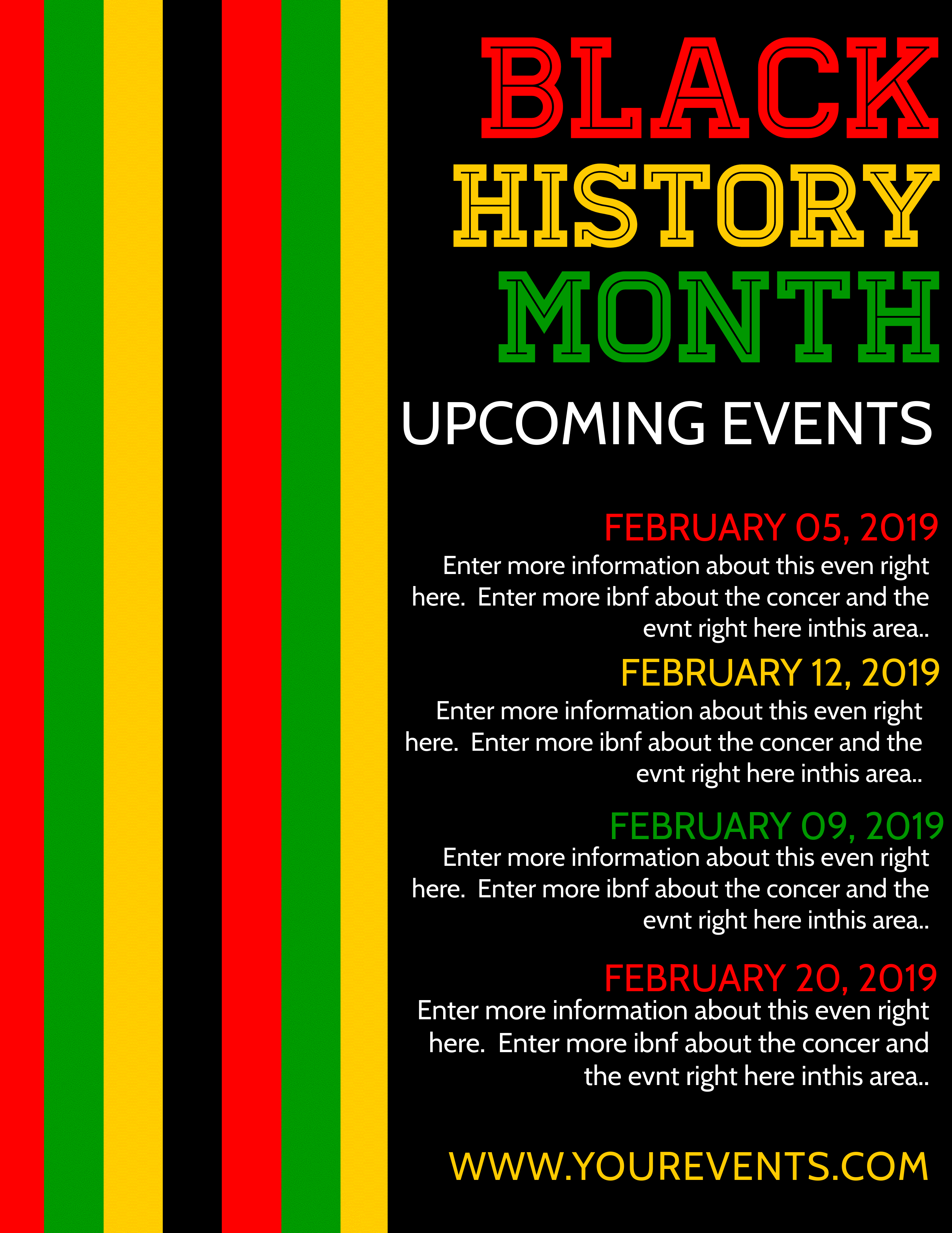 What's wrong with this template?
The keywords shown above are for a Black History month event template. This particular template is found in event flyers, school posters and black history month categories, out of which only 1 is relevant. A black history month template popping up in a school category is usually not relevant to the customer's interest.
The event flyers category is not relevant as it is a generic category and since there is a category present specifically for black history month, you have no reason to add the template to an additional category.
The template also contains 'school' as a keyword, which adds to the issue of relevance. Customers typing 'school' in the search bar will find this template in the searches, which is something they will not expect.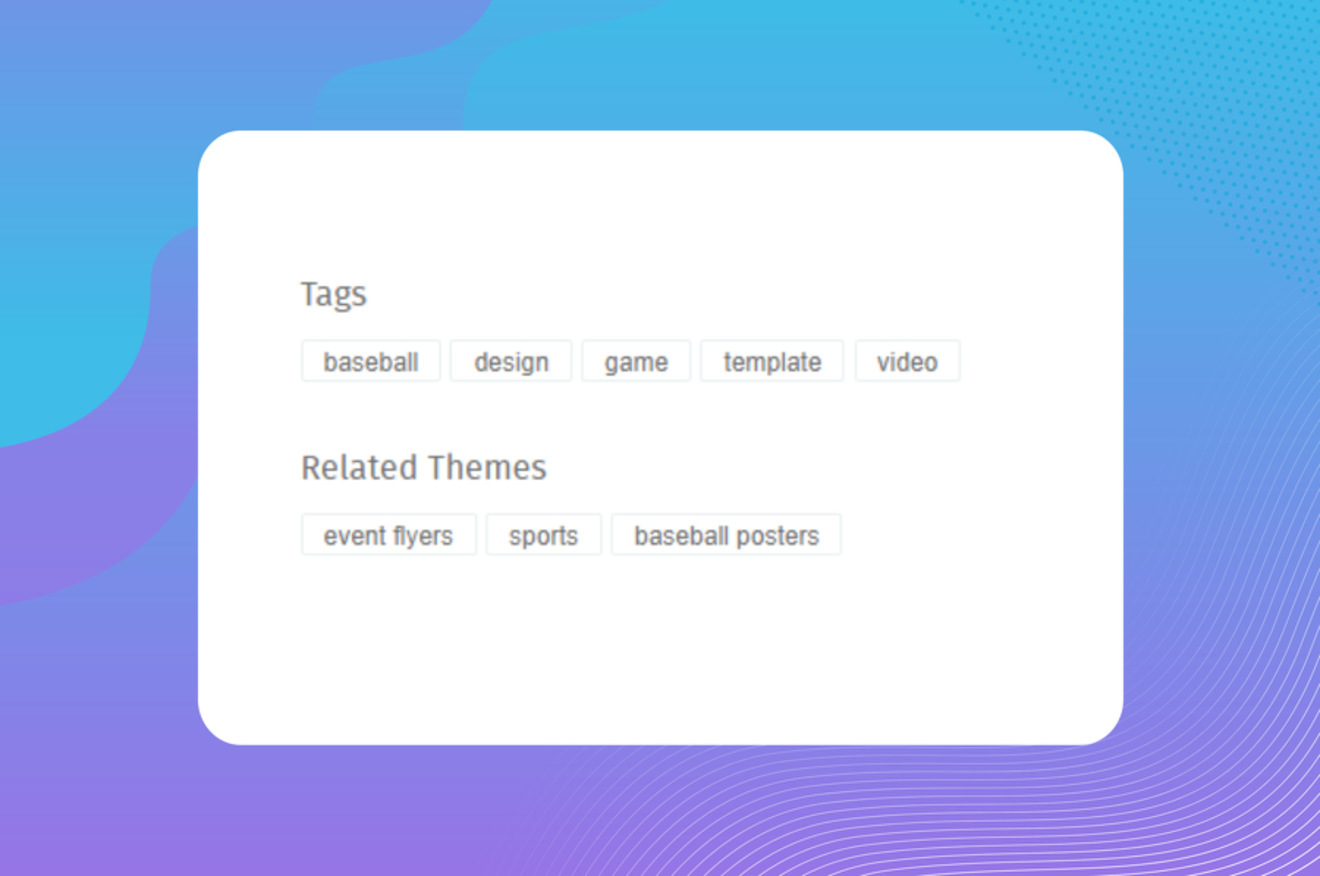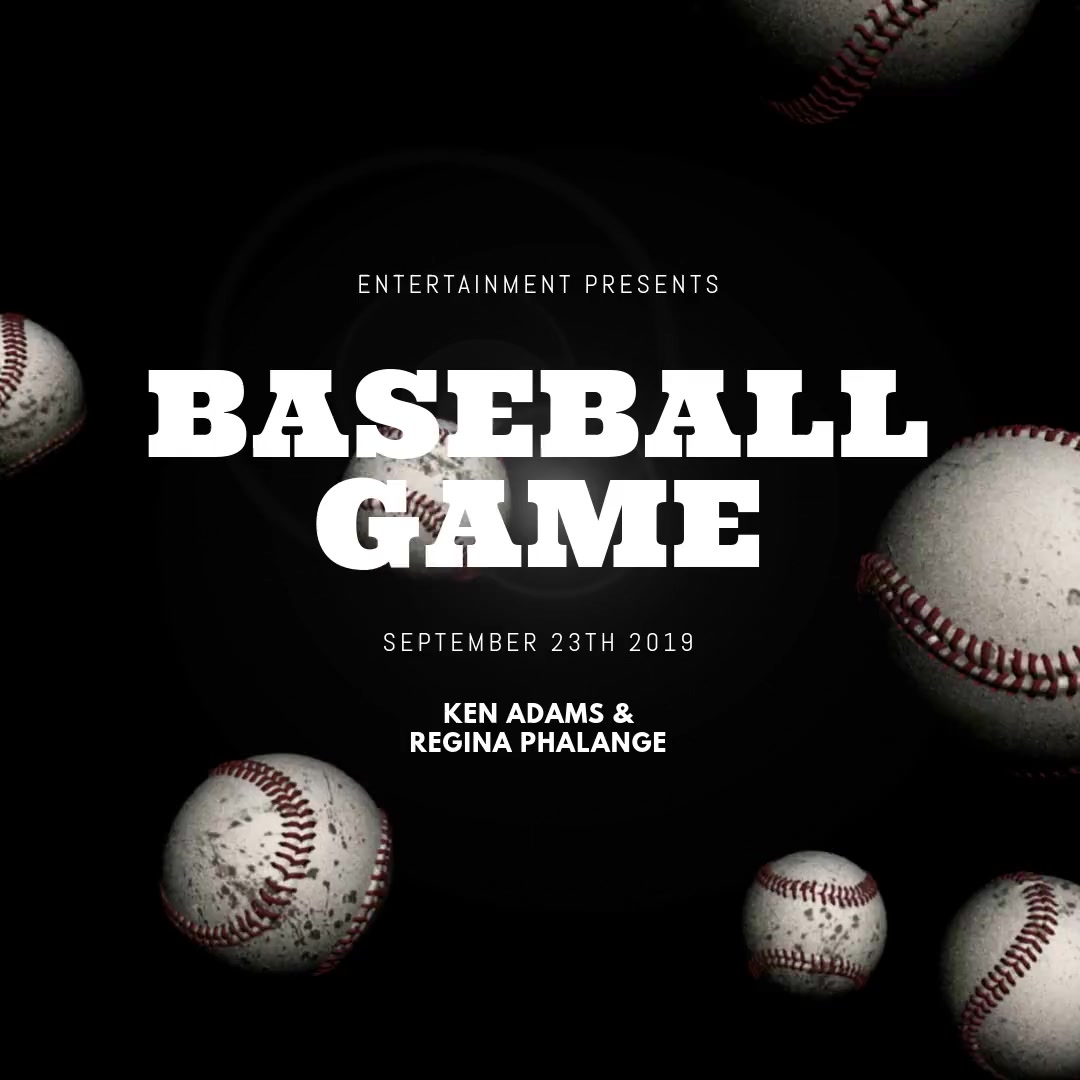 What's wrong with this template?
The keywords shown above are for a baseball video poster. Like the previous example, only 1 out of the added categories is relevant to the template itself. A question arises, isn't sports relevant to baseball? Sports is absolutely relevant to baseball, but adding a template to multiple categories, even if relevant, always comes at a risk.
More customers will come across your template this way but a smaller subset will be interested in it, because many customers interested in baseball would rather look at the baseball category than the sports category, as the latter contains templates for all kinds of sports.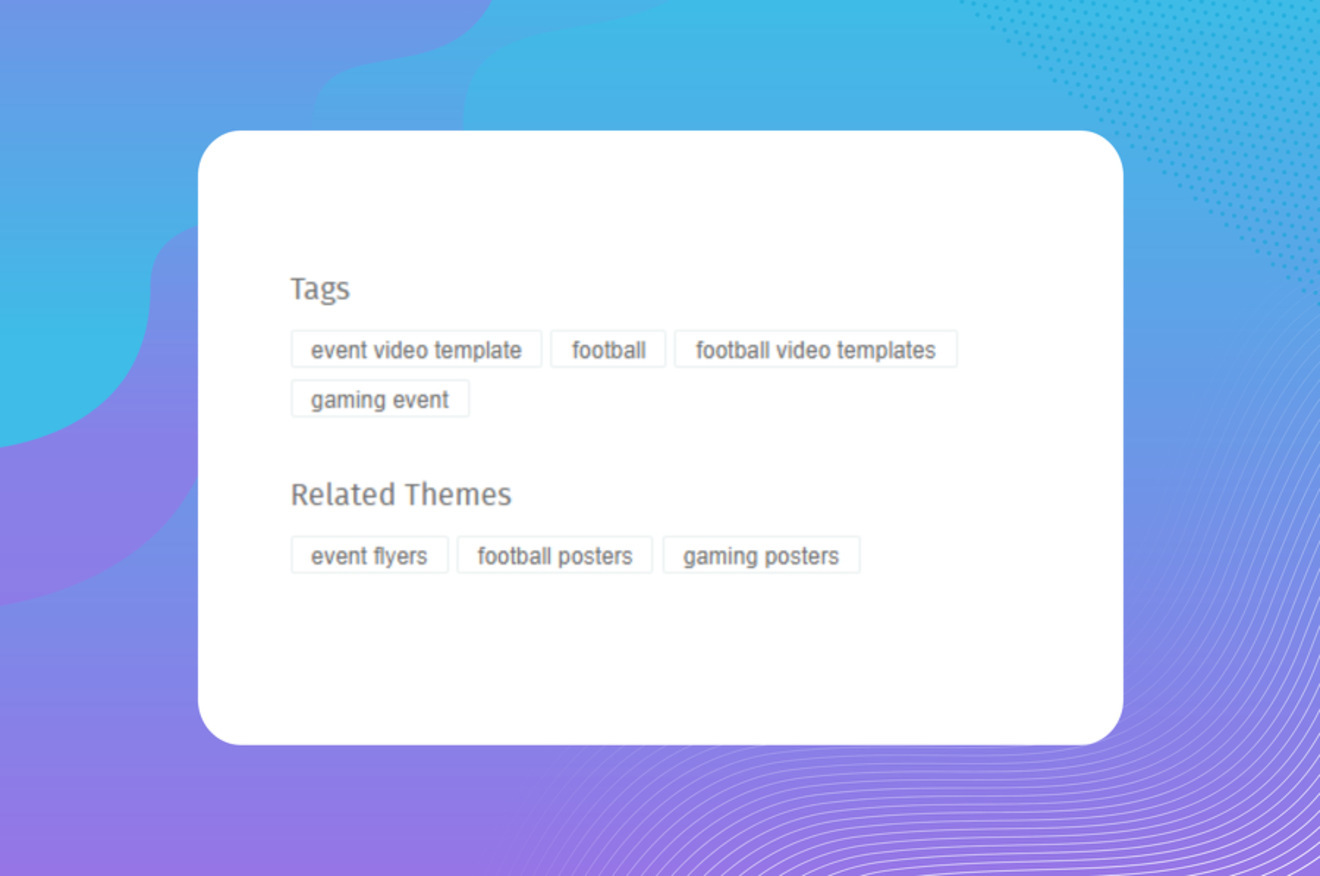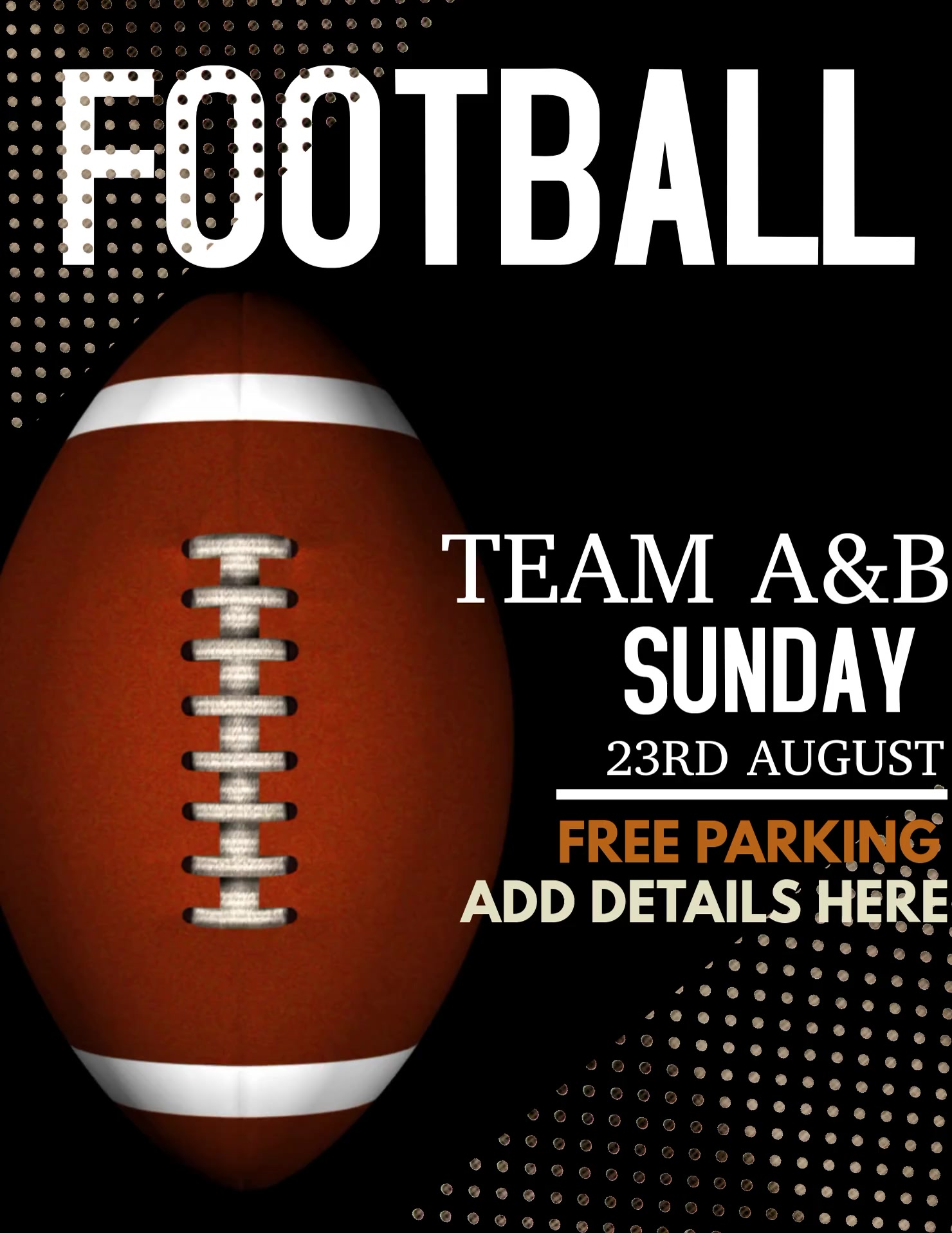 What's wrong with this template?
This football poster template is currently present in 3 categories, including the loosely related event flyer category and completely irrelevant gaming posters category. As is the case with the previous examples, a much smaller subset of relevant people will actually come across the template, resulting in the template being pushed down all categories faster as it gets little attention.
Fitting a template into a category
Some templates fit into a single category perfectly, others may fit into up to 2 categories. Looking at the text content, design elements and layout of the template can help you decide what category it belongs to. A good idea is to look at other similar templates and see the categories they are added to.
Here are some templates to get you a better idea of how categorization works.
Relevant category: Gaming posters

Relevant category: Menus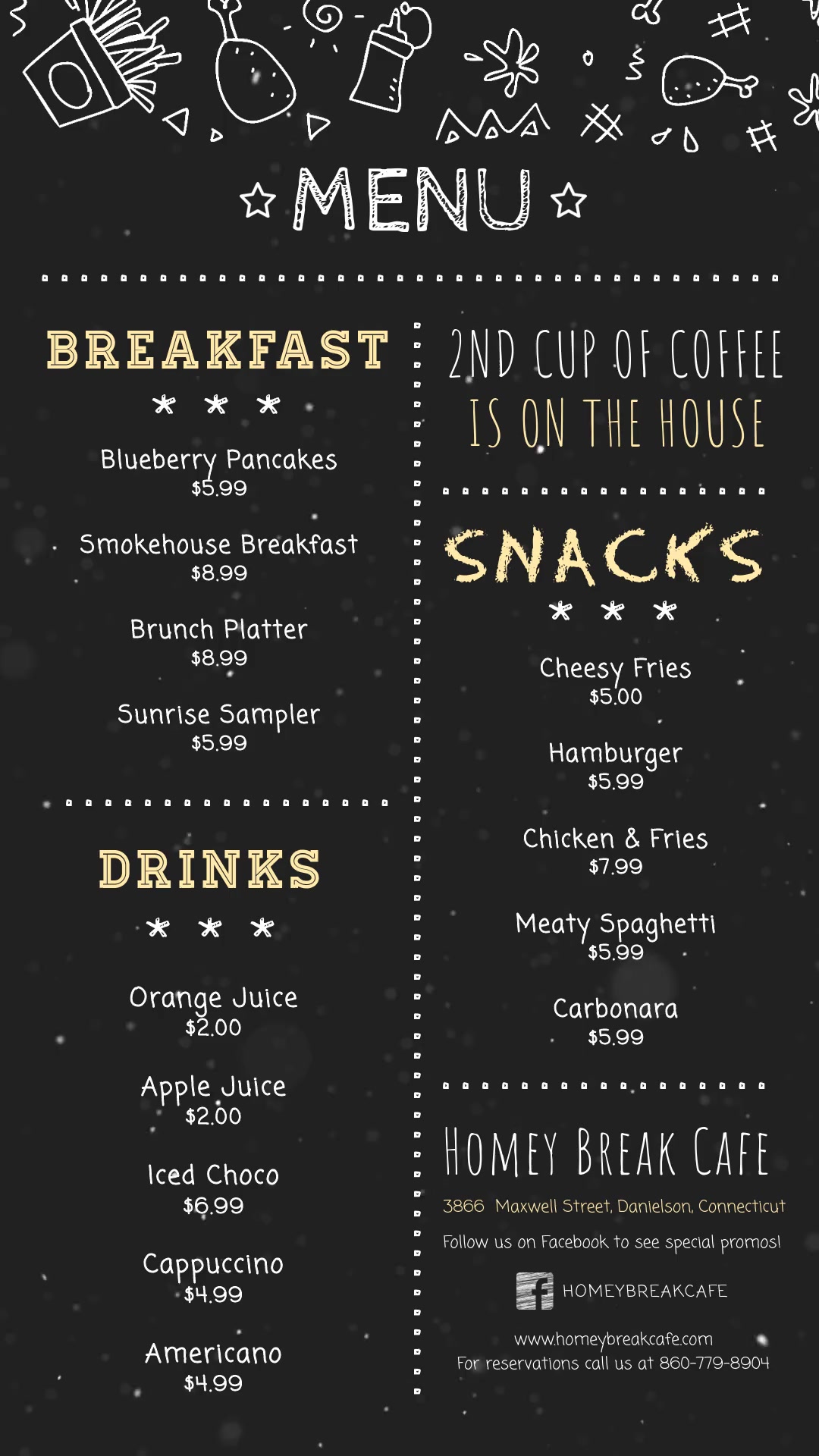 Relevant category: Coronavirus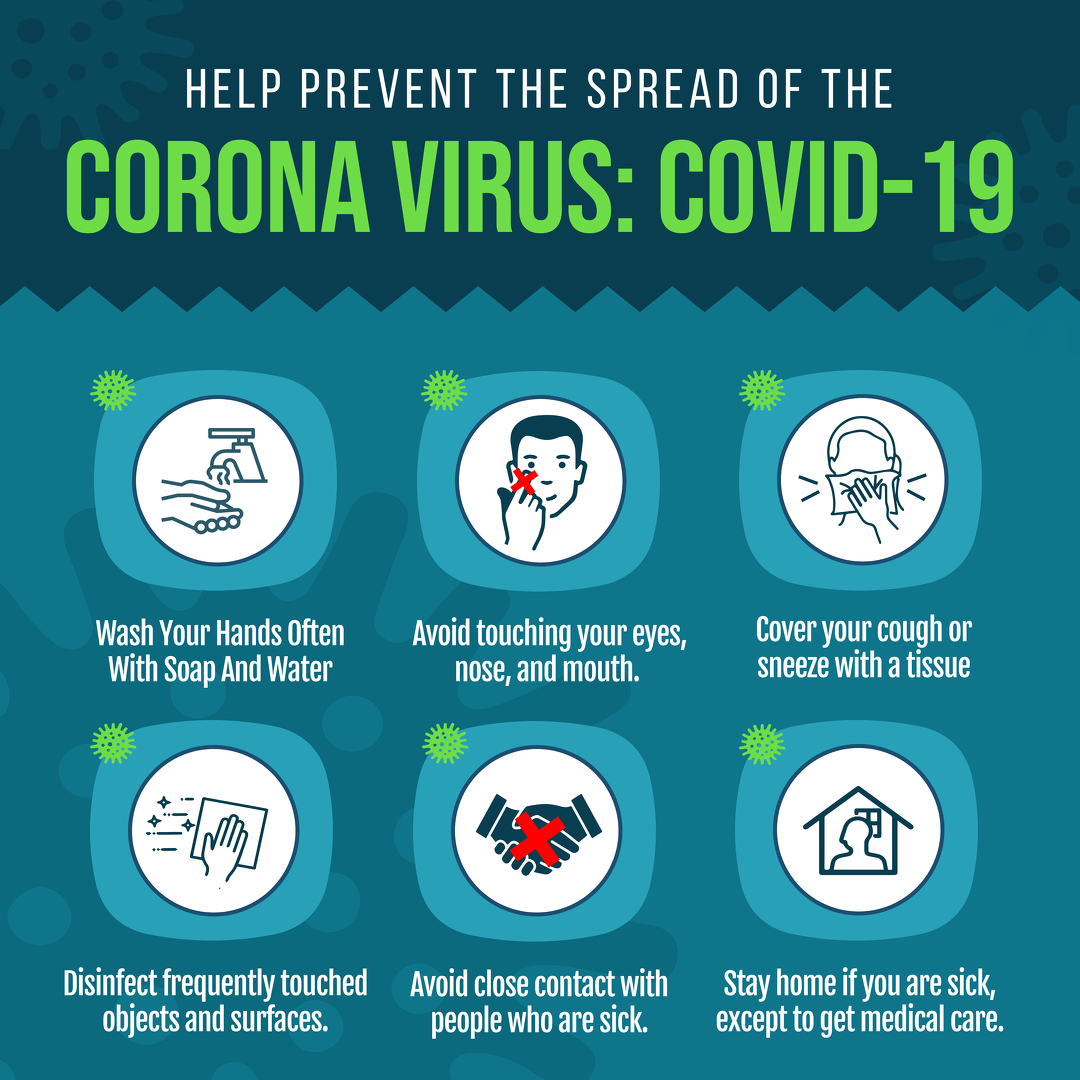 Relevant category: Halloween flyers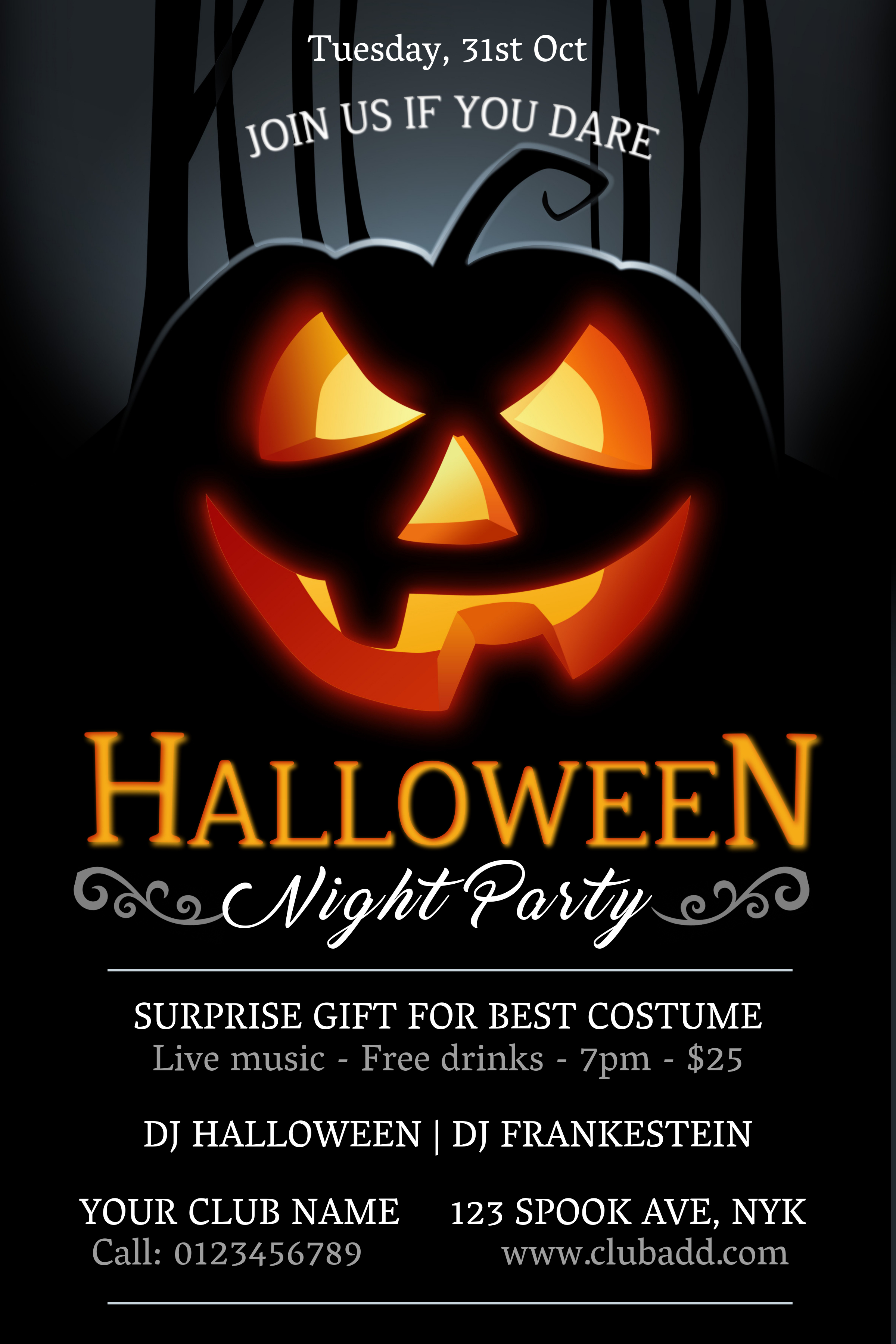 Relevant categories: Christmas, Menus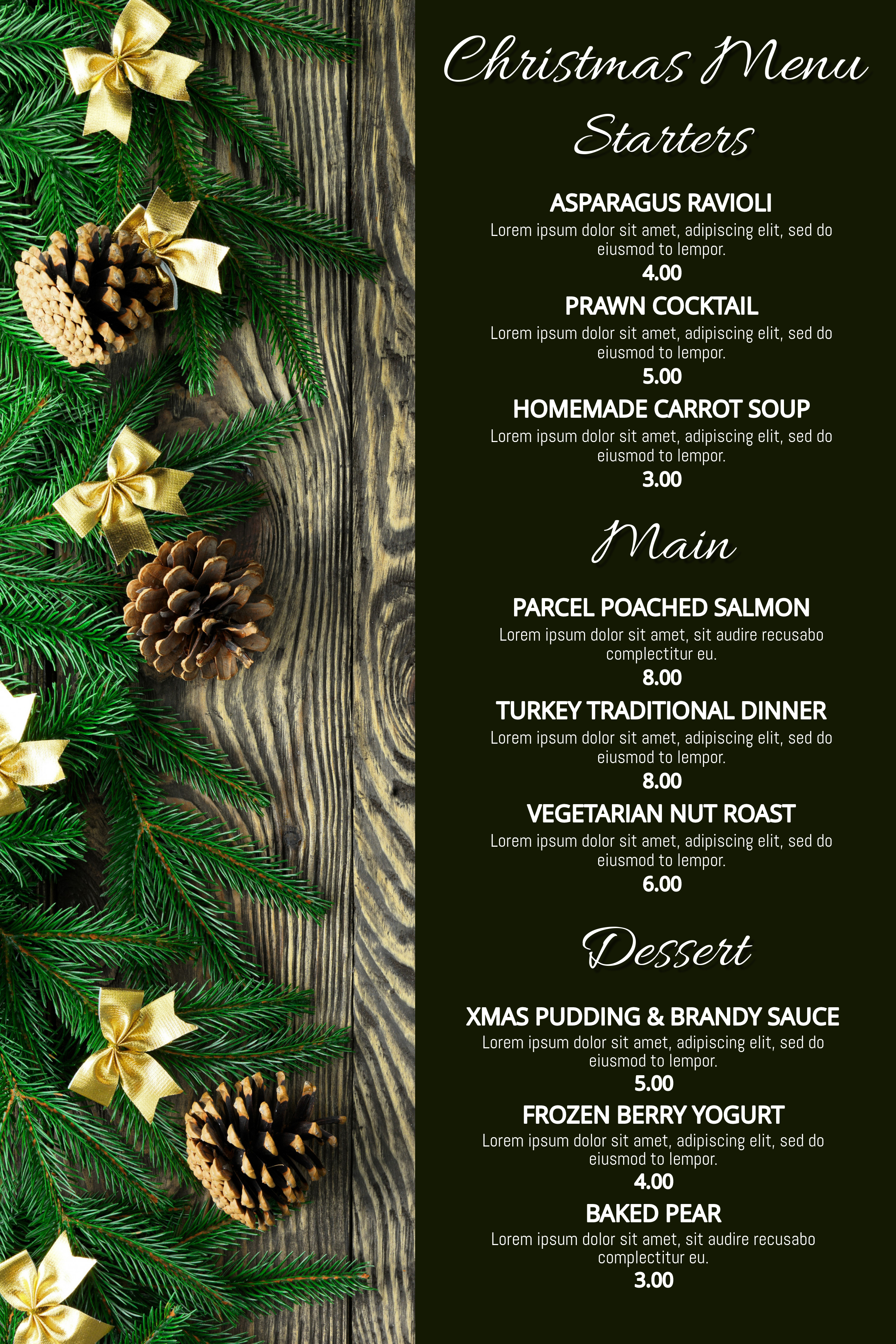 Explicit content
You are responsible for creating templates that stay within the common bounds of decency. Any content found to be unlawful, harmful, threatening, abusive, vulgar, harassing, defamatory, obscene, pornographic, profane, indecent, inflammatory, libelous, tortuous, hateful, racially, ethnically, socially, politically, legally, morally, religiously objectionable or otherwise objectionable, or invasive of another's rights including but not limited to rights of celebrity, privacy and intellectual property will be deleted and the designer and promoter of such content on PosterMyWall will be removed promptly.
Content with no clear purpose
As mentioned earlier, there's more to graphic design than simply designing something pretty. Graphic design involves solving a problem visually, and your templates are one way this is done.
It is necessary then that your templates should cater to people with real problems, whether it's designing a book cover, a flyer for their retail store promotions, or a nice layout for their social media post.
Sometimes you can end up with a template that offers no purpose to anyone. This can relate to the kind of layout you choose to use coupled with the text items, making the template confusing to interpret. This can also be a result of a simplistic design, with little effort put into it.
Take a look at the following designs. What purpose can they serve? The subject matter on the templates are unclear, the text content, if any, is vague and they can pass off simply as an art project rather than graphic design.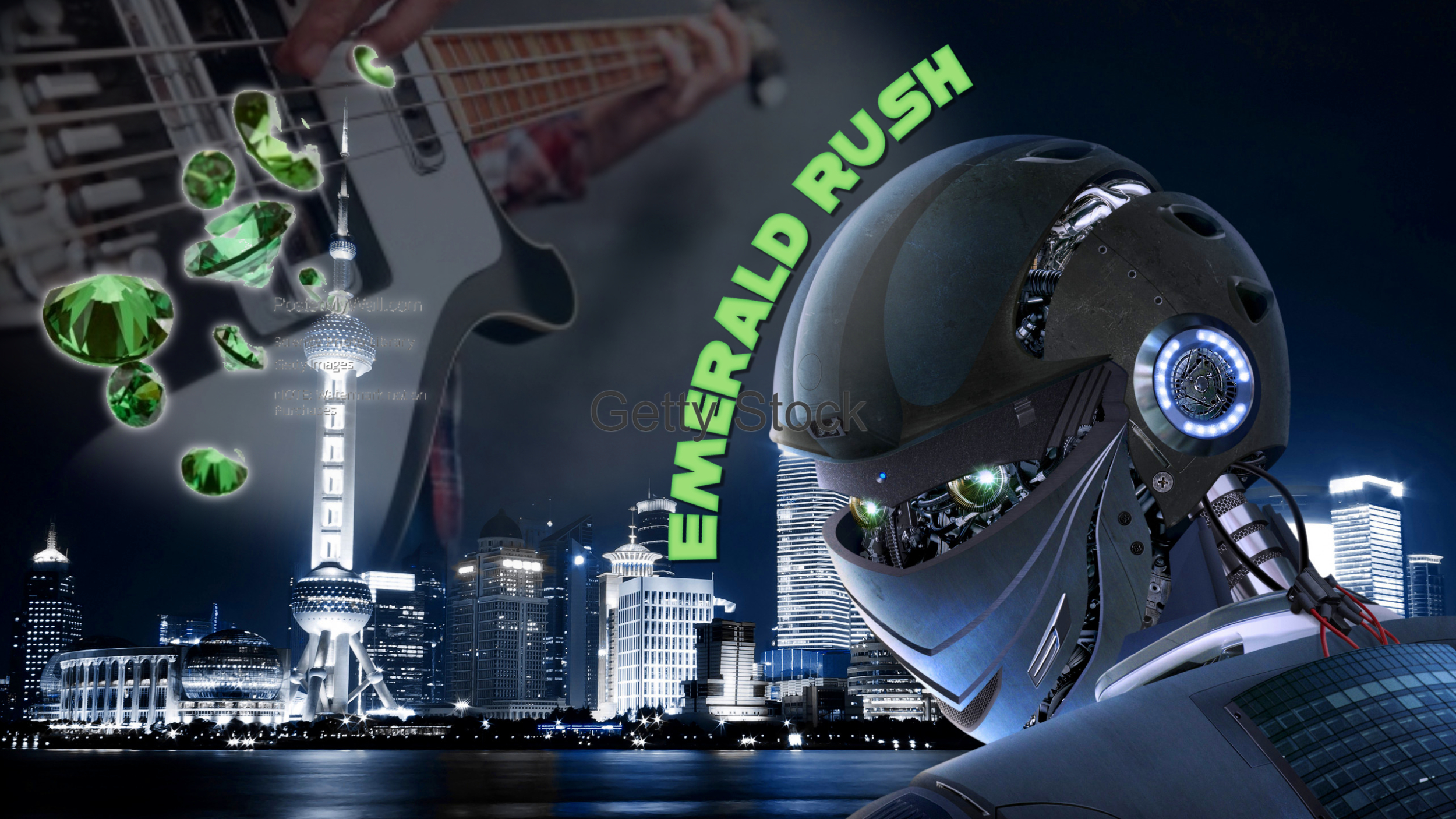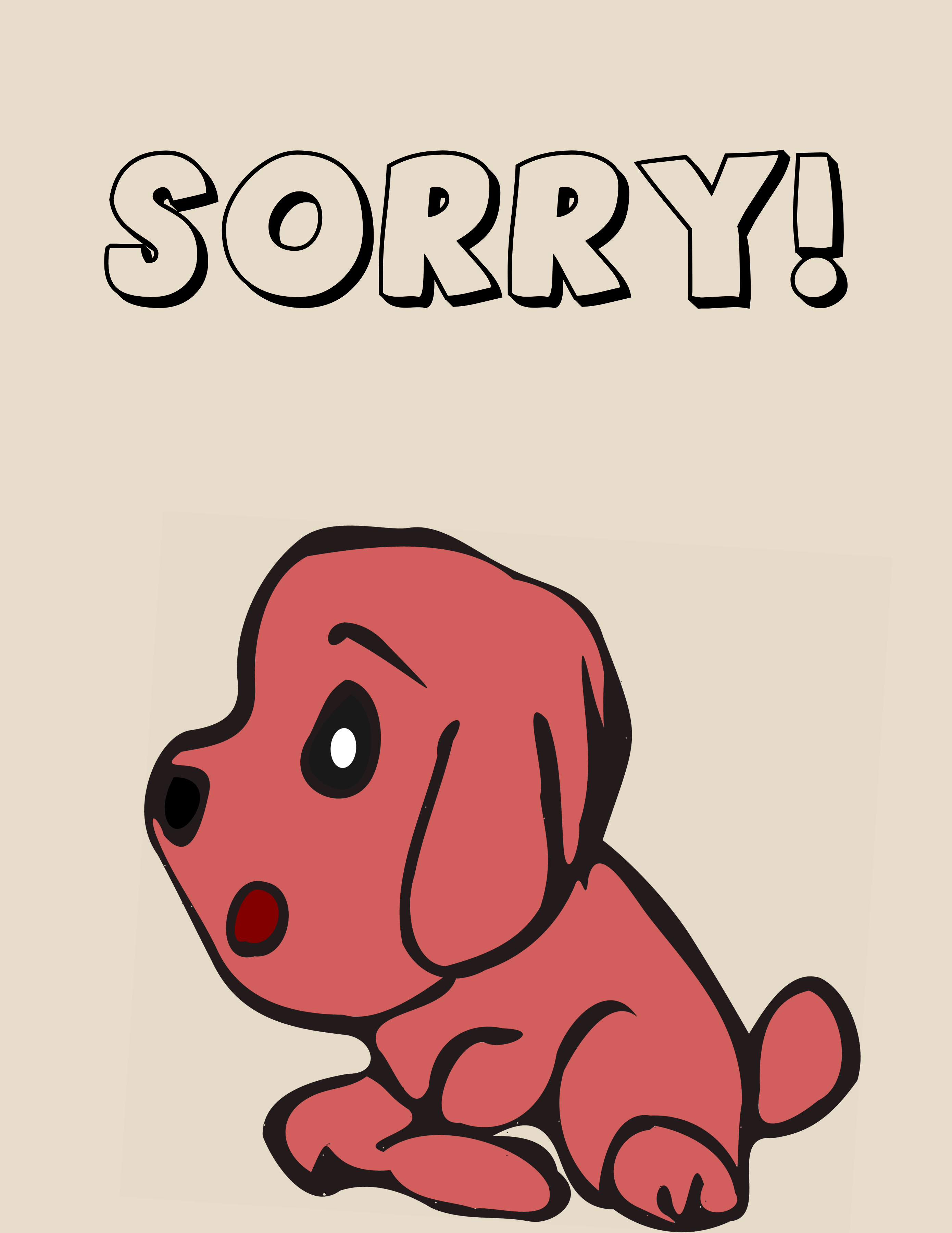 A marketer, an entrepreneur, an author or anyone looking to spend money on your templates wants a template that does most of the designing work for him, while guaranteeing quality.
This was a detailed guide to designing templates on PosterMyWall. If you have any questions, you may reach out to us via our feedback form.