You can remove your embedded content on various web pages directly via the publishing options for your saved design.
To unpublish your design, click the 'Publish' button on the top menu of the editor OR click the downward facing arrow on your design in your My Stuff, and in the dropdown menu, select 'publish design'.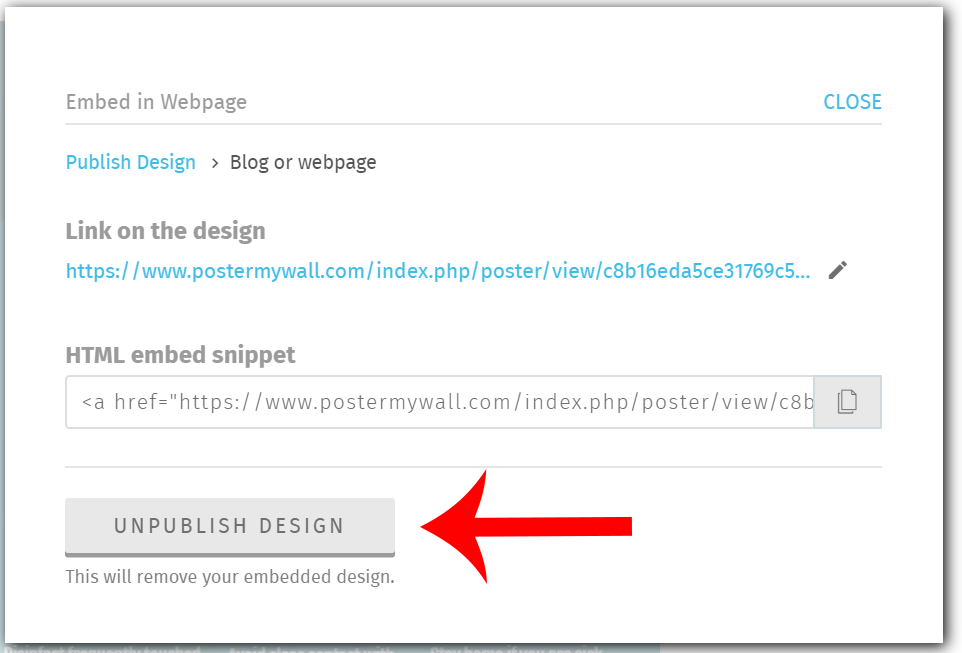 In the publishing menu click 'Unpublish design'. This will remove the embedded design from your web pages. This does not effect the design if it was uploaded from your device to the web page.
When would I want to unpublish my design?
If you've embedded a particular design on multiple web pages, and you want to remove or change it for any reason, unpublishing it via PosterMyWall is easier and saves time.
If you want to update the design contents, unpublish the design, update it via free corrections in your Order History and then embed the design again.