Slideshows allow you to convert a piece of plain text into a text presentation.

To create a slideshow, select a plain text item (this does not work on fancy text) OR click 'Text' from the left menu, and select 'Add slideshow' from the expanded options.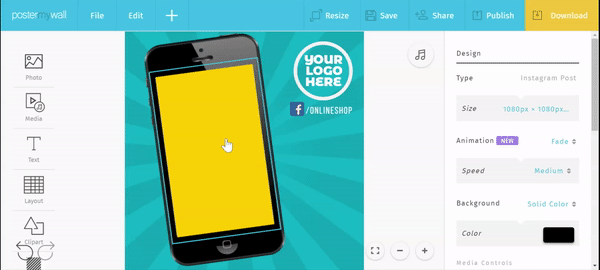 On the right column of the editor page, add your text content under 'Slides'. Use the small square box besides the slideshow text box to set the time duration for each slide, in seconds. It is set to 3 seconds by default.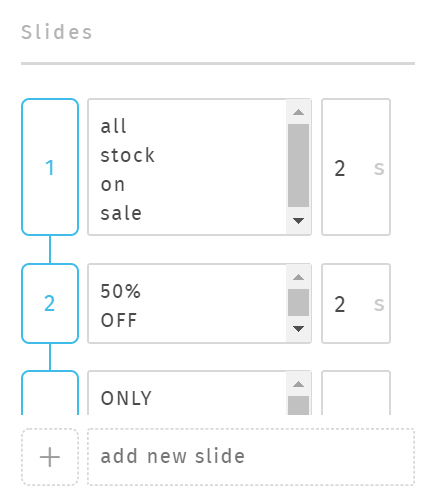 Add more slides by pressing the plus icon. Use the media controls to play or stop your slide.
Slideshow text content can be customized like plain text. You can change the slideshow's text:
Font
Color
Size
Line height and spacing
Alignment
Additional effects like shadows
Text effects can vary greatly between slides within a slideshow, allowing you to expressive your creativity to the fullest.
To standardize formatting on your slides, just click the slide that uses the font, color and formatting that you'd like to apply to your other slides within that slideshow. In the media control options, click 'Apply to all slides' found right besides the stop button.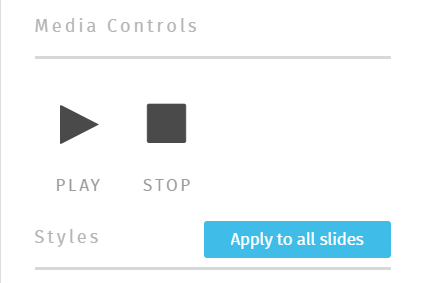 Slideshow is free to use, and it can be used on all kinds of designs. If your design is an image, adding a slideshow will convert it to a video. A slideshow can be downloaded as an mp4 or .gif file.
Here's our completed slideshow.