To download an image version of your video, you'll need to purchase the video download first. Once your order is ready for download:
Head over to your Order History.
Click the download link to open the download page.
Select the 'Image' download (shown below).
Click the blue 'download JPG' button.
Find the image download in your device's default download folder.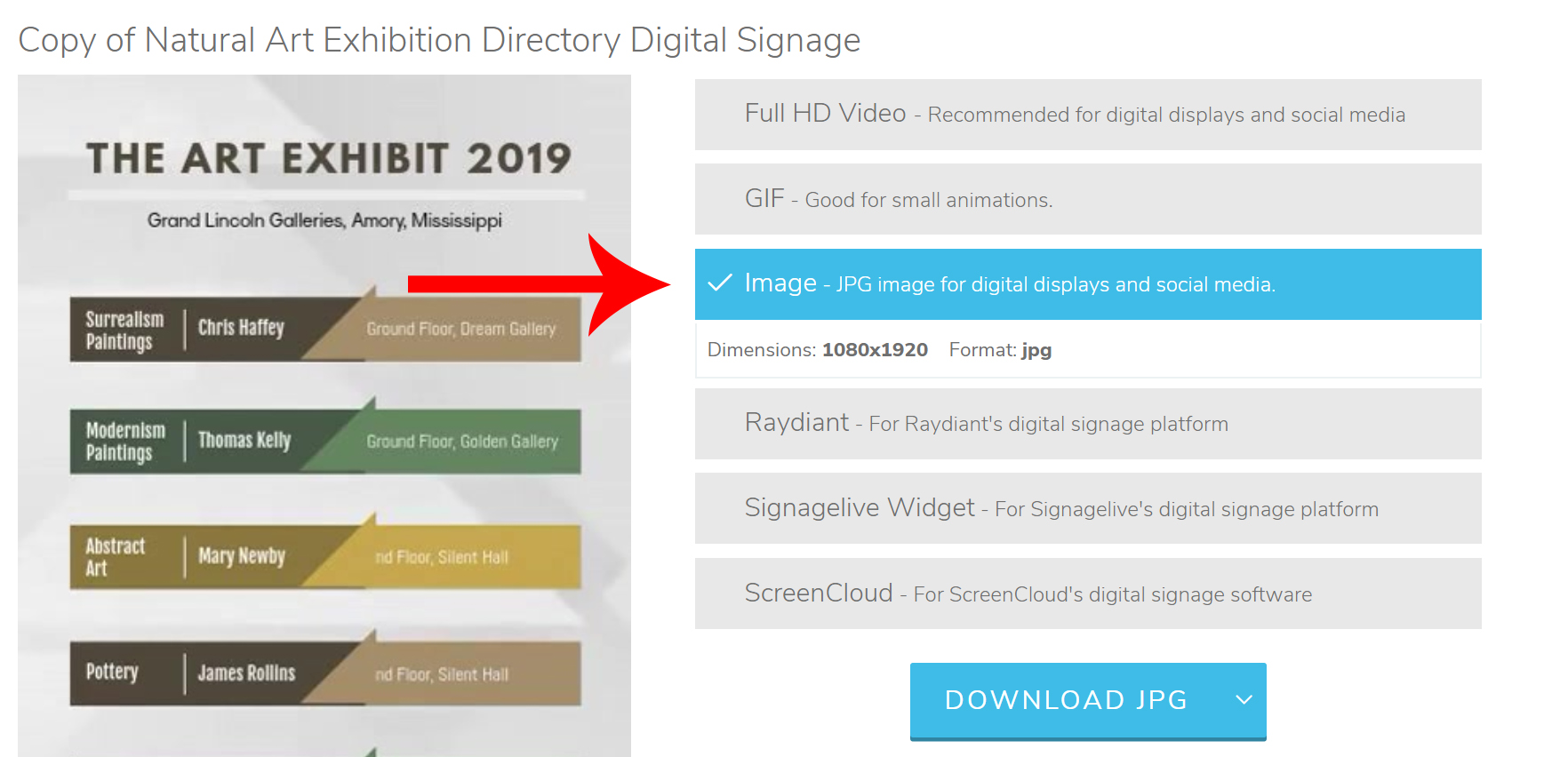 Note: The image version of your video download will always show the first frame of your video. To alter the image, trim the video so that it starts from the frame you want as an image download.