Here's a quick, 1 minute video to acquaint you with the Crop tool.
Crop photos to remove an extra piece of background and create focus on your subject.
To crop a photo, select a photo to crop, and on the right side bar, click the 'Crop' button in the 'Edit Image' options.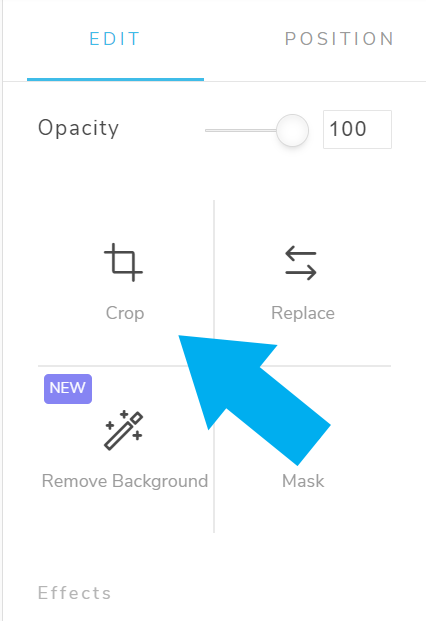 You will then be taken to the Cropping interface where your photo can be cropped into different sizes, without changing the aspect ratio of the photo. You can also crop your photo on your own terms, using the 'Free' option. This may alter your image's aspect ratio. The available cropping options are as follows:
Square - Resize the photo to square size. You can drag around and change the size of the square via the blue squares found along the cropping area. Keep the square in area you'd like to keep.
4:3 - Similar to Square, your photo is resized to 4:3 ratio. Drag and change the size of the crop area to select which area you'd like to keep.
Original - As the name suggests, Original keeps your photo's original size and orientation when cropping. Reduce the crop area until it includes only the parts of the photo you'd like to keep.
Free - If you want no restrictions while cropping your photo, use this option. You can exactly change the size and area of the crop area according to your requirement.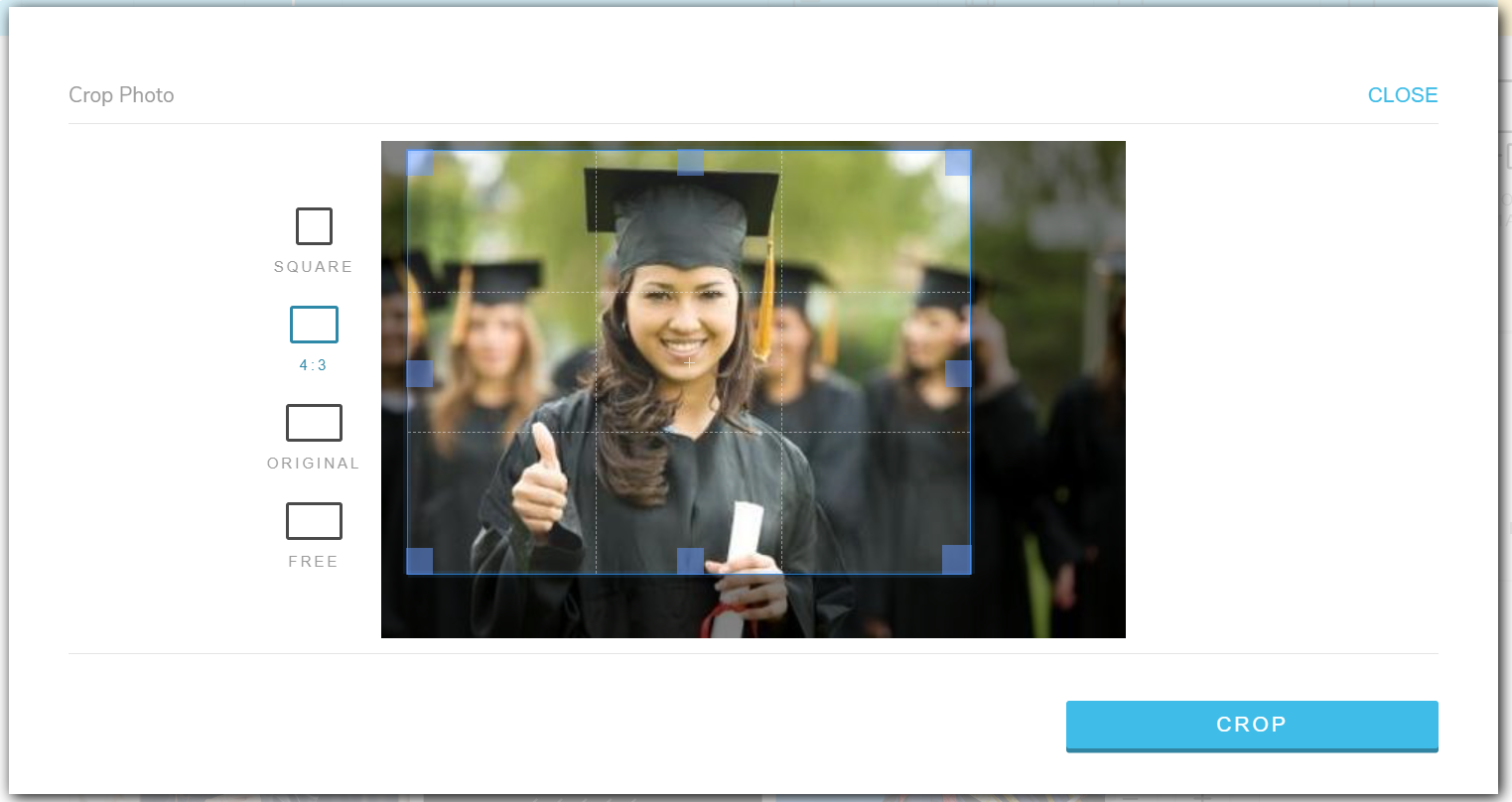 Once you're done cropping, click the blue 'Crop' button to save changes.