You can add a link to specific items on your design.
To add a link:
Select the text box or image you'd like to link in the editor.
Then on the right selection menu, add your link under the 'Interactivity' tab.
Click either of the displayed links below your link to download your design as a PDF, publish on a webpage or an embedded link.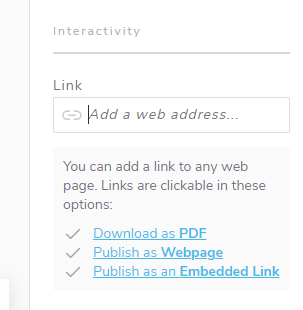 If you choose the Publish as an Embedded Link option, you can copy an HTML snippet of the design that you can then paste into your website's HTML code. Additionally, you have the option of adding a link on your embedded design. Clicking the embedded design will take your viewers to this link. Note that custom links in your design will not be functional when this link is applied.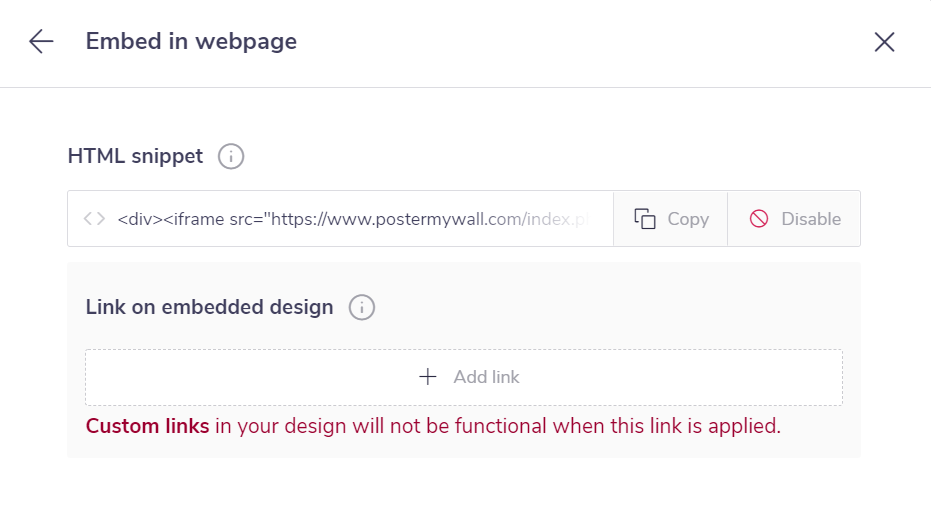 Note: Designs downloaded in jpg, png formats or as a video do not contain the clickable links. PDF files with clickable links cannot be uploaded on any social media network. To get the design as a PDF, you will have to buy the download.