You can add a QR code to your design, allowing others to scan and go to a website of your choice.
To add a QR code, click Elements on the left menu in the PosterMyWall editor. Select Add QR Code.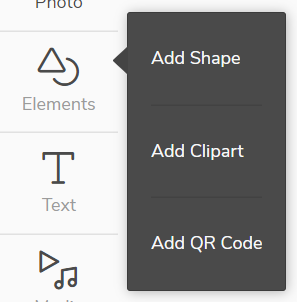 A QR code will be placed on your design. Select and drag the QR Code to move it around. Use the selection boxes around the QR code to change its size.
Editing your QR code
Once you've added your QR code, you want to edit it according to your specifications.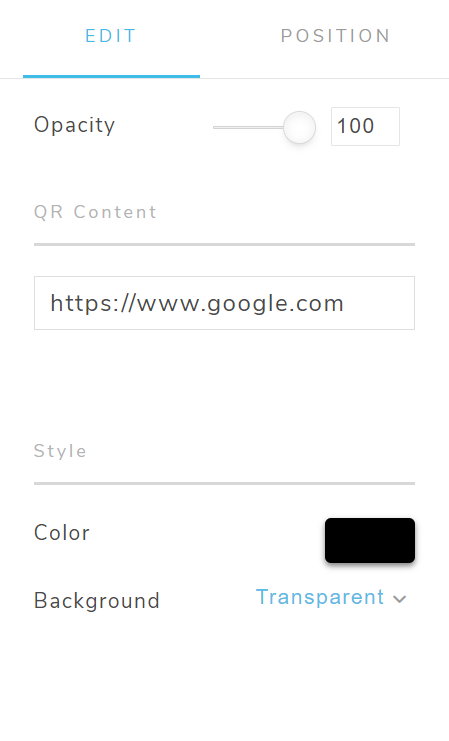 Add your QR code link in the textbox under QR Content.
Under Style, change your QR code's color and/or add a background. We recommend using these options to keep your QR code clear and visible in your design.
Use the Position tab to further alter placement by:

Moving the QR code in front or behind other design elements.
Align the placement with respect to your design canvas.
Flip the code to a side.
Lock it in place.