If you do not find design dimensions appropriate for your project, you can add your own custom dimensions and save them in your account for later use.
To create a design with custom dimensions, head over to the gallery page. Click the large 'Create from scratch' button.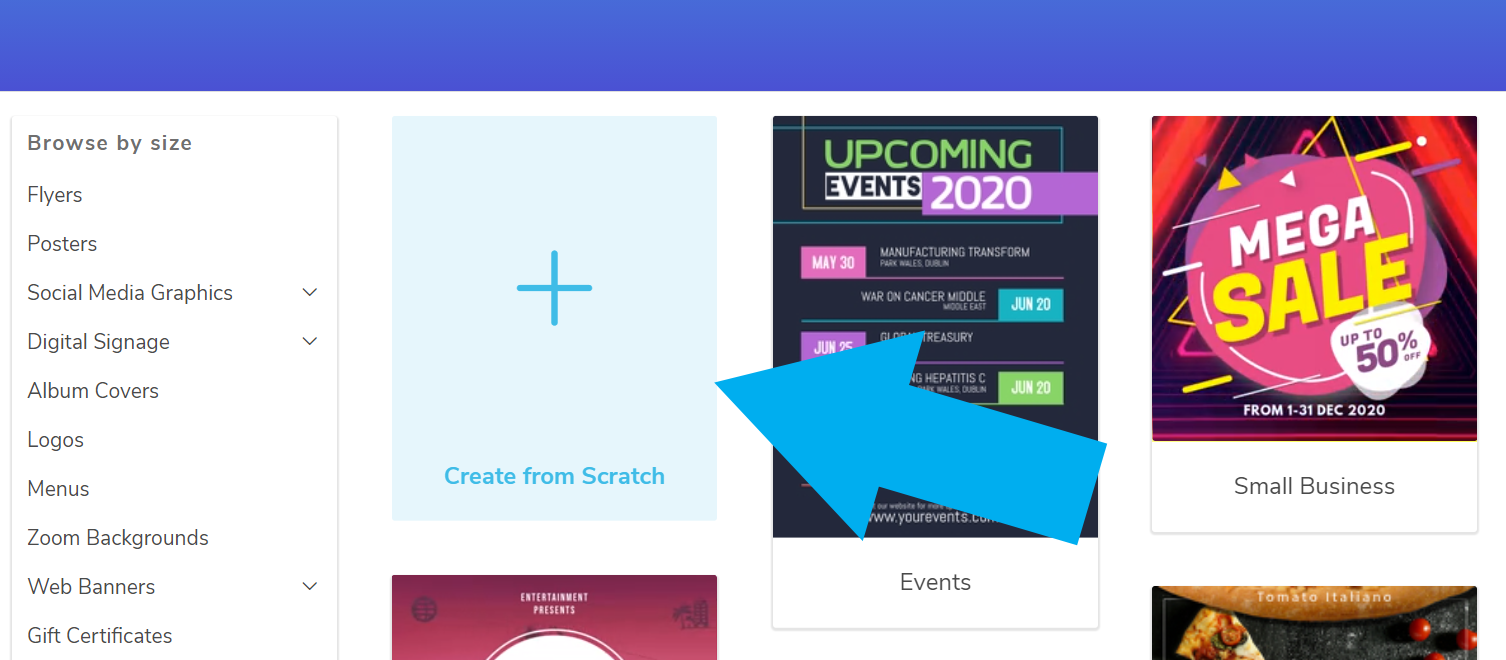 On the 'Start from scratch' page, click the 'Custom Dimensions' button. You will be taken to the bottom of the page. Enter your custom dimensions in pixels, inches, millimeters or centimeters. Toggle the 'Save size for reuse' button to save the size for later use. You'll be asked to enter a name for your new custom dimensions. Click 'Create' to confirm.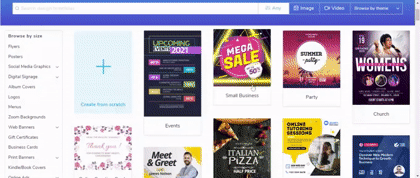 You will then be taking to the editor page where you can proceed with designing.
Saved custom sizes are available for use in the Resize dialog in the PosterMyWall editor.