To change vertical alignment for your text:
Open your design in the editor.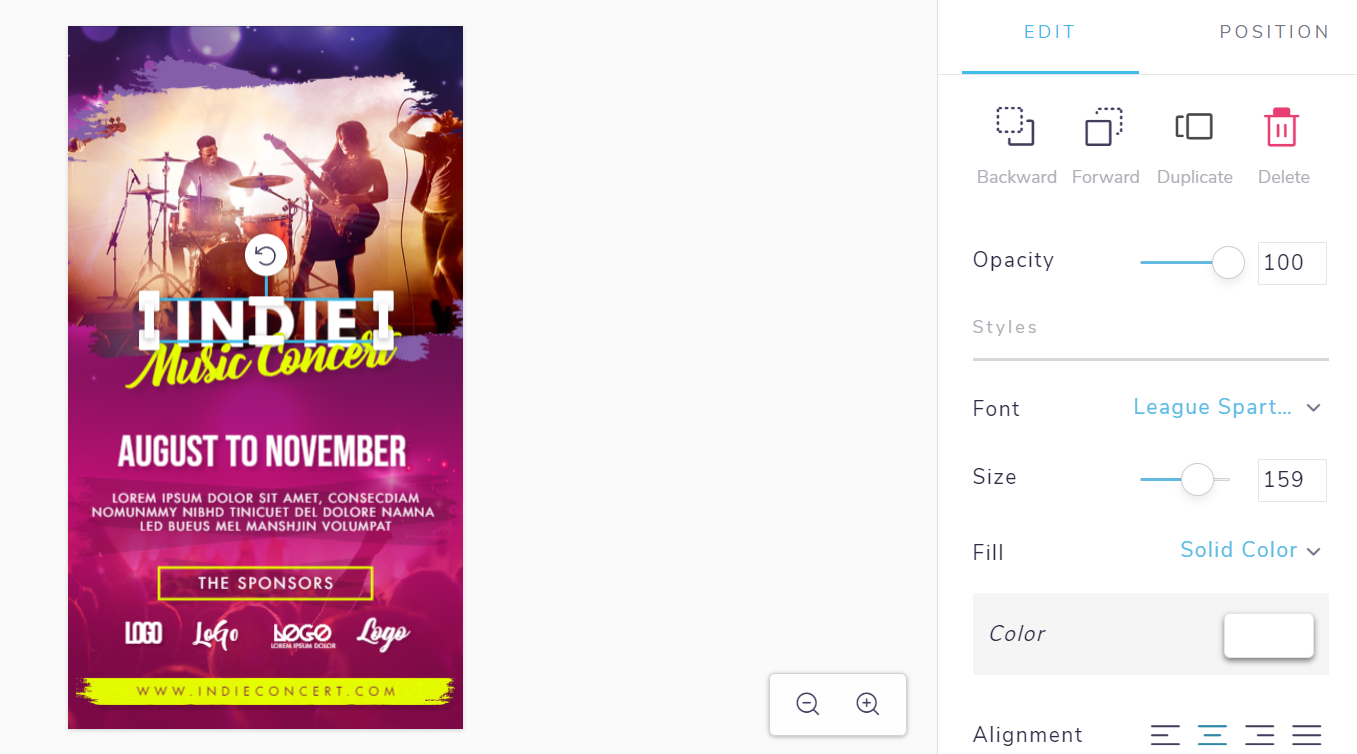 Click on the text you want to edit. You should see options to align vertically, add a gradient background, and add a shadow. Make your customizations.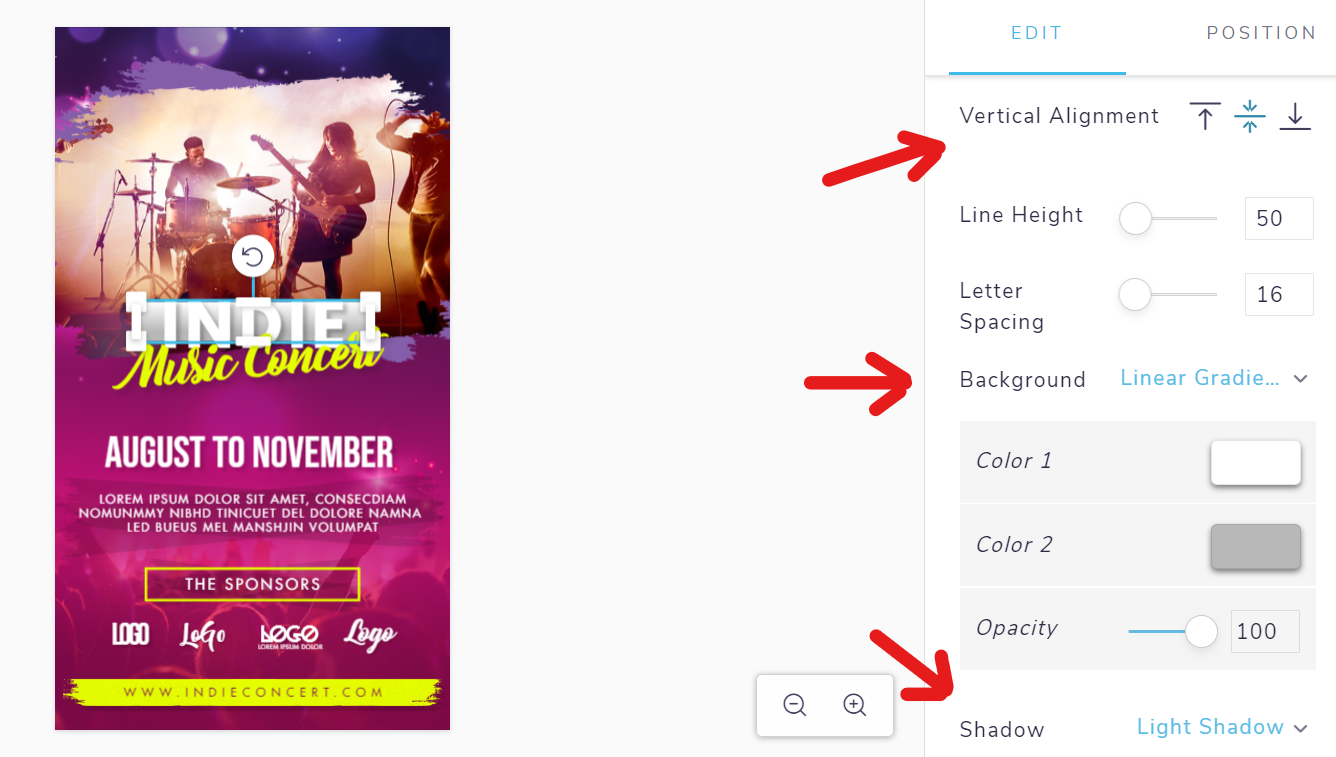 Click on the "Download" button on the top right corner to download and publish your content.