You can add a colored background to text items to increase contrast or better display the text. The background size can be adjusted by changing the text box size.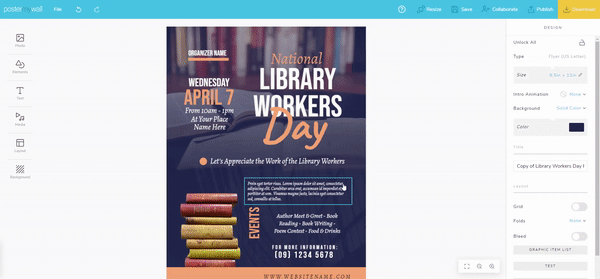 To add a background to your text box in the PosterMyWall editor:
Select any plain text box on your design.
In the right contextual menu, click 'none' beside Background and change it to color.
Select the color box to change the color, and move the opacity slider to adjust the box opacity.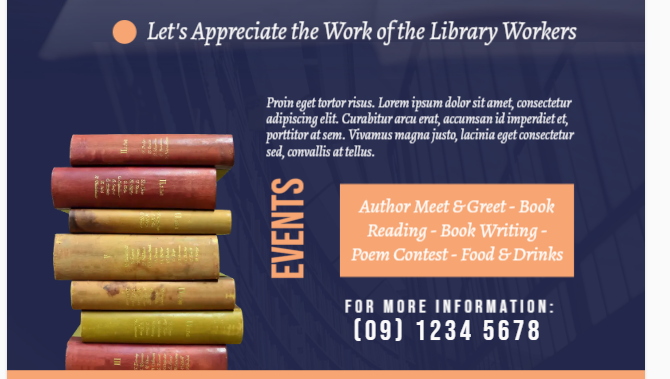 Add text outline
Alternately, you can also add an outline around your text with the text outline tool. Just click the 'Outline' toggle right below the 'Fill' option to turn on the text outline for your selected text.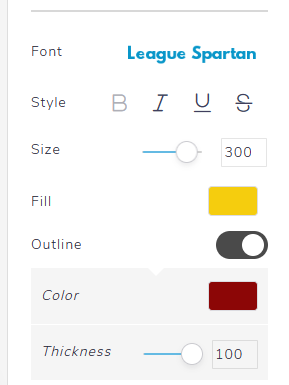 You can adjust the outline's color and thickness. You can also mix and match other effects such as text styles, background and shadows.