You can add a list or bullet points to list out various items in your designs. To add a list:
Select a text box you'd like to convert to a list.
On the right contextual menu, click the bullet points or numbered list icon besides 'List' to add a list.
Change the color of the bullet points list or numbers using the 'Color' option. To keep things consistent, you can use the color picker tool to add the color hex identical to the text content.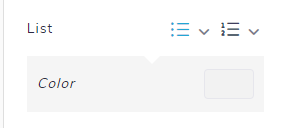 Once you've added a list, you can click enter on your keyboard to add additional list items. Similarly, you can click the backspace key to get rid of list items.
You can also toggle your list on and off by clicking the list or bullet points you've selected again.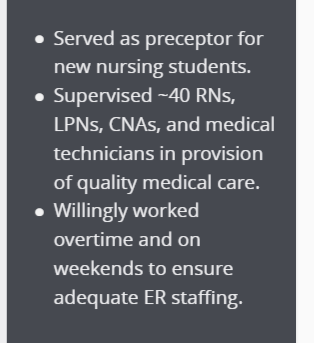 Bullet points options
At first glance, you can only see a numbered list and circular bullet points available at your disposal. However, clicking the down facing arrow besides the numbered list or bullet point reveals additional bullet point options to choose from, as shown below.