You can publish content directly from your My Stuff to your Twitter account. This allows you to create and share posts all from one place, without the need to switch tabs or browsers.
Create a Twitter social media post
Read on to learn how you can publish your Twitter post on social media via the My Stuff page.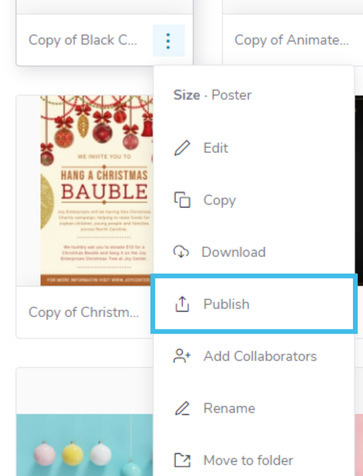 Go to your My Stuff. Click the 3 dots besides your design name find the 'Publish' option.
Get started by connecting to Twitter. If you've already added a social media network, you can click the 'Manage Accounts' link on the top right of the publishing dialog to switch from various social media accounts.
Click the dropdown under the profile selection menu and click 'Manage Accounts'.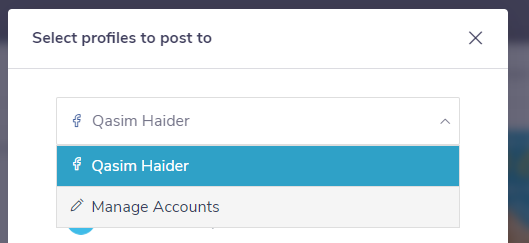 In the next page, click the 'Add Account' button and select 'Twitter' from the expanded options.
Log in to your Twitter account, or if you're already logged in, click the 'Add Twitter Account' link.

You will be taken to a new tab where you will be asked to authorize PosterMyWall to post on your behalf. Providing this authorization is crucial to allow content to be published from your PosterMyWall account to Twitter. Click 'Authorize app' to complete authorization.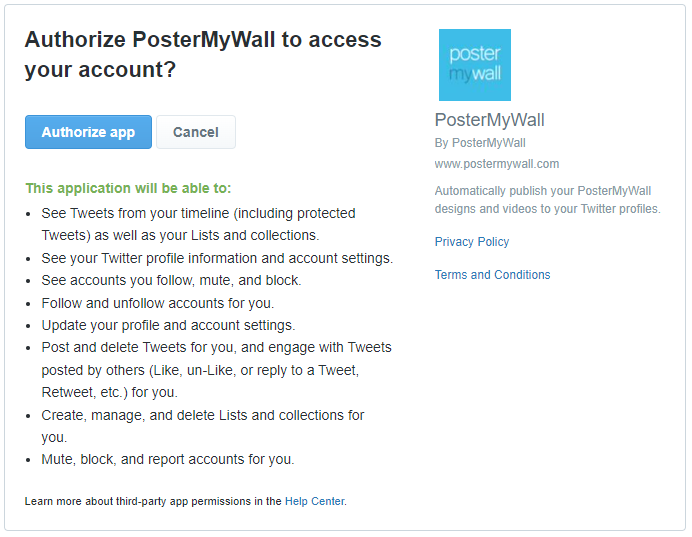 You will find your Twitter account available in the list of selectable accounts. Select this account, enter your caption for the post and then hit 'Publish'.
You can also schedule your post by clicking the calendar icon besides the purchase button.
Note: Published and scheduled posts can also be viewed via the Content Planner. Use the Content Planner to review older content and plan for the future.
That's everything you need to know about publishing your content to Twitter.