You can add intro delays to your slideshows to have them start off at a later time. Intro delays work great if you have multiple slideshow elements or videos and you want these to start at different times.
To add an intro delay:
Select a slideshow.
Add the time in seconds beside 'Intro delay' under the slide settings.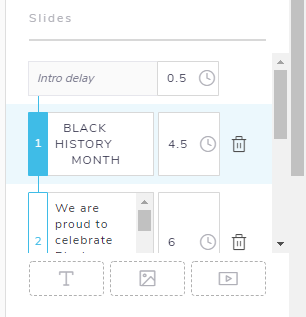 To learn more about slideshows, see this article.