To change a text style, select a text item.
Use the 'Style' options right below your text font to bold, italicize, underline or strikethrough your selected text.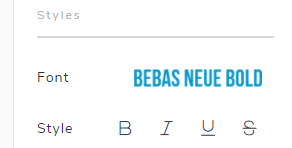 You can add multiple styles to the same text item. For example, a text can be bold and underlined at the same time.
To learn more about working with text on PosterMyWall, read our article 'How do I change text font?'.