Note: The Brand Kits feature is only available on the Premium Plus subscription.
Yes, you can use your custom fonts for Brand Kits.
Uploading a custom font
Under brand fonts, click "New font".

The fonts drop-down list will appear. Scroll to the top of this list. Click the "Upload" button.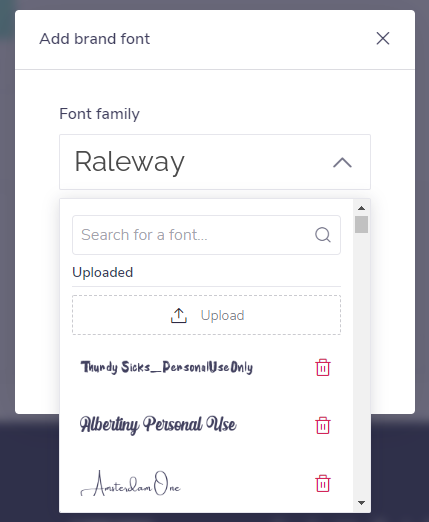 Now you can choose a custom font to upload from your device. OTF and TTF fonts can be uploaded and used. Select the font to set it as your brand font.
Find out more about how to add custom fonts here.
Read this detailed guide to learn more about using Brand Kits.