Use the 'Preview' option on the top menu beside the 'Export' button to see a preview of your email.

We highly recommend previewing your email before sending to see the final version of the email design. Use this to weed out any design issues that may not be obvious at first glance.
The preview also comes in handy when checking alignment of various design elements in your final email and to test the links added in your CTA buttons.
The preview window also allows you to preview your email on mobile devices and tablets. Use this to make sure your email is optimized and easy to navigate on computers, tablets and mobile devices. You can also preview for tablets and mobile devices while editing your email template.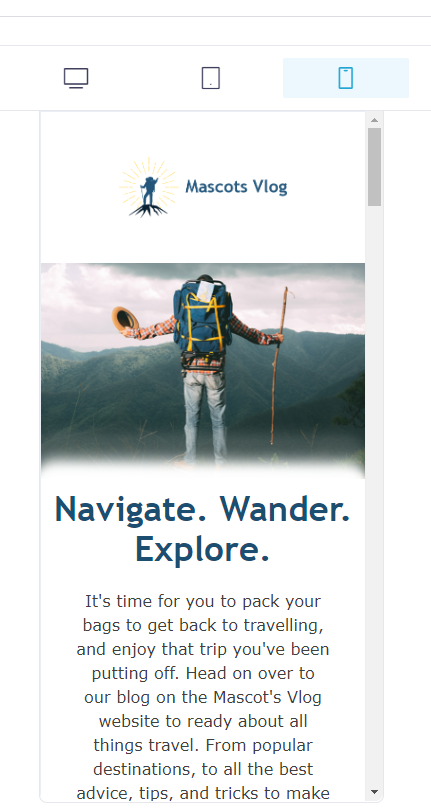 To learn more about creating and publishing your email campaign, see this comprehensive guide or watch the videos below.