Brand Kits is accessible to Premium Plus subscribers. You can also use it with colleagues in your Team Space. This means you and your entire team can access it regardless of who created it. All team members' designed Brand Kits will also automatically be shared across the team, making collaboration easier.
To access assets in your Brand Kit, click "Brand Kits" on the left menu, which will open Brand Kits.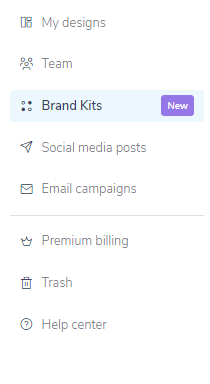 To view all the Brand Kits you and your team have designed, click the arrow at the top left, which will open a drop-down list containing all the various Brand Kits.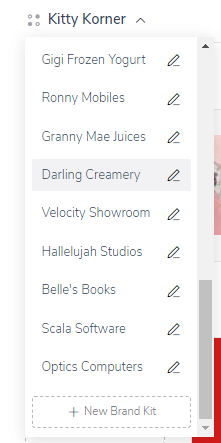 Click any of the existing Brand Kits to open and edit them. If you don't have any pre-existing Brand Kits, you can create a new one by clicking the blue "Create a new brand" button below the illustration. Click the '+ New Brand Kit' button if you have existing Brand Kits.
Editing assets in your Brand Kit
Brand Kits are fully customizable. You can easily change the logo, brand colors, and brand fonts. Here's how.
To add a logo, click the box marked "Upload a logo" under "Brand logos".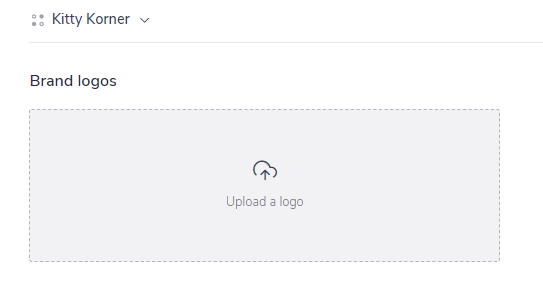 This will give you the option to upload your branded logo and images from your device. Your branded images will be available in the My Photos menu.
You can add multiple logos. You can delete or edit a logo by clicking the three dots at the bottom right of the logo.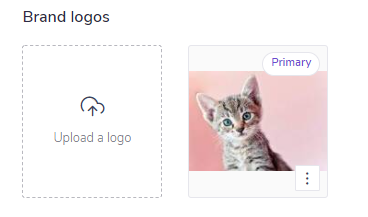 To add brand colors, click the "New color" box under "Brand colors".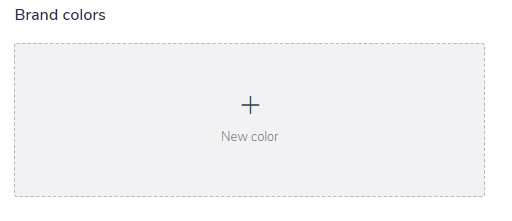 Choose one primary, one secondary, and any number of other brand colors.
It is advised that you choose colors that complement each other, to bring together a cohesive Brand Kit.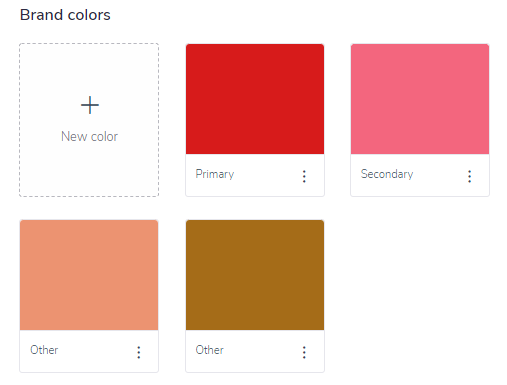 To add brand fonts, click the "New font" box under "Brand fonts".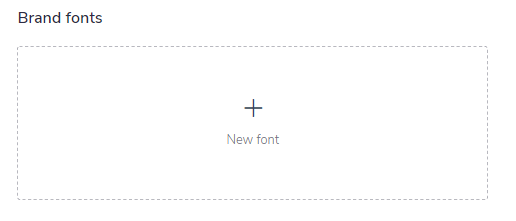 Click the drop-down list, and scroll until you can find your perfect font. If the existing fonts are not working out, you can upload a new font from your device by scrolling to the top of the drop-down list.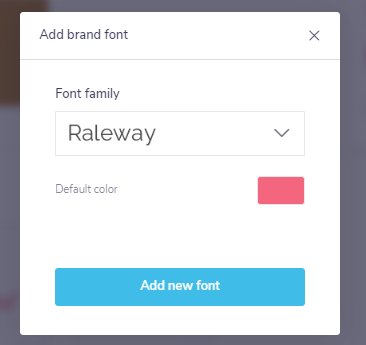 You can add as many fonts as you like, but we recommend creating one as a header font and one as a normal font.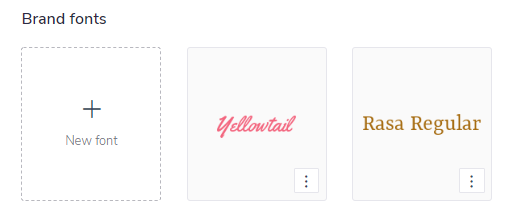 The helpful graphic at the right of the screen will consistently update and let you know how each element of your design comes together so you can judge at a quick glance whether the various elements are working.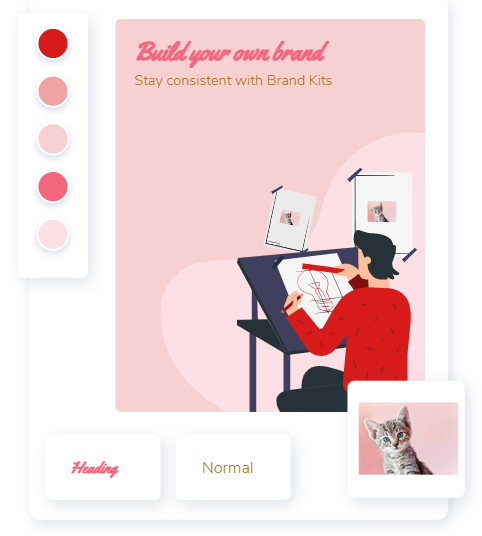 To learn more about Brand Kits, see this article or watch the video below.