Brand Kits give you the option to add branded colors, along with fonts and images to your Brand Kits.
To add brand colors, select "Brand Kits" from the left menu in the My Stuff page. Click the "New color" box under "Brand colors".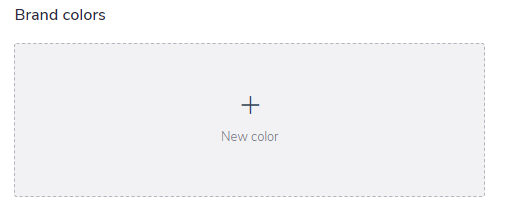 Choose one primary, one secondary, and any number of other brand colors.
We advise that you choose colors that complement each other, to bring together a cohesive Brand Kit. Here's a helpful guide to help you figure out the right colors for your brand.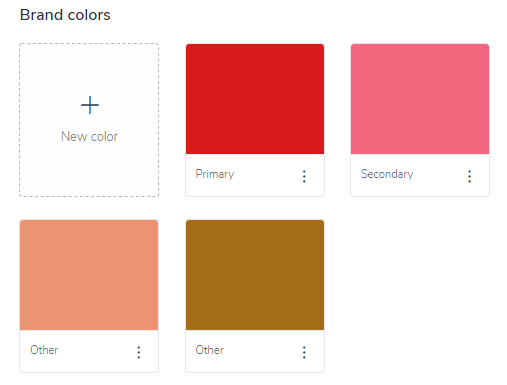 The helpful graphic at the bottom-right of your screen will update in real-time. Use this to see how the colors of your design come together so you can judge at a quick glance whether they are complementing each other.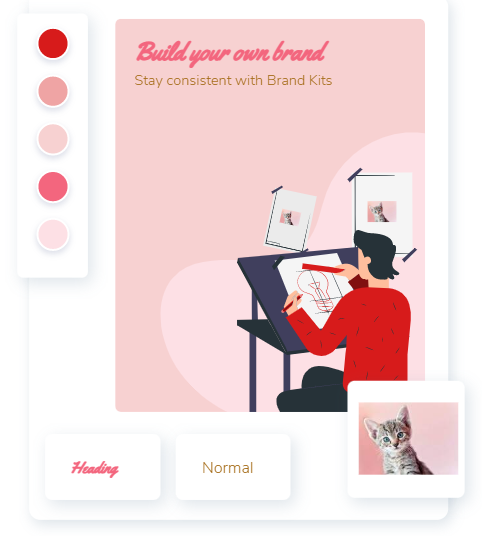 The significance of primary and secondary colors in Brand Kits
Primary and secondary colors are crucial parts of any color scheme.
A primary branding color is the most dominant color of a brand, in that it is most visible and frequently used throughout. Primary colors form the center focus of your brand, like the color red for Coca Cola or color blue for Facebook.
Secondary colors are present alongside primary colors to compliment or add contrast to the primary color. They help accentuate, contrast with, or break up the monotony of the primary color. It is important because it works in conjunction with the primary color to attract the viewer's attention.
The primary color, secondary color(s), and other colors together are called a color family. These color families can occur with colors near each other, or opposite to each other on a color wheel. The example Brand Kit in this article uses the first type of color family.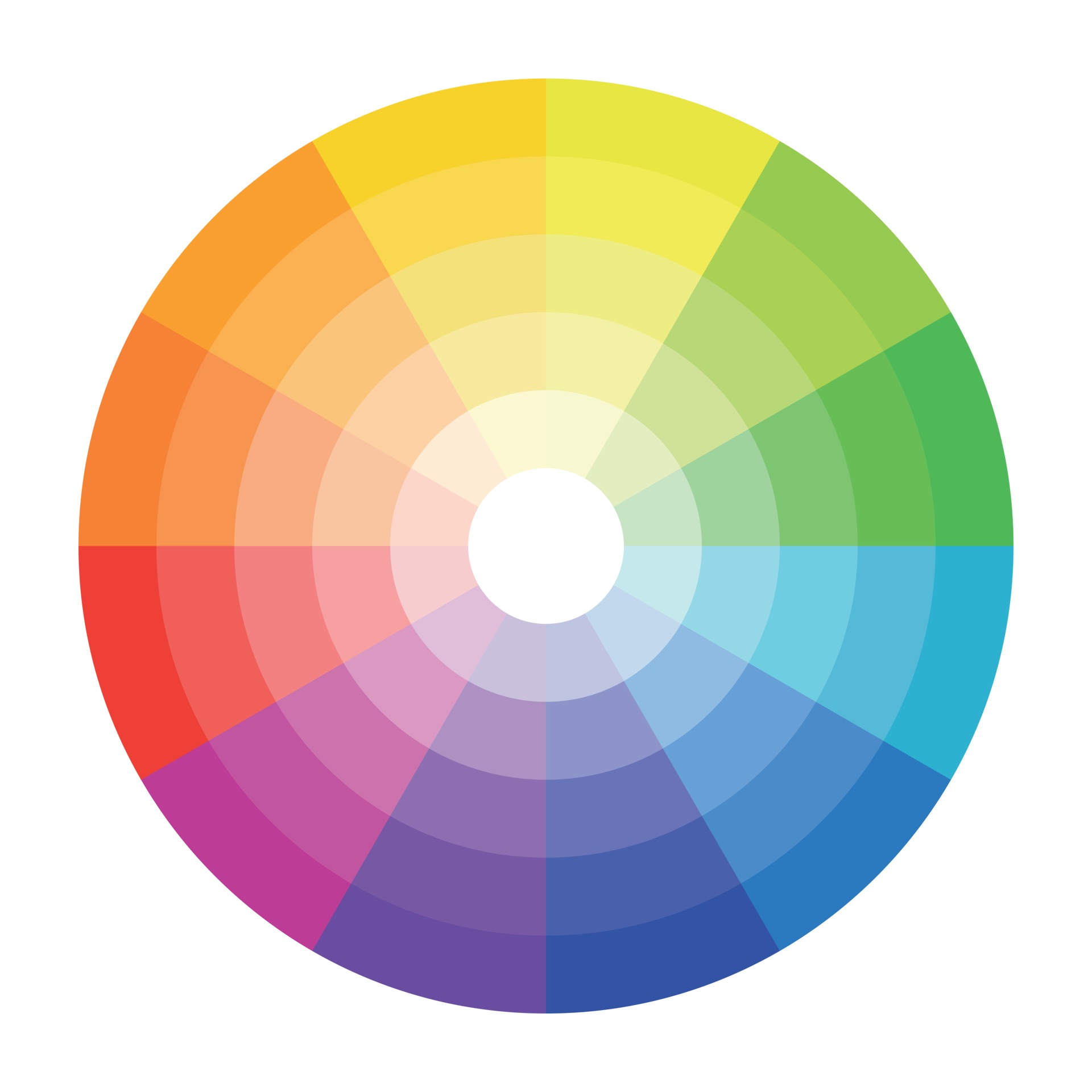 Brand color suggestions
In case you are stuck thinking about which colors would best go together to make an attractive and memorable Brand Kit, here are some suggestions to start you off:
Complementary colors - these are colors that appear opposite each other in the color wheel. An example is orange and blue, like the Mozilla Firefox logo.
Monochromatic colors - this combination utilizes different shades of a single color group to create a cohesive, minimalist look. This doesn't necessarily have to be black or grayscale. For example, the Animal Planet logo uses different shades of green to emphasize a unified nature theme.
Analogous colors - this combination uses colors that appear beside one another in the color wheel to deliver a refreshing pop of color. Shell and McDonald's are successful in this, using the familiar red and yellow colors in their logos.
Brand Kits makes it easy for you to try out the combinations listed above, and more, to see which brand colors ultimately work best for your brand identity.