PosterMyWall allows for advanced search options with the help of search operators to make your searches relevant. The OR or NOT operators offer different functions, discussed below.
OR Operator
Combine two or more unrelated search terms to show results for both. Searching 'President OR Veteran' will show search results for President's Day and Veteran's Day.
Here are search results for the tag 'President':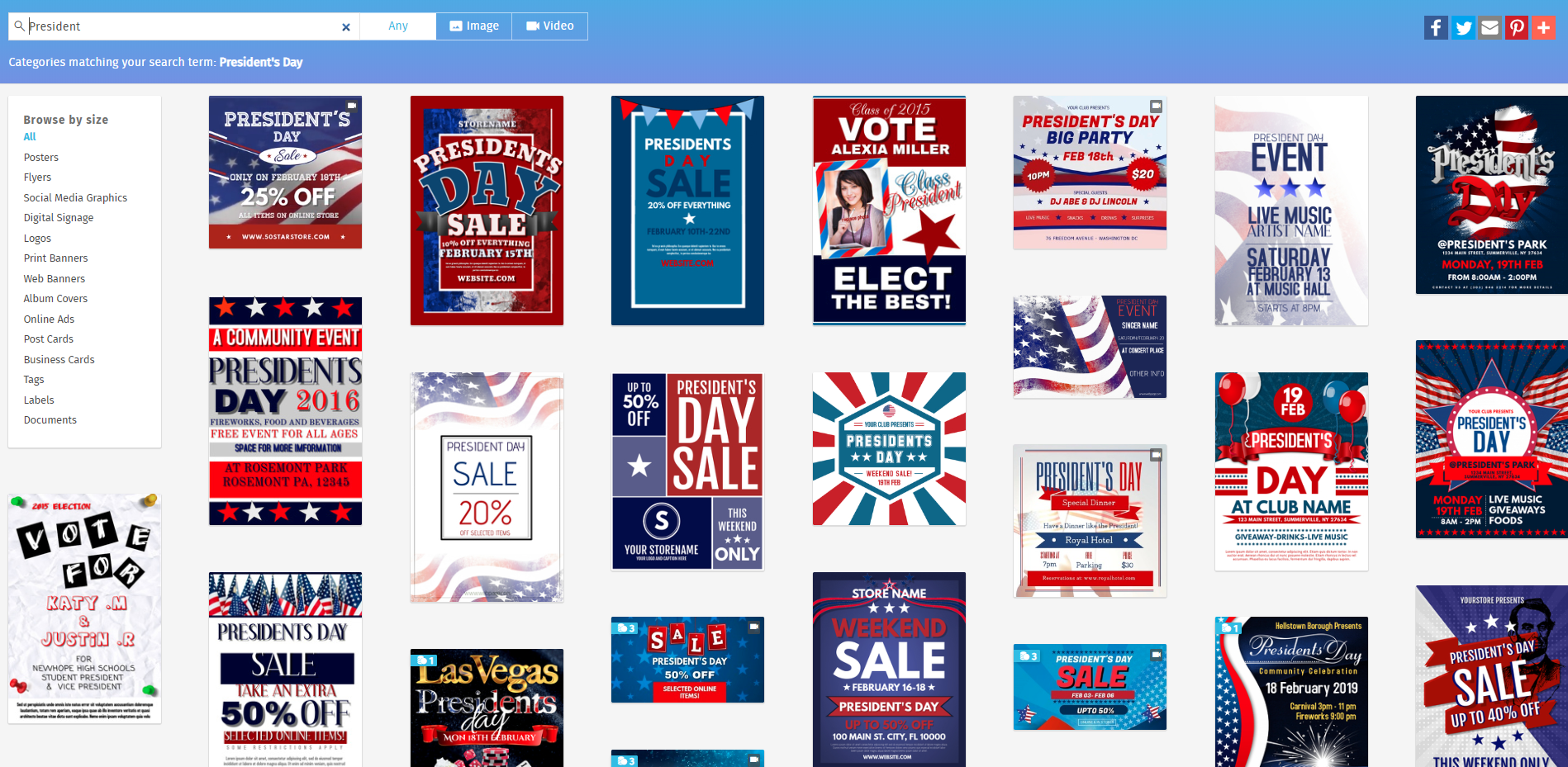 And if you want President's Day or Veteran's Day together, type 'President OR Veteran':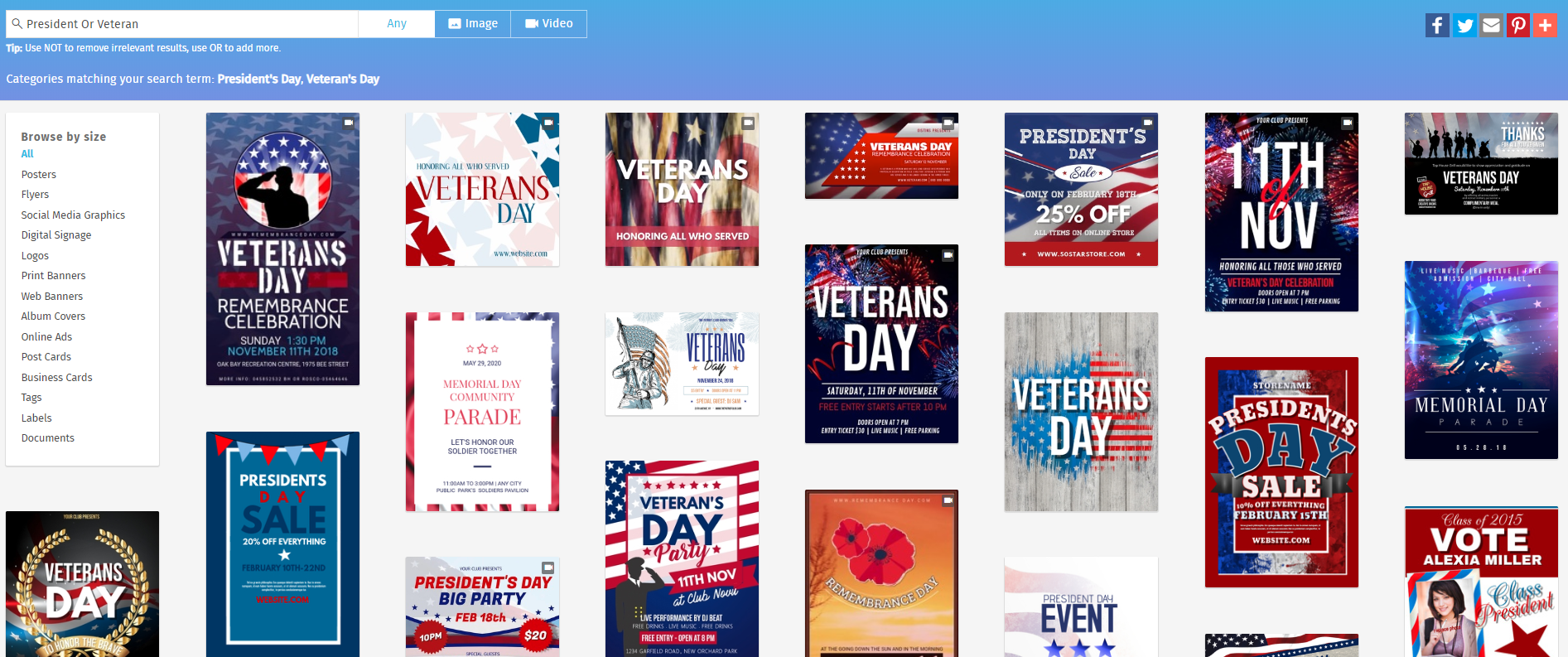 NOT Operator
NOT - A search term followed by the NOT operator will exclude it from the search term preceding the operator. For example, 'sale not Boxing Day' will show sale templates without Boxing Day templates.
Here are search results for the tag 'sale':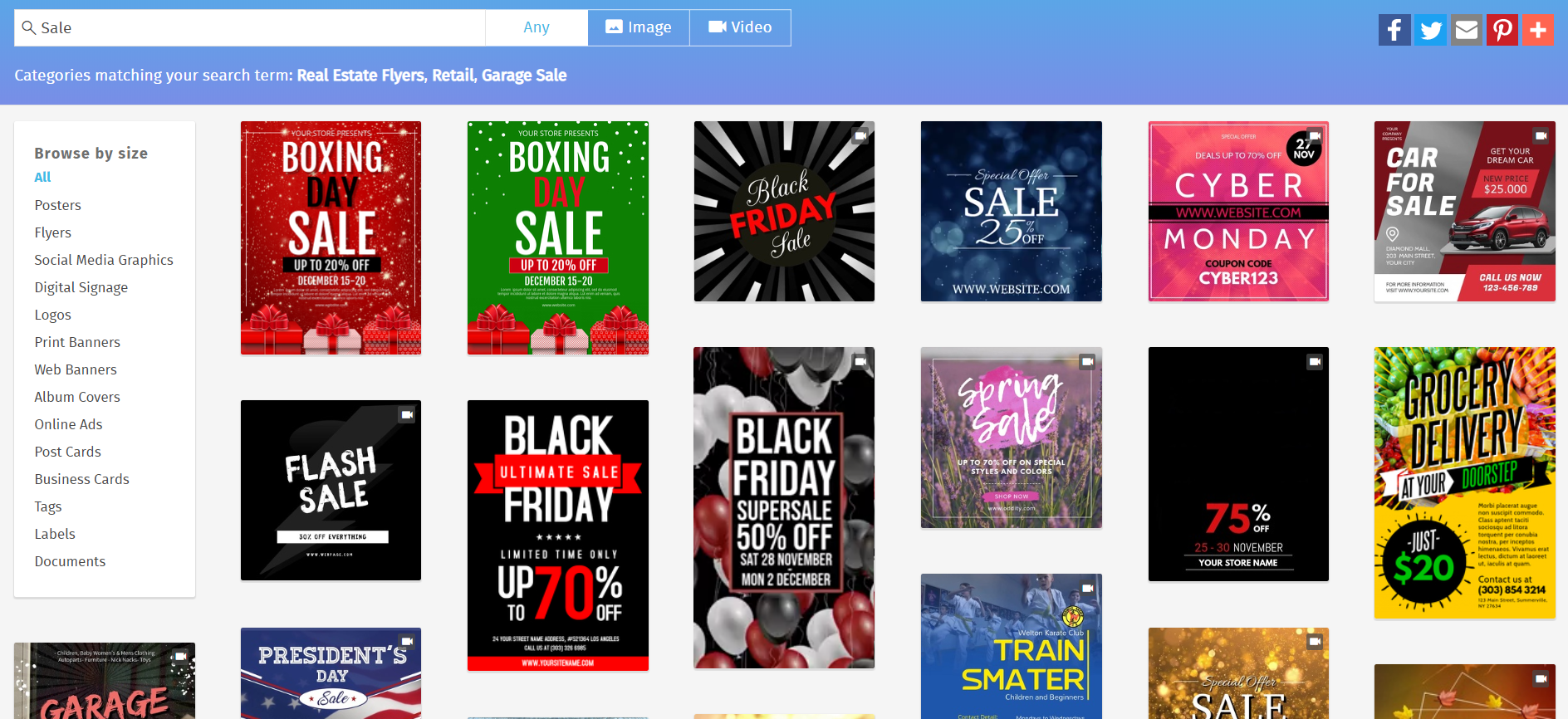 So what if you don't want Boxing Day templates. type 'sale NOT Boxing Day' to remove Boxing Day related templates, and you'll get this:
Now if you also want to remove Valentine's related results, you can type 'sale NOT Boxing Day NOT Valentine's'. This will exclude Boxing Day and Valentine's Day templates. Here are the results: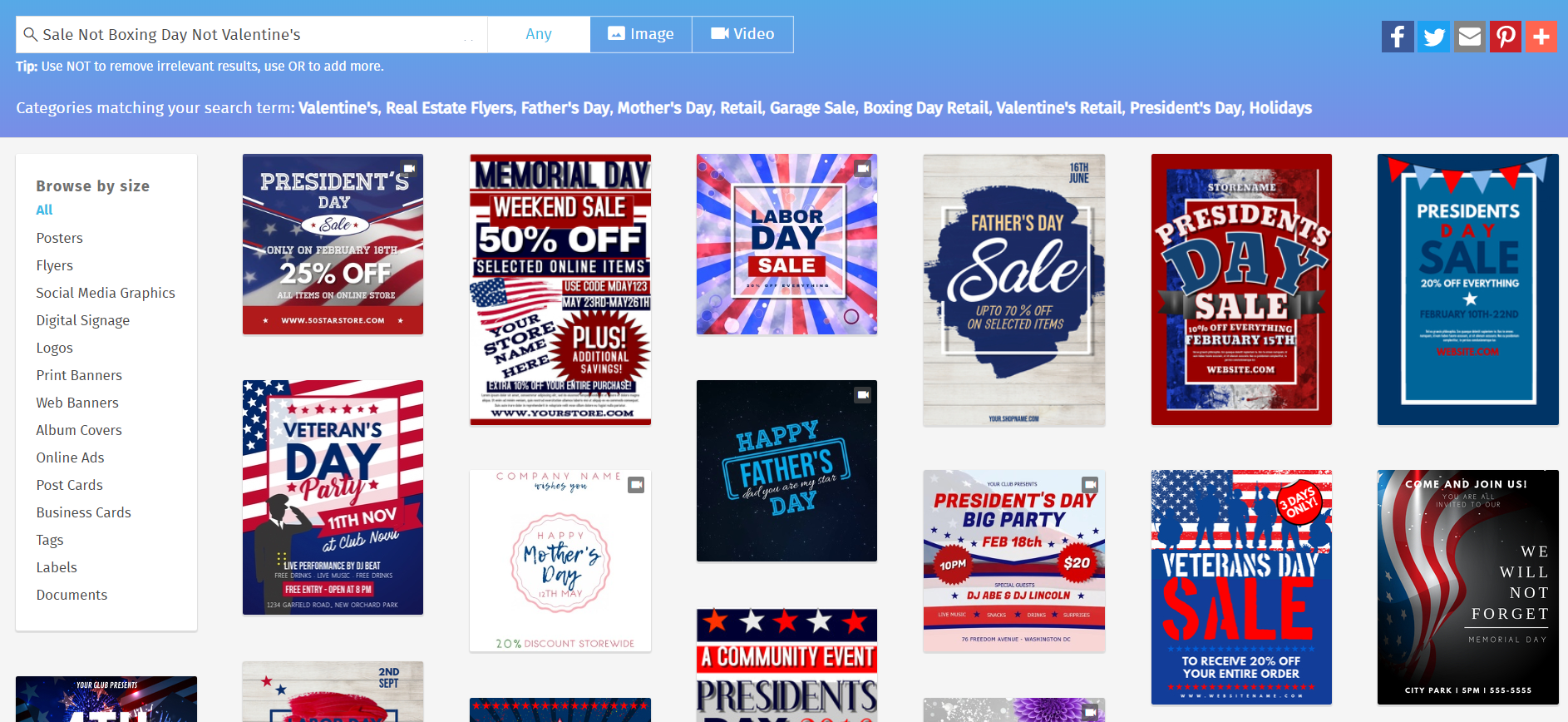 Same operators can be used multiple times in a single search, for example, President OR Veteran OR Remembrance, but different operators cannot be used together.
To learn more about search and templates, watch this video: