Here's a quick video guide to adding Tear-off Tabs to your design:
Use Tear-off Tabs at the bottom of your flyers to give people a convenient way to tear-off and take away important information.
How to Add Tear-off Tabs
While editing your flyer design, you can add tear-off tabs by tapping 'Layout' and then 'Add Tear-Off Tabs'.
With the Tear-off Tabs editor, you can edit text in one place, it gets duplicated on all tabs automatically. You can change the look of tabs to match your design. Here are some of the visual properties you can change for tabs:
Background color (or make it transparent)

Text color, font and size

Separator line color and style

Number of tabs (anything between 2-20)
Editing Tear-off Tabs
All editing options for Tear-off Tabs can be found in the right column of the editor when you have Tear-off Tabs selected.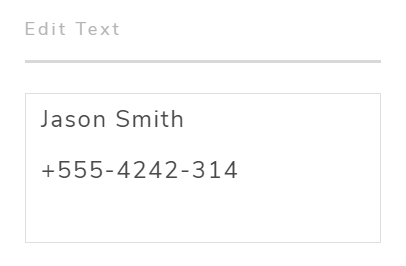 Use the 'Edit Text' box to add in important details, like name and contact information. This information will be duplicated automatically across all tabs.
In the editing column, you can also change the text font, for all items. The font you select takes effect across all text items within the Tear-off Tabs.
To change the number of tabs, drag the 'No of tabs' slider to change it any number between 2 to 20. Use the 'Opacity' slider to set how opaque or transparent you'd like your Tear-off Tabs to be.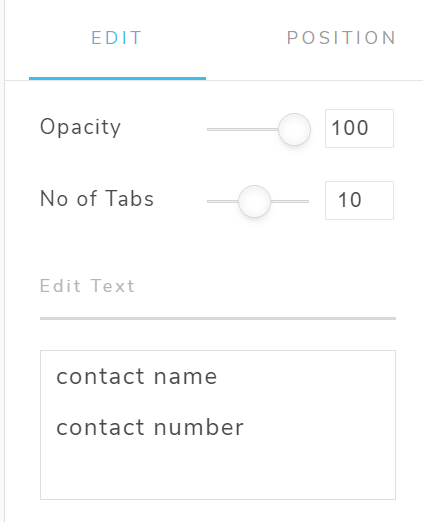 You can also change the separator's look via the Style option under Separator in the 'Edit' menu. You can choose between:
A dashed line
A solid line
No separator line
Use the color option to change the lines' color.
Select and drag the boxes around your Tear-off Tabs to change the size and place it according to your design's dimensions.
Your tear-off tabs on your flyer should now be ready to use. To customize a design with Tear-off Tabs, see the PosterMyWall Templates Gallery.