Note: You can now publish content from any device to your Instagram business account. Read this article to learn more.
The 'share to app' option is only available on Android phones.
You can share your design directly from your mobile phone via the My Stuff page. Click the down facing arrow besides your design name, to expand your options.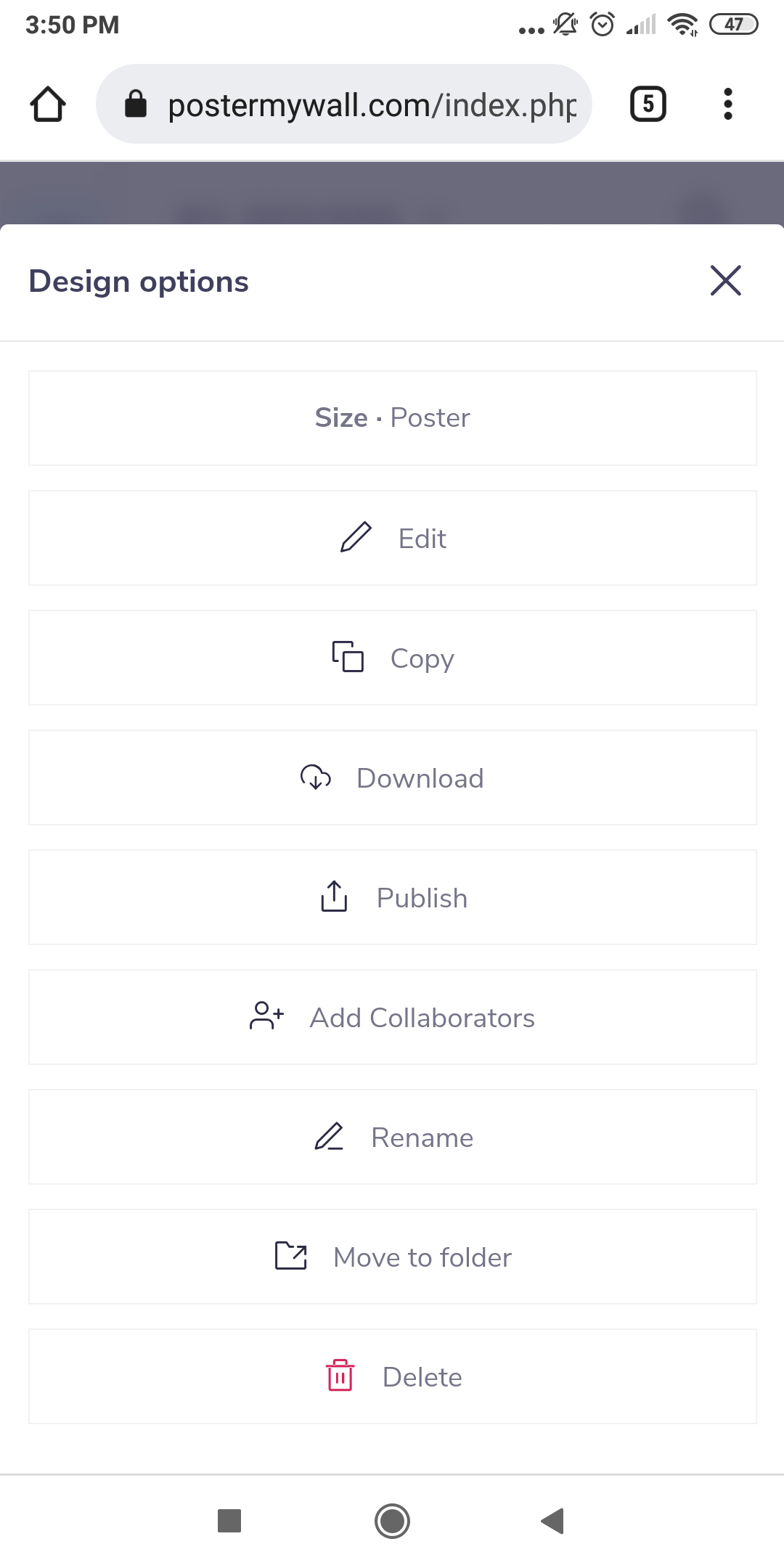 Click 'Publish' then select 'Share to app'. Use this option to share your design to most online apps, including Instagram, WhatsApp or your Instagram story.